He earned a physical therapy degree before turning to the industry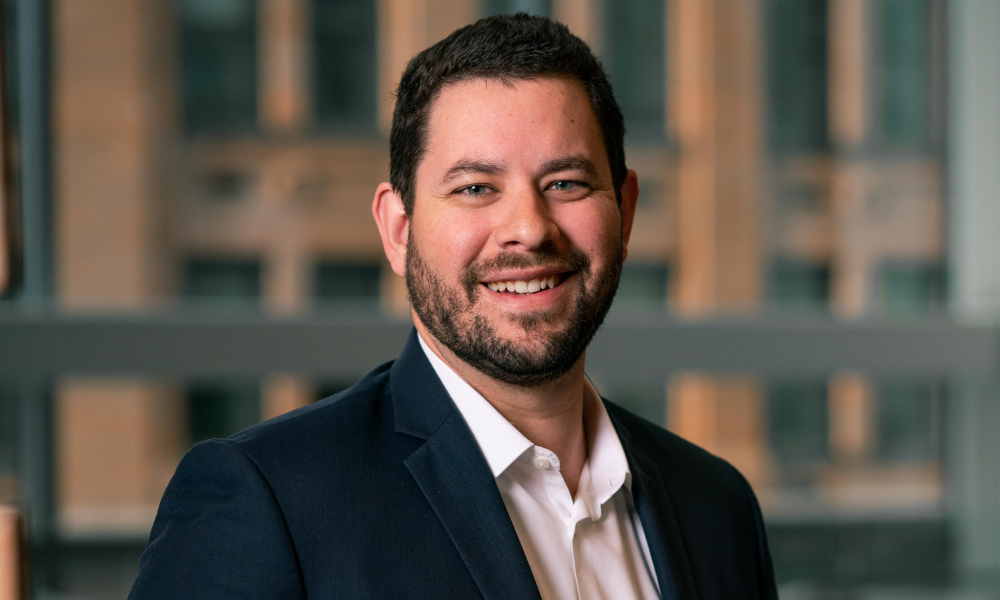 Daniel Solis (pictured) was poised for work in physical therapy before he achieved the rewards of a career in the mortgage industry.
"I graduated with a physical therapy degree from college and very quickly realized that wasn't for me," he told Mortgage Professional America. "I got an entry-level job with a very big mortgage company and worked my way up over the course of a couple of years from an entry-level position to an assistant vice president of renovation lending."
The imminent birth of a baby proved to be a great motivator for business success, he hinted.
"In talking with the owner, he was 'hey, I really want you to go into sales. I want you to become a loan officer.' I had a baby born in February – this was all in 2019. I passed my test in November and started in December, closed my first loan in December, and then had our baby in February."
The job was at Movement Mortgage in Virginia, where he worked as a condo processor, starting in 2014. "I was in condo and then I worked my way up and became a loan officer in 2019," he said.
After you become a licensed mortgage loan officer, there are some training options to stay up to date on the latest developments in the industry. Find out how to get a loan officer training here.
Mom saves the day
Before entering the industry after graduating in 2007, he had a series of jobs – including selling cars. "I didn't know what I was doing with my life," he said of his post-college years. It was his mother who would come to the rescue: "Honestly, it was my mom who said she knew somebody that worked at Movement, and I just shot an email and said I was interested in starting this journey and would love to see what I could do, and they took a chance on me."
Right off the bat, he was a natural fit for the industry: "I built teams in that company. I funded millions in renovation financing and worked my way up there and then became a loan officer. When I became a loan officer, I took off. My first year, I closed $19 million."
Discover the responsibilities of a mortgage loan officer and find out if it's a stressful job here.
By the following year, he would launch his own firm, Virginia-based VA Wholesale Mortgage Inc., with partner Eric Tan.
"Every time I have a leap of faith, I have a baby on the way," it suddenly dawned on Solis. "When we started VA Wholesale, we had a baby due in April, and we started in February."
The company now has 16 loan officers. "I switched to the broker side of things in 2020 and then I co-opened a broker shop with my business partner in 2021," he recalled.
Company thrives amid market uncertainty
The military VA niche has all but shielded the company from the harsh effects of a softened housing market and inflation, he suggested. "The big thing with us is we're a veteran-owned company," he said. "Eric is a veteran. We were vetted by the VA [Veterans Administration] and also, we got the platinum medallion from the US Department of Labor for employing and retaining veterans."
The company is poised to secure SkillBridge certification, and was an original sponsor of a new bill in Virginia that passes property exemptions for veterans during the loan qualification process – legislation for which the Association of Independent Mortgage Experts [AIME] lobbied.
While other companies languish, VA Wholesale is thriving: "I'll be honest with you, my business doubled the volume I did last year," he said. "My business is increasing, not decreasing, and I think the reason for that is because I quit focusing on the fear of everything and started focusing on the education of all my business partners. The one thing I'm not doing is I'm not doing anything out of desperation. I'm doing everything strategically and trying to add as much value as possible and I'm also focusing heavily on re-targeting my database."
The military specialty doesn't hurt either, he agreed: "Riches are in the niches," he said.
"By February of this year, I closed $900,000 in 2022; in February of this year, I did $6.9 million. I've basically doubled and tripled some months of what I did last year."
A member of AIME, he credited the organization with providing brokers with a voice. "Brokers had been way behind in representation and finally we're getting represented the way we should be and we're able to pass bills," he said. "They've given us a voice. When a lot of other voices were louder, they increased the volume on it."
Want to make your inbox flourish with mortgage-focused news content? Get exclusive interviews, breaking news, industry events in your inbox, and always be the first to know by subscribing to our FREE daily newsletter.