It strikes a balance between altruism and being lucrative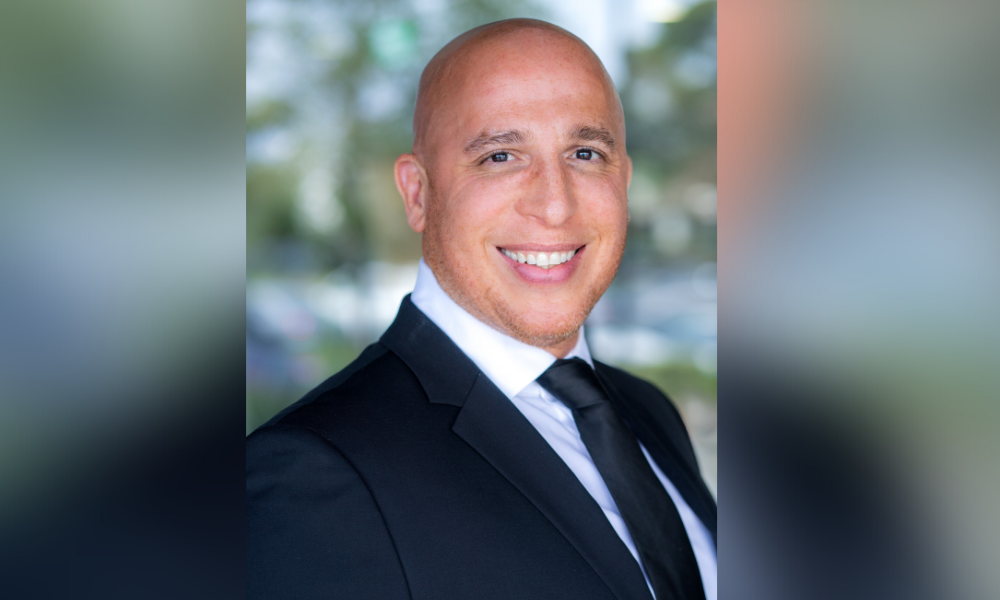 One doesn't typically associate altruistic work with lucrativeness. Yet California-based The Change Company has struck that balance – incrementally increasing its loan volume year-to-year while serving historically underbanked communities.
Armed with CDFI (Community Development Financial Institution) certification, the lender provides financial services in low-income communities and to individuals lacking access to financing. Barely two years old, the company is now poised to exceed $10 billion worth of loan volume in that segment alone – up from about $8 billion last year and some $7 billion the year before.
"We call it non-traditional, and it's a core component of what we do as a CDFI," Jon Irvine (pictured), chief production officer at Change Home Mortgage, told Mortgage Professional America in a telephone interview. "It's a very altruistic mission. It's something I feel extremely proud to be a part of."
Parent firm The Change Co. operates Change Lending, which itself has two subsidiaries, Change Wholesale and Change Mortgage (its retail platform). The CDFI designation secured by the parent company has its roots in the 2008 financial crisis fueled by the subprime mortgage meltdown, Irvine explained.
Subsequent passage of the Obama administration-era Dodd-Frank Wall Street Reform and Consumer Protection Act – designed to avert future financial crises – laid bare the potential for a certain percentage of previously prime, qualified mortgage borrowers to be cut out of the market. That possibility gave rise to the CDFI certification to generate economic growth and opportunity in the nation's most distressed communities.
According to the CDFI Fund website, that's accomplished by offering tailored resources and innovative programs that invest federal dollars alongside private sector capital. "Each business financed, each job created, and each home built represents a critical step in the transformation of a life, a family and a community," the CDFI page reads in mantra-like fashion. "This is real change. This is the CDFI Fund."
Read more: Mortgage industry braces for huge layoffs
Irvine has taken the mission to heart. "Our CDFI is approved for African American, Latinos and low to moderate income," he said. "The biggest component of our CDFI designation is that it allows us to create certain products. In our case, we created something called the Community Mortgage, which is exempt specifically from the ATR (ability to repay) rule. It's allowed us to create a loan product for prime, creditworthy borrowers where we evaluate their creditworthiness based on their credit score, reserve requirements and their collateral, the appraisal. It's for primary and second homes. It's one of the very unique products in the non-prime space that allows people to get financing on the homes that they live in. That has been one of the key tenets of our success."
Not that the lender only deals with non-traditional loans, offering both Freddie Mac and Fannie Mae loans and a suite of other, non-QM products offered by some of the largest players in the space, including Sprout or Angel Oak, Irvine said. "Our loans are for everyone," he added. "We just pay close attention to our target audience with our CDFI."
The company was originally funded as a regional retail mortgage entity named Commerce Mortgage before it changed its branding in the middle of last year to its present name "…which we feel is reflective of our mission as an organization to change the financial world, and to give opportunities to access the American Dream of owning a home for any and everybody."
Along the way to fulfilling its CDFI mission, the company has yielded a lesson on how to smoothly navigate across a mortgage industry where uncertainty abounds given ever-rising interest rates. While the industry is now bracing for big layoffs in the months ahead – amid rising rates and an attendant refinancing retreat after a couple of explosive years – the company is experiencing exponential growth.
Read next: Originators – don't panic
In addition to its plausible goal of exceeding $10 billion in loan volume this year, the company's employment base has grown. Indeed, the 'help wanted' sign is up as the company seeks to bolster its 750-employee base to meet demand for its products.
"While the rest of the mortgage market is experiencing at least the early stages of contraction – and I expect that to continue – we are actually growing and hiring," Irvine said. "As we continue to expand our licensing, it starts to expand our need for people in all areas of the country."
The hiring spurt will cover positions reflective of the "cradle to grave" mortgage process, he said, from account managers and salespeople to processors and underwriters. As it gears up for further growth, the company has made a point to attend industry conferences, including one staged by the National Association of Mortgage Brokers (NAMB) late last year and the more recent "Hall of AIME" event celebrating the broker channel organized by the Association of Independent Mortgage Experts earlier this month.
"It's part and parcel for us continuing to make our name known out in the marketplace," he said, noting the company is now an AIME sponsor as it seeks to heighten its profile.
To be sure, the company isn't the only one of its kind, with some 1,000 CDFI players nationwide. "Unfortunately, most of them were not using their CDFI designation to lend on a national basis. We really were the first of our kind to become a national residential lending platform with a CDFI designation. It is a niche market, but I can't say we're the only one of our kind. But we certainly are the largest by far," he said, adding that the company is now licensed in 48 states save for New York and Massachusetts. "Since then, a couple of regional CDFIs have popped up," he noted. "You know what they say, imitation is the highest form of flattery."
Altruism, check. Personal fulfillment, check. Yet the focused niche is a good business model too, particularly during uncertain market conditions, Irvine noted.
"The fact is that the pandemic created an opportunity for another refinance boom," he explained. "We're coming off two of the largest mortgage markets in history, and most of that was fueled by the pandemic. Since the pandemic has started to wane, we've started to see inflation creep into the economy, we're starting to see interest rates start to rise. And that's causing a pretty significant slowdown in the refinance market.
"But, conversely, usually a rising interest rate environment gives rise to the non-QM or non-traditional market because companies are looking for alternate opportunities to continue to serve their customer base. As the interest rate environment is continuing to deteriorate, we're actually seeing more opportunity in the non-QM space specifically. Just like most others, our agency volume is declining, which is to be expected, but our non-QM volume has continued to go up month after month."
So, sure, it's a good business model. But personal fulfillment is where it's at – a dynamic that resonates powerfully with Irvine: "My firm belief is that most people are good by nature," he said. "People want to be good stewards of the community, and helping people conduct the largest transaction in most people's lives and fulfilling one of the basic human needs of shelter is something that is very, very rewarding.
"And when you can do it for people that have been marginalized and don't realize they can actually qualify and be part of that American Dream, it's even that much more rewarding," Irvine, the product of an African American father and Caucasian mother said. "I had that personal component to join this organization and be a part of it," he said after revealing a glimpse into his personal narrative. "There's meaning for me that goes beyond a job, if you will."