Mortgage broker persevered after 9/11 backlash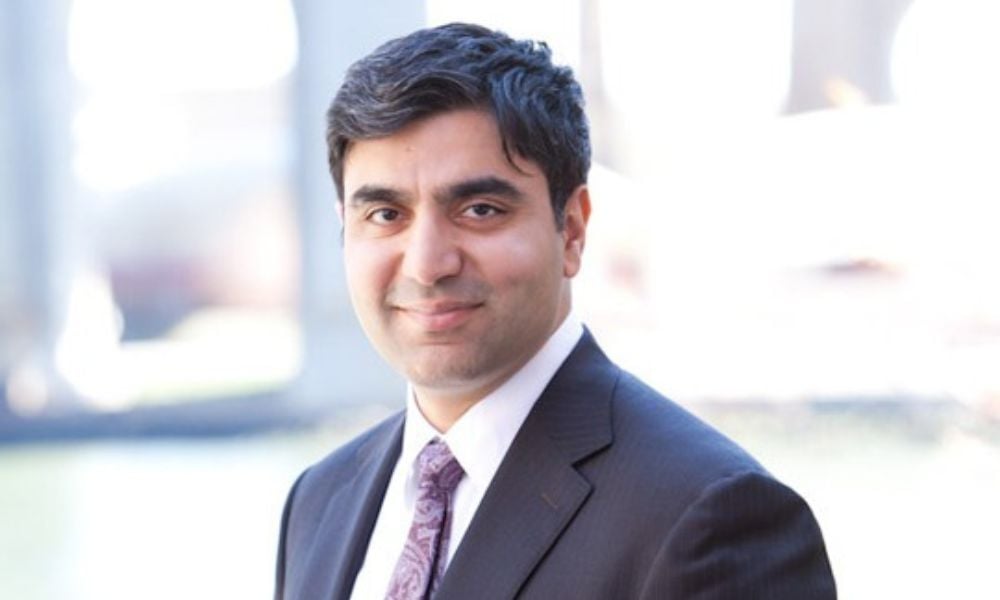 Loan officer Bilal Faiz, of GoRascal Inc., ventured into the mortgage industry on the heels of tragedy, having been in New York City as the World Trade Center towers crumbled following a 2001 terrorist attack. He emerged unharmed but became the target of reactionary racist invective that was an ugly societal side effect of the horrific event.
"I was a financial advisor back in the day, and then 9/11 happened," he told Mortgage Professional America during a telephone interview. "I resigned my position mainly because my name is Bilal Faiz. That's the first time I've ever experienced racism openly. They had hatred toward me for some reason, and I couldn't understand why."
He said the backlash came from colleagues and clients alike in the days following the attack. "I would introduce myself and say this is Bilal Faiz from Morgan Stanley, and they would ask what my name was," he said of the all-too-common exchange he would have with some clients. "I'd tell them it's a name from Afghanistan, and they'd say 'how can you even say that right now?' and then they'd hang up the phone."
Having immigrated to the US at the age of three months with his family, Faiz suddenly found himself on unfamiliar territory. After a while, the abuse got to be too much. "I gave up all my licenses – I had a series 7, 63, 65, 31, 24," he said, ticking off the various credentials he earned to buy and sell financial products.
Starting over
"It made me stronger, and I learned to adapt," he said of his forced ouster. Undefeated, he turned to real estate as a second career he practiced from 2002-16. "I was an active real estate agent, but I learned over the years that I was getting burned by fake pre-approval letters," he recalled. "I would spend time with clients, taking them out, only to realize they weren't really qualified."
That's when he finally ventured into the mortgage industry. "I've had enough," he remembers thinking to himself about the real estate game. "I'm going to study to become a loan officer. I'm going to pre-approve these clients myself and make sure I understand each client. So in 2016 I took the test, passed with flying colors, and became a loan officer. Since my first loan in 2016, I never looked back."
He does have one regret, he acknowledged: "I started in retail," he said. "That was a mistake."
Hard lessons along the way
It seemed like a good idea at the time: "I was told by many that being a broker is not the way to go, that being in retail is better – you have in-house underwriting, that's how they get you. You have in-house underwriting, in-house processing. I was a retail loan officer with some reputable companies. Toward the end of 2022, I was having my third bay and had about six clients in my pipeline ready. They had just signed contracts, and I had worked with them for over six months – nurturing them, pre-approving them, updating them."
And then, another unexpected twist: "Mortgage brokers stole all six clients from me, offering them better rates!" he recalled. It was, like, you know, this is insane. I was about to have my third baby and really needed those deals."
His friend Peter Karlin, a mortgage loan officer at GoRascal Inc., would save the day. "He had called me and said 'hey listen, I got connected to GoRascal. I'm going to send you the login to their price engine. Take a look at it.' When I saw their pricing engine and compared it to my retail pricing engine, I mean it smoked them away. Without hesitation I resigned my position and became a mortgage broker in November 2022."
He describes the move from retail to wholesale as nothing short of life changing. "The only difference between retail and being a mortgage broker is now I have more control of the file," he said of his work. That was completely false. When I became a mortgage broker, the underwriters would call me, I could hire my own processors, could be my own processor. I could have total control of my file A through Z and that's exactly what I do now."
Business is good too, despite volatile interest rates and inflation. "I'm from New York, and people are still paying over-ask on homes here," he said. "I just got three deals on my desk. One list price, for example, was $550,000 but the client is offering $600,000. There was another deal where the list price was $770,000 and the client offered $80,000 over asking price. People are still fighting for houses here. My phone rings, and business does come to me."
He's closing in on a personal best in terms of volume, on track to beat his best year in retail when he posted just over $20 million in 2020. From Jan. 1 to date, Faiz said he's already at $12 million.
And as a polyglot, Faiz is able to communicate with a wide array of clients. In addition to English, Faiz speaks Pashto, Farsi and Dari and understands Urdu and Hindi. "I try to tap into the communities that speak those languages," he said.
Long healed from the wounds of 9/11, New York City continues to be Faiz's home base. He, too, has healed from the ugly backlash stemming from that awful day. He's not only persevered but is thriving.
Want to make your inbox flourish with mortgage-focused news content? Get exclusive interviews, breaking news, industry events in your inbox, and always be the first to know by subscribing to our FREE daily newsletter.