Its co-founder and CEO is now the number one broker in New York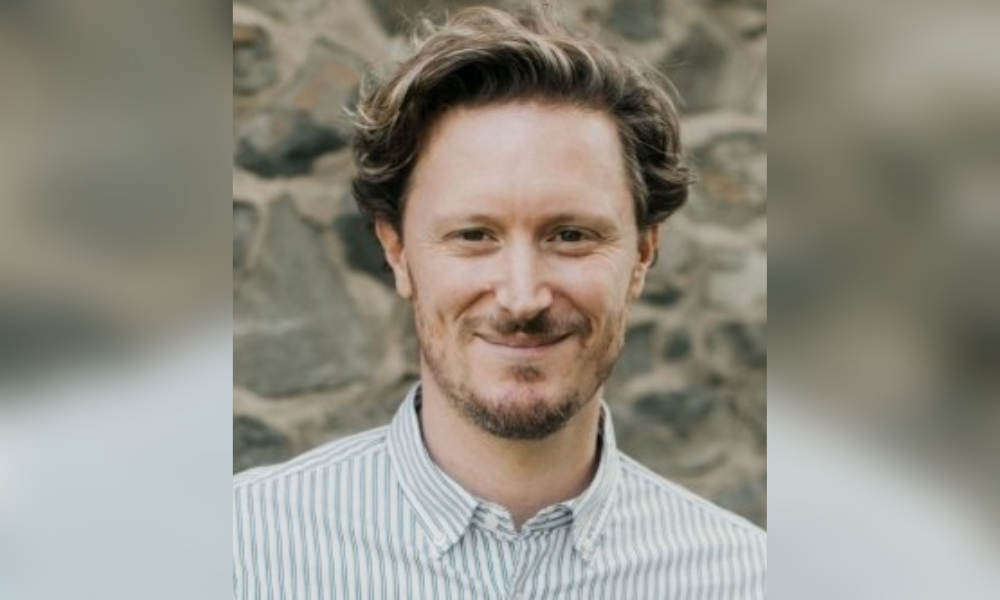 Mortgage broker Scott Valins (pictured) readily acknowledges the path toward corporate autonomy has not been easy. But as co-founder and CEO of GoRascal, which was founded a mere six months ago, he couldn't be happier after taking a road many likely would view as less traveled.
Entering his 19th year in the industry, Valins began his career at a Los Angeles broker shop in 2004 when a cousin introduced him to "…a couple of guys in the mortgage industry," he recalled in a telephone interview with Mortgage Professional America.
He secured his broker's license after a year, but just before the subprime mortgage meltdown of '08 as he made his way to New York. "There were no mortgages to write," Valins recalled of those eerie times when it seemed the entire economy would collapse.
The Cornell University graduate said he contemplated enrolling in business school after a buddy promised him a job on Wall Street trading in hedge funds upon his graduation. "I got wait-listed with a bunch of schools, but also didn't get off the wait lists," he recalled. "It was one of the best things that could have happened to me because in '09 or early '10, the government-backed Freddie and Fannie refinancing programming started getting really popular."
It was a fait accompli: "So I got back into it, past customers reached out, there were opportunities to grab refinanced deals and kick-start the business again. So, I didn't end up going back to business school, and I just decided to dive head-first into the mortgage base with my existing licenses."
But he still wasn't originating loans by the time he got to New York. So, he joined a broker shop for a couple of years, and secured the necessary license. He was at Scott Capital Group – a bicoastal boutique mortgage brokerage – from 2013-20 before launching GoRascal.
The most prominent barometer of his success is that he closed 2021 with a residential loan volume approaching $300 million after being ranked as the number one mortgage broker in New York for both 2019 and 2020 while he worked at Scott Capital.
The road to success hasn't been easy, however, Valins acknowledged. After having experienced slow paperwork transmission and supply chain issues as he moved from Los Angeles to New York, the full brunt of the pandemic further impacted his work.
"We were working from home, with kids at home, with the work and personal and family life kind of bleeding into each other because you can go from your office upstairs or downstairs to the kitchen and not have that space in between," he recalled. "I love being back in the office in Brooklyn. It gives me that 15 to 20 minutes to head home and kind of clear my head and go into the house available for my family. I find it harder to separate when it's all under the same roof."
Now, those pesky and mercurial interest rates amid inflation are the latest challenge to overcome: "I think right now, at this very moment, the latest volatile part of our business is mortgage rates. The last five days, last week, saw mortgage rates jump by half a percent, which is wild."
Federal Reserve action to tame inflation by increasing interest rates and scaling back on its monthly bond purchases will also impact business. The central bank recently announced it would buy some $60 billion in bonds each month starting in January – half the level as before – ahead of raising interest rates as much as three times this year.
Those changing dynamics have yielded another area of training for his less-experienced employees, he said.
"We've largely been in a descending to low interest rate environment the last 12 to 18 months, and here's our first real exposure for these guys to some crazy, crazy selloffs in the bond market that's causing interest rates to rise precipitously. There's a lot of coaching around this. I was almost the boy who cried wolf when I would warn them day in and day out these are good times, this will change. It was 'yeah, we'll believe it when we see it' and here we are in the middle of a very rapid interest rate rise.
"That part has been a new, fresh coaching opportunity for me along with in-and-out of COVID variance that takes us in and out of the office and having a reasonable office policy while still encouraging office presence because it's a training environment. It's very much a training environment that is much harder to manage through Zoom even though we did it for a while. We all got a taste of being back in the office under one roof, building a culture, and now we're dealing day to day with shifts in that to take care of everyone's health."
Such obstacles yield training challenges, particularly given the relative youth of his staff, he said: "My most experienced newer person is 18 months in the business. I have some people who have been in it much longer, but 80% of my workforce is 18 months or less in the mortgage base."
His quest to transition out of being an originator has also posed challenges: "My business model is to slowly but surely transition out of being an originator," he said. "For now, I'm largely handling VIP clients and VIP relationships but it still feels like I should be their go-to person for originating. I've handed over a good percentage of my book of business to other loan officers at my company that I've hand-picked and groomed personally – sitting next to me, watching how I advise customers, and how I speak to them, and earn their trust."
In summary: "It's been exciting and very fresh, but I would be lying if I didn't say it was very stressful," Valins said.
Despite stress amid an ever-changing landscape, Valins knows he's where he belongs. He digs the counter-culture vibe of the 45-employee GoRascal, he said, with its open floors and relaxed culture. The vibe is by design as he hopes to recruit more workers to a business that has more the feel of a tech start-up than a traditional mortgage firm, he added.
And with the support of AIME (the Association of Independent Mortgage Experts), of which he's a member, behind him, the sky's the limit, he suggested.
"Having something like AIME to support us – through education and a connection to Capitol Hill, lobbying potentially on the way and all those things – for a smaller kind of underdog channel like ours with a lot of strong grass roots and local presence in our community it's the recipe we need to get our channel back up to something that is healthy and ultimately the best for the consumer," Valins said.
"I love being a broker through and through, I think I'm more excited and more passionate about being a broker in the mortgage space than I've ever been before," Valins added. "AIME's helped me see where I belong in the big picture."