Down to his last $400, broker's reversal of fortune saved his family from foreclosure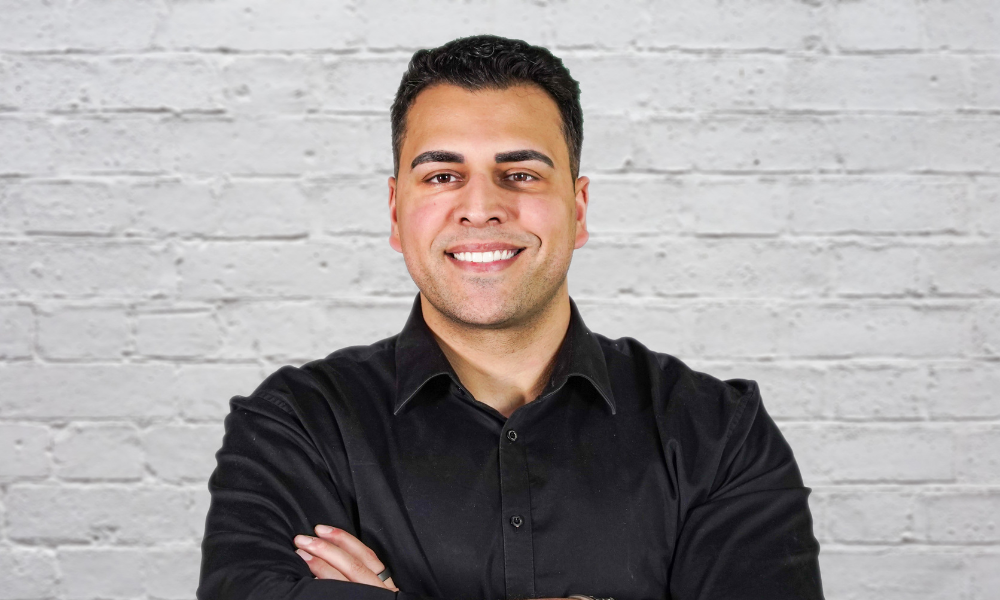 Jonathon Haddad (pictured) remembers with exquisite detail his entry into the brokerage industry. The minute details he remembers are probably rooted in how much was riding on his success.
"I'm first born," the 30-year-old said during an interview with Mortgage Professional America. "In my culture, you take on a lot of responsibilities as the first-born child," Haddad, who is of Middle Eastern heritage, said. "I started helping my parents when I was 17, 18. I was going to school, and my parents were actually getting a foreclosure notice. So, I started to work more."
At the time, he was bartending at Buffalo Wild Wings in Westland, Mich. "A gentleman came into my bar, and he was dressed very sharply," he recalled. "As a 20-year-old, you pay attention to things like that. He had a Rolex on, Burberry scarf, really nice shoes."
He even remembers what the man ordered: Six wings, spicy garlic, washed down with an IIPA beer. Haddad remembered the bar got slammed, interrupting their conversation. The two men resumed talking after it slowed down, and the man asked how much money Haddad made. "How would you like to make triple that?" the man asked, inviting him to take a tour of the Quicken (now Rocket) headquarters in downtown Detroit.
Intrigued, he took the man's card and went home to discuss the encounter with his mother. "At the time, I hadn't been to downtown Detroit," Haddad said. "I remember my mom was super nervous I was going downtown." Awestruck by the city and the offices, Haddad remembers the office being stocked with Red Bull drinks and slushies "All these things a 20-year-old would be very appreciative of," he said.
Read more: AIME secures lobbying firm services to broaden its voice
"I met with a recruiter, and was offered a job on the spot," he recalled. But first, he had to talk it over with family in considering the opportunity, especially because he had planned to become an attorney. "I went home and talked to my mom and grandmother. My grandmother looked at me and said in Arabic 'this isn't a coincidence. School is always going to be there, and you have to try this.' So I called them up, took the job and went to Buffalo Wild Wings to put in my two weeks' notice."
He started at Quicken in April 2013, but was met with frustration. "The first bit of it is all training and getting ready for your licensing, and I hated it. I wasn't making any money, and had to take care of my family. I remember getting down to the banking floor and at this point I was down to $400 in my banking account. I remember that very vividly because I had a Lincoln MKZ, and my payment was $384 a month."
However, he rose up the ranks in short order, ending up as the top producer in his team. He was recruited as trainer to teach others how it's done. Yet he was working 100 hours a week, he said. "After the third week of working 100 hours a week, HR pulled me in to make sure I was OK. I told them I had no choice," he said.
Read next: CEO reignites AIME
It was do or die time, figuratively speaking: "I told myself I'm going to do this this for one month. If it doesn't work, I'm going to leave."
And then, on his 22nd birthday, he received his first commission check. "I ended up receiving a $22,000 paycheck. That changed my life forever. I remember sitting at my desk unfortunately, or fortunately, crying tears of joy. I thought they were going to take it from me! There's no way they're going to give a kid $22,000. This can't be real. I paid off my parents' debt, paid their taxes, got them out of foreclosure, and the rest is history."
He would stay with Quicken another six years, where he worked as a mortgage loan officer before entering the broker world. Today, Haddad is managing partner at Next Door Lending, where he's worked since February 2020. All told, the 88-worker company posted $500 million in volume across some 2,300 units. While he's now more in a leadership role, he pulled in $62 million in volume, but with the leads he's provided, total volume he had a hand in totaled $150 million.
He credits his late mentor at Quicken, Stephen Luigi Piazza (aka SLP), with providing words to live by when he first started to learn the trade. Just as he remembered his early recruiter's food order, or the amount of money in his bank account when things looked grim, he also remembers Piazza's advice, verbatim: "The two weakest forms of leadership are fear and competition, the two strongest forms are cooperation and collaboration. If you share what you have built with someone. Only one of two things can occur, 1. If they still can't match what you do, that means you are the outlier and 2. When you share everything, that means you always have to be improving so they can't catch you."
He also credits the Association of Independent Mortgage Experts (AIME), of which he's a member, for continual support. "They opened their doors like nothing I've ever seen in my life," he said. "All they care about is helping the broker community. They're bringing me out to these events to help explain what the broker community is about. They're going above and beyond constantly to literally make sure we are taken care of, and the broker channel is growing. I have them coming in constantly to help scale the business and give us the feedback we need."
Ten years in, Haddad is already a true success. He's a long way from Buffalo Wild Wings.