Product promises more speed, control, and transparency in loan process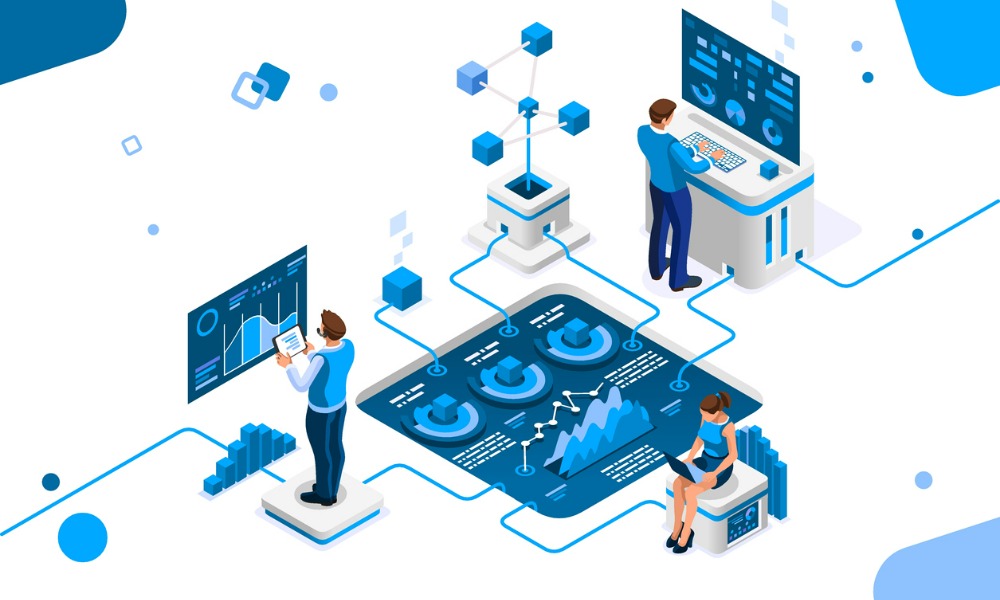 Pennymac TPO is set to unveil its next-generation technology designed to give brokers more speed, control and transparency in the loan process, the company said.
Mortgage Professional America reached out to Kim Nichols, senior managing director at Pennymac TPO for more details. Dubbed POWER+, the new product will also enable real-time access to Pennymac's team of experts who can provide support at various stages of the loan process, Nichols said.
"We developed POWER+ by truly listening to the voice of the customer," Nichols said. "We took two approaches. We had focus sessions with key partners and extracted detailed feedback from various users, such as loan officers, processors and broker owners. We also meticulously logged client feedback about challenges in the loan process."
Read more: Pennymac Companies introduce new brand identity
Then, the company boiled needs down to three main focus areas: Speed, efficiency and communication, Nichols added. "One thing that truly resonated for us is how much our partners value our people," she added. "Having access to engaged, knowledgeable team members during any step of the process was a true differentiator."
Aside from the technological wizardry inherent to the product, Nichols noted that people power also serves as a piston: "It's not simply technology that powers our partnerships," she said. Instead, part of the mix is "People who communicate, people who care and are knowledgeable." People play such a role that they represent the + in the POWER+ name, she noted.
No further details on the product were provided. Mortgage Professional America will follow up once POWER+ is officially launched.
The announcement comes days after Pennymac announced a rebranding to focus on the TPO (third party originator) market that is now a part of its name. To that end, Pennymac Financial Services recently announced the name change to Pennymac TPO as part of a companywide rebranding. According to a Press release announcing the change, the rebranding undertaking includes a new logo along with "significant investment" in marketing and technology. The updated logo reflects modernity – with its signature roofline in place but accompanied with uppercase letters popping with clean and contemporary typography.
"After a year of collaborative effort on this initiative, I am delighted to begin our fifteenth year of business by presenting our new brand," chief executive officer David Spector said in a prepared statement. "It showcases our deep commitment as a lifetime homeownership partner that our broker, correspondent and consumer customers can count on."
Spector added: "These updates are rooted in our strategic objectives and represent the Pennymac strength and synergy while underscoring our continued mission to be the most trusted and respected partners in the mortgage industry."
Pennymac officials said the company was poised to launch the updated brand identity across the breadth of social media platforms – a spruced-up website, social media channels, ad campaigns and other forms of communications to its consumer base.
In a prepared statement, president and chief mortgage banking officer Doug Jones called the moves "…the beginning of our next chapter." He pointed to the importance of marketing under the rebranded image: "Our marketing initiatives are critical to our scale and evolution as we continue to provide operational excellence and industry-leading technology in all facets of mortgage lending, improving the mortgage experience for our customers."
Formerly known as Pennymac Financial Services Inc., the company made its entry into the broker/wholesale channel, initiated by members of its executive team and strategic partners BlackRock Mortgage Ventures LLC and HC Partners LLC (formerly known as Highfields Capital Investments LLC), according to information found on its website.
The company now counts itself among the largest correspondent investors in the US. Its expansion vaulted it on to the most recent annual list of fastest-growing companies published by Fortune magazine, which ranked the company in the 567th slot overall while estimating its market value at $4.6 billion.
Read next: Pennymac is hiring
One growth spurt in particular was seen last year in the state of Tennessee, where the company announced the need for mortgage professionals needed for its consumer direct lending business in the Nashville area. Prior to that, the company opened a pair of additional offices in Cary, NC, and Phoenix, Ariz. – both of which were established to support its long-term business model and commitment to hiring the right talent to meet industry needs and promote career growth from within, company officials said in a Press release at the time.
As to its Nashville expansion, Jones said at the time: "Extending Pennymac's operations into Tennessee will boost our coast-to-coast coverage allowing us to join a thriving business community with a superb talent pool. The added support will reinforce our strong stance on providing excellent customer service while supporting the organization's overall growth initiatives."