Owner-broker of mortgage firm on what lies ahead for 2022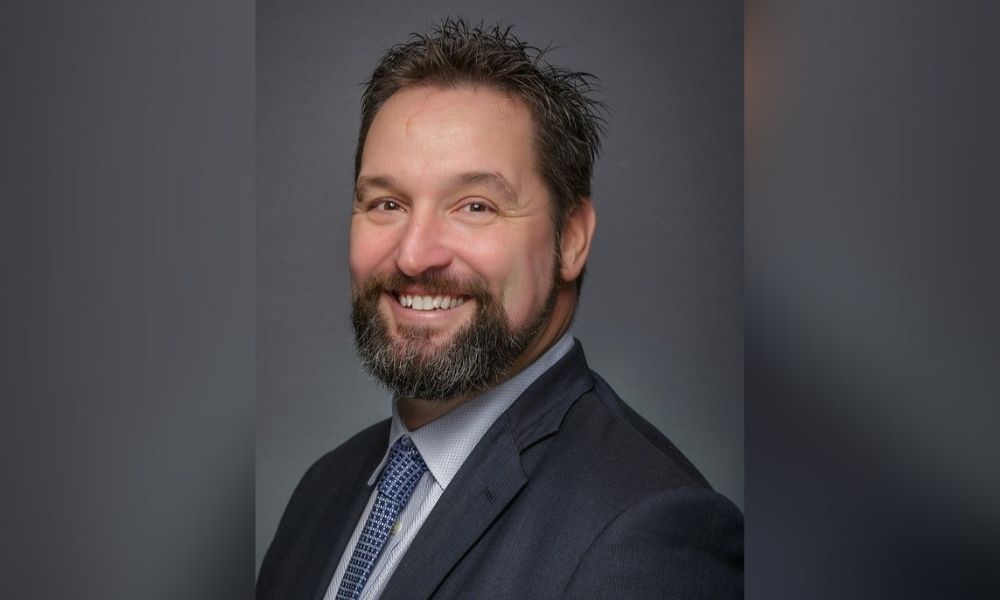 Neither an increase in interest rates nor the much-heralded slump in refis appears to spook Patrick Stoy (pictured), the owner-broker of Wilmington-based, MC Mortgage Group.
Stoy enjoyed a momentous year, having made the news after helping a couple with eight children buy a home in North Carolina following a grueling 2,700-mile drive across the entire breadth of the country.
The significant aspect of that story was that it took Stoy 75 days to close the deal, due largely to the borrower's unusual employment history.
His perseverance paid off, and in September Stoy was also voted mortgage advisor of the year by the North Carolina Home Builders Association.
Having ended 2021 on a high, MPA spoke to him again to gauge his mood for the year ahead in the wake of the news that the Federal Reserve is mulling interest rate rises in a bid to reduce inflation, which currently stands at 6.8% - the highest it's been in almost 40 years.
Read more: "None of our builds are closing on time" - a broker's view of the home shortage crisis
Stoy was philosophical about the prospect of not one but three rates rise in 2022. "It's all relative. When I bought my first house, my rates were up 9% and I was happy as can be, because, at the end of the day, it's still accomplishing the goal of homeownership."
Stoy said potential clients will have to decide between renting and buying regardless, and with current rental prices going through the roof (according to the latest CoreLogic report, rents for single-family homes are rising three times faster than they were a year ago), the latter might still be the better option.
"Is it cheaper to rent or is it cheaper to buy? Do I want stability to where I don't have to worry about a lease every year? No matter what the cost of money is going to be, people are still going to want to buy properties," he said.
Although refinance demand is extremely sensitive to weekly interest rate changes, there is a consensus within the industry that the downward trend will continue, having shrunk by about 22% in the last year.
The latest data from the Mortgage Bankers Association (MBA) also shows that purchase applications in 2021 rose to their second highest level since 2008, despite record high prices, confirming the view of most industry observers that originators should have long ago re-focused business on purchase volume - and that means forging closer ties with realtors.
Stoy agreed. "That's what we've been doing. We've been a real realtor-focused business here for the last couple years - it really defines who we are."
In his view, online lenders will take a battering as a result, and he made a passing reference to Better.com's CEO Vishal Garg's much publicized sacking of 900 employees during an ill-conceived Zoom call last month.
"It's going to get rid of a lot of the online lenders (because) they are not good for purchase transactions. They're not local to the market to where they're buying the property," he stated.
Read more: A long journey's end – and the mortgage broker who made it possible
He was equally damning of appraisers, highlighting mediation issues and ongoing battles over turnaround times, while questioning the claims of his main lender's software platform, which was intended to reduce appraisal costs and times.
"It's not any better than going through an appraisal management company. We still have the same issues," he said.
Conversely, a mortgage product on the ascendancy is non-QM, which he said would become even bigger in 2022 "because a lot of people are chasing the investment side of real estate right now".
However, he expressed concerns about the way self-employed borrowers' income was calculated. "I would like Freddie and Fannie to get rid of the role of needing a P&L (profit-and-loss statement) and three months' worth of bank statements - that would make it a lot easier. Let's go back to the rules that we had in place prior to 2020 because we just used tax returns," he said.
As for potential headwinds, Stoy highlighted the perennial problem of low inventory. And with fewer available homes, he said buyers would continue struggling in a sellers' market.
"We definitely have more pre-approved buyers than (available) inventory. As soon as a property goes up, it's under contract and we have lots of pre-approved borrowers, but they're not winning the offers."