Group's advocacy head revisits past to illustrate the need for unity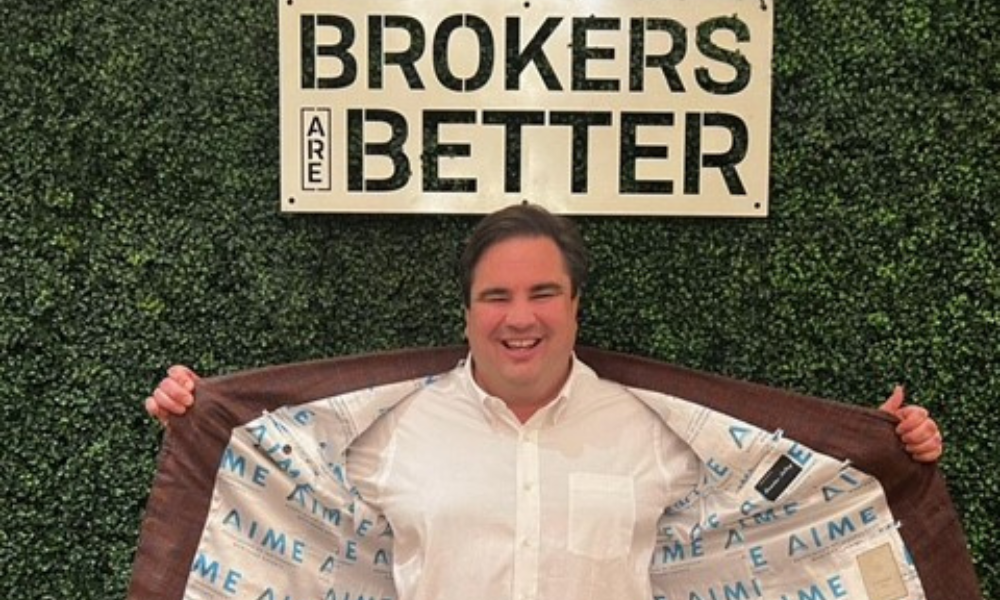 The president of advocacy for the Association of Independent Mortgage Experts, is not one to bury the lead or mince words. At the group's recent annual convention dubbed Fuse in Las Vegas, this was his opening line as spotlight speaker: "My name if Brendan McKay, and today I'm going to tell you how we are going to protect our way of life and get a seat at every single table that matters."
To be sure, the line drew spontaneous applause and cheers from the audience. "You're damn right," McKay (pictured) added as he prowled the stage.
Amid an array of speakers over the course of the annual gathering, it was left to McKay to urge members to donate to the group's political action committee with an easy-to-remember acronym – BACPAC, which stands for Broker Action Coalition Political Action Committee. The PAC launched in July, in another sign of the group's growing influence in the industry. It came on the heels of the hiring of lobbying firm Forbes Tate Partners – another step taken to safeguard the association's interests in Washington, DC.
In an effort to convince his fellow AIME members to donate, he looked to the past – both his personal struggles and those of the industry during the Great Recession from 15 years ago. He compared the current uncertainty fueled by rising rates and inflation as paling in comparison to the Great Recession of 2008, when the broker channel almost went extinct entirely.
Read more: Broker works with mom, defies odds
While different in scope and breadth, both scenarios have one thing in common: Lack of control for brokers, he suggested.
"In 2007, I became completely unemployable," he said with palpable emotion in recalling the sudden end to his job at American Brokers Conduit – a casualty of the past recession – where he was a rising star. "We went from hiring our 60th and 61st members of our operations team to credit lines frozen on Monday and doors closed on Friday. Just like that, the seventh-biggest lender in the country went out of business, and I was pissed. I went from being the best to being entirely out of an industry because I did not have control."
Despite the experience, he returned to the industry a couple of years later to eventually form McKay Mortgage Company. "I am here telling you right now, five years later, that I have complete control over my situation. I own an independent brokerage mortgage firm that is operationally focused 100% based on a diverse source of referrals. Last year, we closed mortgages with 14 different lenders. The market can shift, interest rates can go up and down, referral sources can come and go and as long as I am better at my job than the competition, I will thrive and that is exactly what has happened."
But uncertainty is always right around the corner, he suggested. "As a mortgage broker channel, we do not have control over our situation," he said. "Things can still happen that will put us all out of business."
Read next: AIME focused on being better
As proof, let's go back to the Great Recession when brokers were cast as antagonists in a complex real-life drama where subprime mortgages were bundled and sold as securities by others. "In the fall of 2008, legislation started getting passed that changed the rules of the games in a way that mortgage brokers had lost before the game had even begun," he said. "At that time, mortgage brokers went from 70% of the market to single digits within a matter of months. As a channel, we almost went extinct. In 2008, mortgage brokers were left holding the bag and blamed entirely for a crisis that we did not create."
AIME's PAC was created to avoid such scapegoating in the future and to protect the broker channel, he suggested. This is why it's so important to bolster its coffers, he intimated.
"The maximum donation to the BACPAC is $5,000," he said. "While I would hope that everybody who is able to give the full $5,000 would – I did, so did my wife – I understand that might not be the case with everybody. But it doesn't have to be. Do you think the protection of our industry is worth $500 to you? Because if everyone in the room gave $500 to the BACPAC today, we would have an over-million PAC tomorrow, and we would be a force of nature in DC!" he growled, prompting applause from audience members. "That is an absolute fact!"
And there's no better time than now, he added: "The reason that mortgage brokers were put in the situation they were was a complete and utter failure of leadership," he said, invoking the Great Recession again. "Over the course of this weekend, you are going to realize that mortgage brokers have never been in a better position with their leadership than they are right now with AIME," he said. "We are organized, we are smart, and we are fierce."
Then, he lowered the boom: "And the moment that realization hits you, I want you to give to the PAC. I want you to find one of the AIME employees with a credit card swiper, head to the BACPAC booth and buy us a seat at the goddamn table! Let's go!"
With that, he opened his blazer to reveal the lining of the garment emblazoned with the AIME acronym flowing across the fabric. Judging from his fiery presentation, it's clear McKay wears his AIME pride close to the chest – in both the literal and figurative sense.