It's a family affair at this firm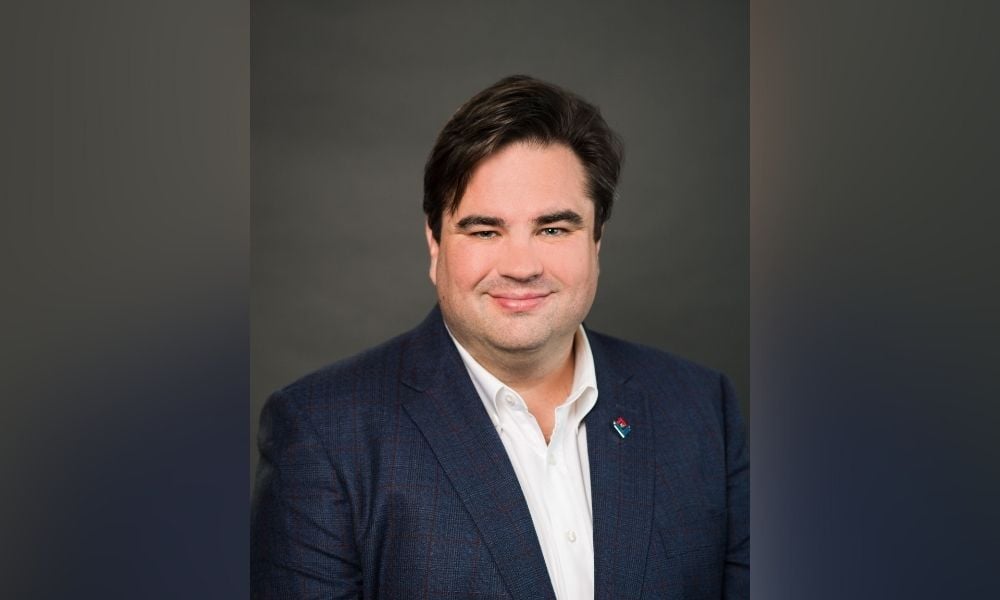 Brendan McKay's work life is a living rebuke to the notion that one should never get into business with friends, let alone family members. In April, Maryland-based McKay Mortgage Company LLC – a business he runs alongside mom with help from a childhood friend – will mark its fifth year in business.
Yet this is no mere mom and pop shop. In 2020, the company posted just shy of $200 million volume from around 390 units. On his own, McKay closed on 365 units for $165 million last year and serves as president of broker advocacy at AIME (Association of Independent Mortgage Experts).
But the road to success wasn't seamless for the 14-year industry veteran, with some rough patches along the way. He began working for American Brokerage Conduit in 2005 shortly after graduating from college. His mom ran the operations center there, yielding a convenient entry into the field. The company quickly expanded from seven employees to 50, with plenty of volume to go around.
"And everything was great, and it was boom time," he recalled during a telephone interview with Mortgage Professional America. By August 2008 – at the beginning of the subprime mortgage collapse – it all came crashing down. "By the end of a Friday in August 2008, the entire firm was dissolved."
Read more: AIME shakes up leadership team
He found work about six months later, only to see that business collapse as well. He then left the industry altogether, turning to financial planning as alternative occupation. "I did it long enough to realize that even if I was successful at it, I wasn't going to enjoy it," he said of the two-year stint. "I thought once I start making money, I'll like it. But I didn't."
The two fields are markedly different in terms of professional fulfillment, McKay suggested. He alluded to the delayed gratification inherent to financial planning versus the more immediate rewards in helping people close on their homes.
"It's a different kind of experience," he said. "Retirement planning is something that's important to a lot of people, but it's rarely at the top of their to-do list, so you really have to kind of chase them down, which sucks. When somebody wants to buy a house, that's something they want and need you for. I don't have to chase anyone down to do this."
The payoff is decidedly different too: "It's just a very, very different kind of interaction," McKay said. "I like helping people and they're coming to me and in the end there's this big tangible reward like 'oh my God, you helped me buy a house thank you so much' and not 'oh my God, you moved my mutual fund over, thanks.' It's just so much more rewarding on this side."
Read next: Ten states with the lowest average mortgage rates
In search of such dynamics, McKay followed mom to Sierra Pacific Mortgage in 2012 with a freshly minted origination license. After some five years there, the McKays decided to open their own shop. "I switched over to broker in April of 2018, and it's been awesome ever since," he recalled. "It's the best professional decision we've ever made."
Back to that working-with-mom thing, though. "A lot of people say 'I could never work with my mom' and I say 'I probably could never work with your mom either'," he joked, expressing a palpable admiration for co-worker and mom Tina McKay. "My mom is amazing," he said, noting she handles areas of compliance, payroll and human resources for their namesake firm. "She has close to 40 years' experience – a lot of it running operations centers – and is past president of the Maryland Mortgage Bankers and Brokers Association. She's pretty awesome," he added, noting that his own broker advocacy work at AIME is informed by her leadership.
Other McKay Mortgage key members include Matt Linde, McKay's childhood friend since he was 12 years old who has a background in underwriting. Chandy Burke, who handles the front end and pre-approvals, used to work with her mother Candace Robertson – a close friend of McKay's mom for over 20 years who is operations manager at Guaranty Home Mortgage, he said. "With her mom's permission, we hired her at the end of last year," McKay said.
There's a definite friends-and-family vibe there to be sure. Beyond that, however, is a collective experience that helps the company excel, McKay suggested.
"I'm fortunate I have close friends and family that are also well qualified for the job," he said. "Our basic business model is we focus on the highest level of expertise possible. Most loan officers are focused on marketing and sales and getting people in the door, and that's obviously important to us. But we're unique in that every key member has a very deep background in mortgage operations and underwriting. Our loans go through incredibly smoothly, we offer low rates and a seamless process – as seamless as possible – and as a result our clients come back to us and refer friends and family."
And like family, everyone is well taken care of, according to McKay. "Our wages are higher. We don't spend money on marketing, we spend money on people," he said. "We offer health insurance – which is rare for a company our size – and a 401K match. We take care of everybody."
Asked to recall his most memorable closing, he offered instead a favorite archetype. "My favorite type of client to work with is an older first-time homebuyer, middle aged in their 40s and 50s and even 60s, that thought that owning a home was impossible and not something that was ever going to happen for them," he said.
Such clients tend to be more nervous than others, McKay said, and require a little bit more figurative handholding than those of a younger set. Typically, they go in thinking the very idea of home ownership is a futile quest yet decide to give it a shot nonetheless, he said. "For whatever reason, however we connect, we show them it's not only possible, but more feasible than they thought," McKay said. "They take a little more effort, might have some past credit issues that need to be fixed, require a little bit more hand holding, and ask the same questions a million times."
The anxiety level is higher than normal with older clients: "No matter what you tell them, they're waiting for the other shoe to drop," McKay said. "They don't want to get their hopes up too much because they've been disappointed in the past. Even up until the day of closing, they feel it's going to fall apart for some reason or another."
But it's worth it in the end, McKay said: "When they finish signing those documents and get handed the keys, they start crying. They always start crying, and then everyone starts crying. There's nothing in my life professionally that even comes close. It's awesome; it's incredible."
Indeed, nice warm feelings in heading back home after a long day's work. And even home, mom's still close at hand as McKay and his wife live a ½-mile from her, ensuring their two children visit their grandparents often. That subprime mortgage meltdown serving as McKay's baptism of fire seems so very, very long ago.