Advice to brokers: Pivot, reassess, tighten the belt, and breathe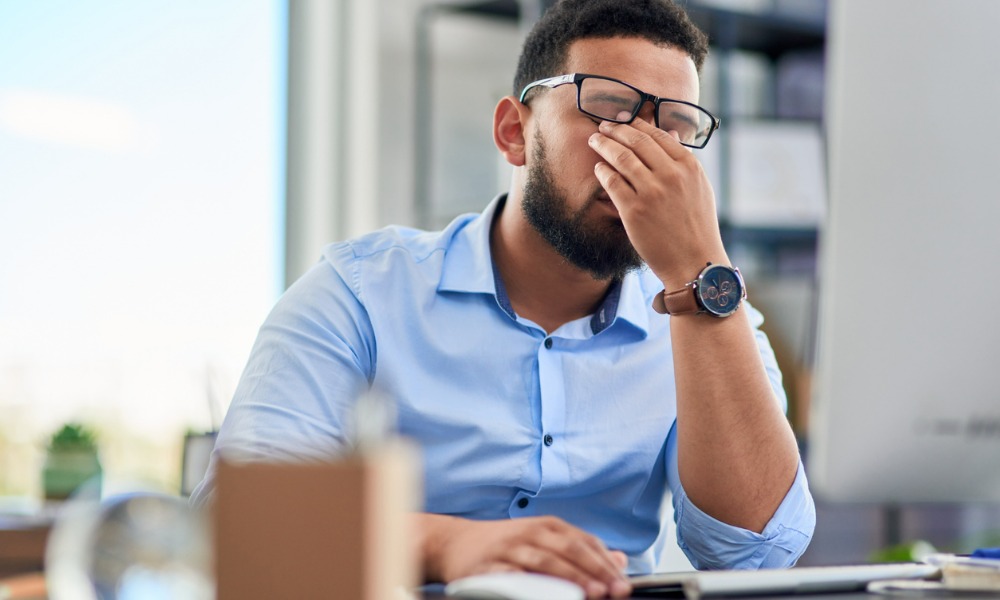 Rising interest rates and a low home inventory have coupled to create anxiety in the mortgage industry in anticipation of lower business gains. Yet there are steps that can be taken to mitigate the most corrosive effects of the metamorphosing landscape.
Mortgage Professional America interviewed several attendees at the recent Hall of AIME event staged in celebration of the broker channel earlier this month. Advice came freely and generously in keeping the spirit of collegiality AIME has fostered.
MPA previously reported on some of that advice on how to weather the storm as interest rates continue to rise. Others also shared their wisdom to counteract potential economic erosion
Like many industry players, licensed mortgage professional Skylar Welch, of Maine Pointe Lending, is already feeling the pinch. But instead of succumbing to panic, she has shifted her focus to unexplored areas for business.
Read more: Mortgage mantra: It's not doom and gloom
"I don't ever think I'm going to have a worse year than the year before," she said, even while acknowledging the specter of rising rates. "I always think it's going to be better than it was last year because you're always growing and learning every single year regardless of the rate environment, regardless of the inventory environment, whatever it is."
The key, she said, is to continue building solid relationships to ensure business growth. "Honestly, I'm just expanding to different areas," she said. "In the biggest city in my state right now, there are four listings; in the 15 surrounding towns in my biggest cities, there are 41 total. OK, so what does that mean for me? There's nothing on the market. I prequalified almost 100 people last month. But are they going under contract? No. There's nothing going under contract. So, what did I do? I drove one hour to a different area. I went to a different state. I started marketing in my neighboring states. Expand. Think outside the box."
Learn to not fear the rising rates, she suggested: "I also personally love it when rates go up," she added. "I know that's probably crazy, but then I know that someday I'm going to be able to refinance those people. I'm going to be able to continue that relationship with these people. I'm all purchase really. People are going to buy a house regardless. If you're their mentor, their mortgage advisor, they're going to come back to you for everything that they need."
Read next: Originators: Don't panic
The changing landscape elevates one to the role of trusted advisor, she said. "So if you're telling them 'I know it sucks rates are up right now, but the second rates go down I'm gonna call you, and we're going to take care of this again.' That's continuing to build your pipeline; you're looking at your future pipeline now. It's really all about mindset. Rates are high; inventory's low. If you let those excuses take over your business, then, yeah, you are probably going to fail. But if you let those just be components on giving new ideas on how to expand in different ways then you're still going to grow, you're still going to be successful."
Andy Price, broker owner with Price Mortgage, echoed those sentiments. The key is to foster existing relationships amid uncharted paths. "I think it's really important for us to stay in touch with our clients – the ones we've already helped," he said. "A lot of those people might do cash out or they had a lower credit score at the time and now it's higher. So, there's going to be opportunities to help them get rid of mortgage insurance."
Like Welch, Price also isn't fixated on the rising rates as anathema to doing business: "Even though rates are higher, they're still good," he said. "I mean they're a lot better than they've very been other than our last little run. What we should've been doing – and hopefully most were – is focusing on that purchase business. So yeah, they [interest rates] are up, and people are getting used to that. There's still value there. It's important to educate and show them if it's a refinance why it would make sense, why it doesn't or if it's better to wait."
Ramon Von Walker, president and CEO at Educate Mortgage, espouses the virtues of getting creative. "I think you have to be innovative," he told MPA. "When the loans aren't falling off the trees and you're picking them off the ground, it makes for a different toolset in order to get in that tree and pick some loans up. So, the biggest thing individuals are going to have to do – some for the first time – is take a serious look at their business and take a look at what their niche is, what their identity is, what value they're going to bring to the consumer and get extremely serious about developing a business plan and model that allows them still to get consumers. Because it's a battle is basically what is it – you can call it a sport, or a battle or a war, whatever term or analogy you want to use – but at the end of the day, the pie has shrunk, and there's going to be fewer people in it. But it's still going to be extremely competitive."
Leaner times will have the figurative effect of separating the wheat from the chaff, he suggested: "The competition comes into play, and the best win. Some people will leave the business. A lot of people will have enough in their coffers probably to sustain a little while. Hopefully they figure out what their business model is before all the money they made in 2020 runs out," he added ruefully.
For his part, AmeriSave Wholesale president Matt Brenning suggested that industry players study their expenses. "Number one – and I hate to say it because it's not something that's innate for an originator to think about is expense management," he said. "I think we've grown up the last couple of years as an industry and as originators thinking 'I can spend my way into more leads, I can spend my way into conversion. I can shake a pot and have a bunch of loans fall out of it.' If you were spending marketing dollars heavily in 2020 and 2021, be mindful of that in 2022 because your return's going to go way down, your ROI is going to drop significantly and you might not get any ROI depending on how rates are if you're going after refis. So, number one is have people look at their overall expense base."
He expounded, noting how different this year will be from the refinancing explosion of the past couple of years that was fueled by historically low interest rates. "2022 is not a year to sign new contracts with another vendor or upgrade your LOS [mortgage loan origination system] in the sense that it's going to cost you more every month. You need to be looking at ways to bring expenses down. I know that it sounds boring and cliché, but it is true. 2022 is a year for all of us – including a wholesale vendor or a broker – to look at expense."
Brenning also places a premium on having updated technology as one traverses 2022. "It's time to re-evaluate technology," he said. "If you're still stuck in 1985 to 1995 – I'm not going to name who the provider is – you're stuck. That technology is not keeping up with what your consumers demand. You need a point-and-click, point-of -sale system that you can blast out to a consumer just with their first, last name and email address."
It's time to ditch those antiquated systems, he intimated: "Some of the legacy systems that our brokers are operating on both their own technology, and some their lenders they're working with, are dated beyond repair. I'd say be looking at your technology stack and be looking at the wholesale lenders you work with to make sure that the technology that they bring you allows you to feel bigger in your local market than you actually are. The power of a broker is the power of choice. Make sure those choices you're providing your consumer base are the best ones from a tech, product, service and price standpoint. Don't make light of that. Do an overhaul or a deep review of your wholesale lending panel and ask key questions around what kind of technology you're using. What kind of things are you working on? What's your product set look like? What's it going to look like? Is your wholesale lender adapting to 2022 with you as a broker? Or are they stuck in their old ways and you're going to quickly outgrow them as you pivot your business?"
Bottom line: "And then you've got to get out of your comfort zone," he added. "You can't keep doing what you did in 2020 and 2021. You can't keep trying the same things over and over and expect the same result. 2022 is going to be a very different year."