There are a host of examples of people making the transition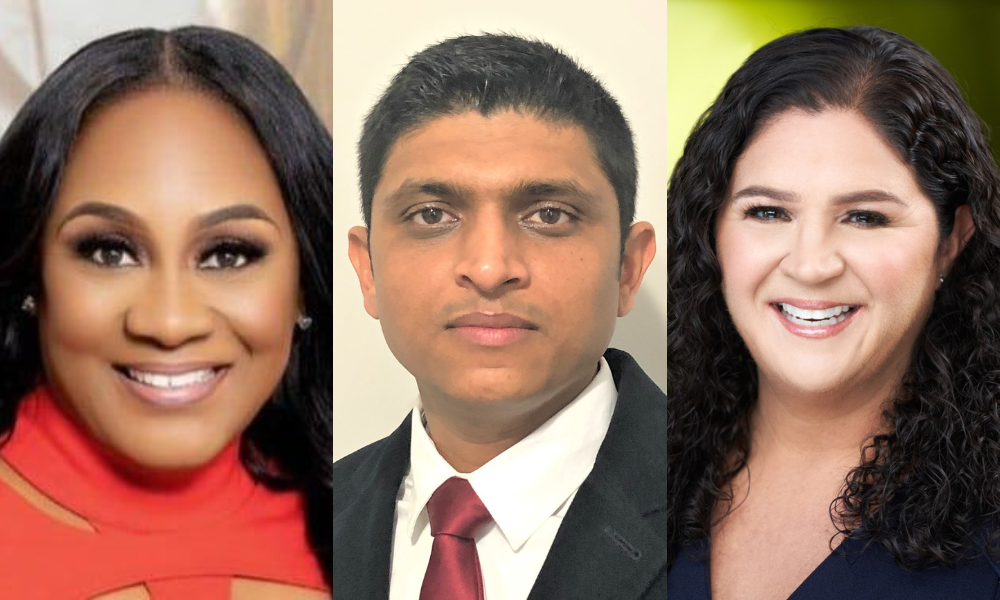 The famed author F. Scott Fitzgerald once said there are no second acts in American lives. How wrong he was as in the mortgage industry people from the full spectrum of human endeavor have successfully transitioned to brokers.
According to Zippia, a provider of online recruitment services, there are more than 25,510 mortgage brokers currently employed in the US – 32.5% of which are women and 67.5% men, with an average age of 44 years old. While Mortgage Professional America hasn't talked to all of them, a representative sampling emerging from interviews suggests the majority didn't start off with 'broker' as a career goal.
Doctors, lawyers, dentists and astronauts are among the occupations many children express an interest in pursuing when they grow up. But mortgage broker? It's not usually a career people plan on pursuing but happen upon it by chance – often at the urging of someone who tells them they might be good at it.
It takes a mortgage industry village
Take Toshia Drummond (pictured left), of Approved Mortgage Solutions in Plantation, Fla., who was a schoolteacher for 20 years before entering the industry.
"Many, many years ago, I was an English teacher and a literacy coach and ultimately thought that eventually I would be a principal and possibly the superintendent of schools," she told Mortgage Professional America in a recent interview. "I did everything I needed to do – I had a master's in leadership, a bachelor's in English and a doctorate in education, believe it or not.
"But there was a shift," she added. "Because Florida is so expensive, I was, like, OK what else can I do?" Her father suggested she get a real estate license. "So I'm looking at him saying: Are you kidding?" But she did take dad's advice, securing her real estate license and later her mortgage broker license.
Follow these steps on how to get your real estate license in Florida in this article.
She attributed a sense of empathy to her teaching career, a trait that has served her well in her second act. To illustrate, she told MPA of having waived her commission fee after a technical glitch prevented a homeowner from receiving down payment assistance via a state program, instead working with United Wholesale Mortgage to make sure the borrower achieved homeownership.
She invoked the proverb "it takes a village" – usually associated with children brought up in a safe and healthy environment thanks to an entire community's efforts – as still applicable to her mortgage broker role. "As a mortgage broker and lender, we play such important roles in that village," she said. "It's super rewarding and reinforces belief in my values that good comes from helping others."
Learn the steps on how to become a mortgage broker in Florida in this article.
He went from wanting to be a medic to mortgages
Then there's Chirag Rachhadia (pictured center), of Vema Mortgage, who spent years in the health industry. "I used to be in health care from 2006 to 2019," he told MPA. "I did a variety of things – staffing consulting, I was a program manager for a health care company, a home health company."
An immigrant from India, he had dreams of pursuing a medical degree, but the competition proved too fierce. "I wanted to be a doctor but there was so much competition back home, I never got to med school. I felt like this urgent need was not there anymore," he said of pursuing a medical career. "I thought I better do something else."
First moving to Michigan when he arrived in the US, he watched as his broker worked on his mortgage application. "I was intrigued," he told MPA. That sense of intrigue led him to cold calling the broker years later after moving to North Carolina and being hired. The hiring enabled Vema Mortgage to expand into Rachhadia's adopted state, he noted.
"Fast forward three years later, and we're now in nine states and have 13 loan officers," he said with palpable pride, describing the trajectory of the mortgage brokerage firm that took a chance on him.
Learn the steps on how to become a mortgage broker in Michigan in this article.
From medical devices to mortgages
Teena Broumand (pictured right) spent 15 years in the medical device field before becoming a mortgage broker. In a recent interview, she proudly told MPA of having invented a urinary catheter during her past career and convincingly described similarities with that accomplishment to working in the mortgage industry.
It starts with helping the client, she said. "It's about solving problems," she said. "It was pretty similar once I got to asking questions, probing for opportunities and solving problems."
The possibility of moving to Minneapolis – where sub-freezing winter temperatures usher in snow, freezing rain, ice and sleet – after industry titan Johnson & Johnson bought the company where she worked, prompted her to seek a new career. Moving from sunny California where she has long lived was not an option, she suggested.
She ended up consulting with a pair of cousins who have successful mortgage brokerage careers and slowly pursued the industry for herself. Something of a perfectionist, she studied the nuts and bolts of the mortgage industry for the first three years into her new career – a luxury in which she indulged given her time staying home with her young children, she said.
She may have been overthinking it, knowing mathematics was not a forte. "I'm not particularly strong in math," she said. "That's not my strong suit." One of her cousins assuaged her concerns, explaining the need to understand math was no deal breaker. "It's truly about asking questions and probing for opportunities," she told MPA. "It took me a while to figure that out because I was really hung up on the nuts and bolts of mortgage."
She finally let go of the anxiety: "Once I got over it, my business started to flourish and my referral network grew," she said.
So take that, Fitzgerald. Surely you didn't think of the mortgage industry when you made your claim.
Want to make your inbox flourish with mortgage-focused news content? Get exclusive interviews, breaking news, industry events in your inbox, and always be the first to know by subscribing to our FREE daily newsletter.