After choosing United Wholesale Mortgage, this broker is seeking new partners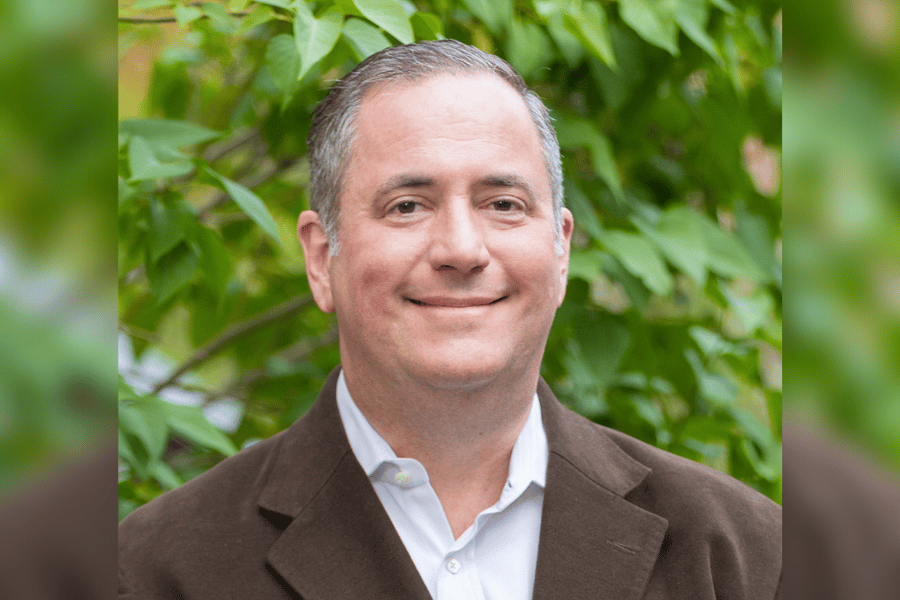 Even though he doesn't appreciate having to restrict his choices, Kevin Leibowitz (pictured) chose to sign United Wholesale Mortgage's addendum and cease doing business with Rocket Mortgage or Fairway Independent.
It was a simple calculation for the president and CEO of Grayton Mortgage, an NYC-based brokerage - he does more business with UWM. While that volume dictated his choice, he noted that he is losing lenders he would use for unique deals. Rocket, in particular, he explained, was very useful in providing loans for co-ops, a hugely important asset class in New York City that is far less prevalent nationwide.
Leibowitz, like brokers all across the country, is now forced to find new lending partners to replace Rocket and Fairway. He noted that whoever he finds to replace those lenders will also likely still be directly competing with his company through a retail channel of their own. Nevertheless, he needs lender partners that can work in some of his more niche markets. For the co-op space in particular, Leibowitz is already doing his homework.
"I worked backwards, asking some large lawyers in New York about what lenders do co-ops well," Leibowitz said. "They told me that loanDepot is tight on co-ops, which is good because they have some nuances and problems that you don't have in a conventional single family home. But if you look at [loanDepot's] business model, it's not dissimilar to Rocket. They'll source your loans, they'll provide financing, but they'll also look to compete."
Leibowitz noted that he doesn't think loanDepot is looking to undercut his business directly. Rather he noted that lenders with wholesale and retail channels make up much of the mortgage ecosystem. These are just the waters brokers have to swim in. Leibowitz is confident, though, that he can still outcompete any other major lender's retail channel, just as he could with Rocket.
The nature of these lenders' business models, Leibowitz explained, makes them want to grow their retail channels. Those channels are inherently more profitable for the lender. He holds no grudges against those lenders - that's simply how they do business. When he could work with Rocket he had no qualms doing so, providing the pricing and service was right for his client. He's taking the same approach to other wholesalers as he looks to fill the gap left by Rocket and Fairway.
Read more: UWM reveals broker response to ultimatum
Leibowitz's competitive edge against retail channels comes from his margins. He explained that many retail loans are "bloated," with a dazzling rate but a lot of profit baked in at the expense of the consumer. As a broker, he can offer better economics to the client because his profit margin doesn't need to be as high. He can also explain to a client or a prospect where that bloat is on the retail lender's deal. Because of those economics, he's confident in his and the whole broker channel's ability to grow, whoever their lender partners are.
That confidence isn't solely based on numbers, either. As a mortgage pro with decades of experience, who has lived through the financial crisis, Leibowitz believes he offers a greater depth of service and advice than a call-center worker at a major lender. While he acknowledges that every mortgage pro gets their start somewhere, the depth of experience an independent broker like him brings is a serious value add.
While Leibowitz believes brokers can be confident in their future, he noted some of the challenges that will come with having to replace Rocket or UWM. Both lenders, he noted, were reliably fast in their turn times. As smaller lenders are used to fill these gaps, he has some concerns around how quickly his loans will get closed. Meeting and exceeding those expectations will be key for lenders trying to win his and other brokers' business.
While Leibowitz sees the struggle between UWM and Rocket as a 'clash of the titans' for the industry, he thinks many other lenders will begin to see the opportunities presented by the broker channel and scale up their wholesale offerings to meet their needs.
"I think the broker channel is going to continue to grow back to where we were 10 plus years ago," Leibowitz said. "I think different wholesalers are going to pop up and respond to the opportunities that present themselves in the market. Irrespective of Rocket and UWM's turf war, I think there are going to be other people popping in and catering to brokers like us, because it makes good business sense."