Bad experiences in corporate America prompted a new path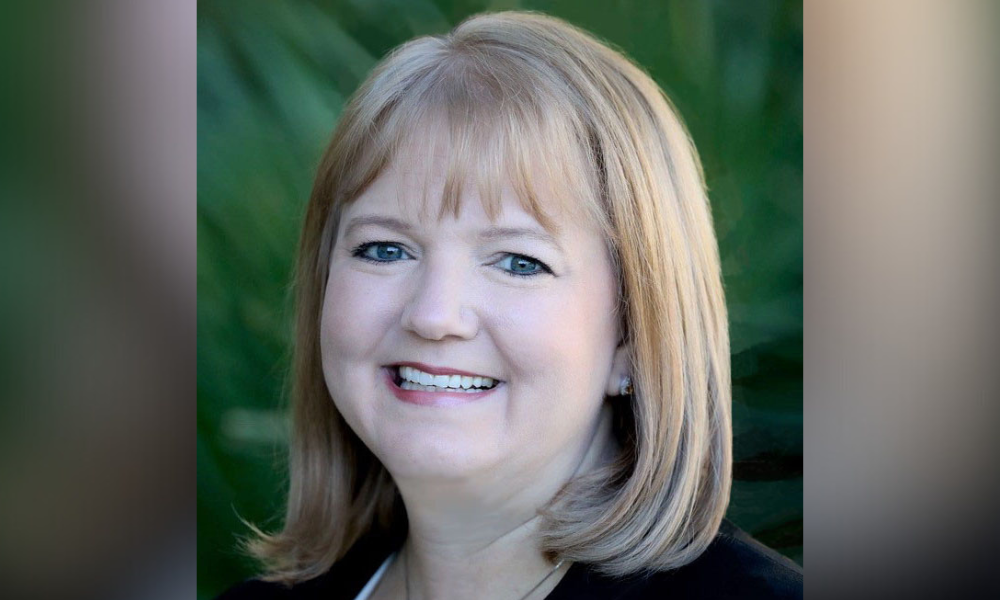 Tammy Fiske Schulze (pictured), of Brightside Mortgage LLC, likes to tell people she's been in the mortgage industry all her life – an assertion not far from being fully accurate.
"Sometimes I tell people this is all I've ever done, but it's not really true," she told Mortgage Professional America during a telephone interview. "I started working at my parents' real estate office when I was 14 years old," recalling her formative years in Spokane, Wash. Eventually, she worked with closing attorneys instead of going the route of title companies with escrow officers. "So I just worked my way up to what was known as a loan closer back then."
She was a natural: "I got really good at it," she said unabashedly. She would later get married and move across the country to North Carolina where she had plans to work as a loan closer there. But she learned that to be a loan closer in North Carolina, one had to go to the county courthouse, research records personally with little reward – "a really small hourly wage," she said.
She ended up taking a break from her nascent career to work at retailer JC Penney instead. Ultimately, she secured a license before moving to Missouri. That's when she decided to walk into the offices of GE Capital to ask for a job, securing a mortgage consultant slot in 1997. "I used to look at those loan officers coming in and realized how much money they were making," she reasoned. "And it didn't seem like they did that much work."
The refi boom was very, very good to her
There was a refi boom going on at the time, and Schulz capitalized on it. "At GE Capital, we were in a call center taking incoming calls just from the GE Capital mortgage database from clients doing refis," she said. "I remember being in that call center and there were 99 calls at all times – which was maxed out. I could just sit there and take calls all day and write loans all day."
It was low-hanging fruit to be sure: "I didn't want to take breaks or get off the clock because I was getting paid per loan that closed. I was taking 30 calls a day and 12 to 14 loan apps a day. It was a trial by fire."
Taking so many calls in such rapid succession sharpened her skills at communicating with clients over the phone, she said – a trait that served her well in subsequent stints at Countrywide Home Loans, Home One Mortgage, the Advantage Mortgage Group and Brightside Mortgage LLC, where she's been since April 2018 working in Arizona.
Looking back at her career, she recalled developing an aversion for corporate America again – a decision she made while at GE Capital – even after having profited from the experience. "While I was on maternity leave, they shut down our San Bernardino [Calif.] office and shortly thereafter they shut down our St. Louis [Mo.] office. GE is such a huge company, they cut things off when they're done. So all those people were unemployed. I said 'ewww, I don't like corporate America. It's so cold-blooded'. I didn't know."
The feeling was buttressed during her time at Countrywide, she recalled. She was then living in Seattle after having had her baby.
"It was great at first until they hired a bunch of upper management from Wells Fargo, and then it kind of became crazy," she said. "I had 40 contracts that were supposed to close in the month of November 2004. It was a super-hot market back then so builders would take the hose if you didn't close on time and sell it to somebody else for way more. I ended up only being able to close 24 out of the 40."
She described the lengths she took to close on a handful of those loans: "I had three couples that had purchased homes and the builders were saying 'we're going to cancel this contract if you don't close today.' So, I drive them to the title company and camp out to make sure we got the closing documents. We were there past 7pm, and finally I got documents out of Countrywide, and they signed and the builders ultimately closed on their transactions.
"But it was stressful," she said. "I literally made the title company stay open until those loan documents showed up. I ultimately made it happen but after that I said, 'there is no way I am ever going to do this again. I don't want to be beholden to one company that makes or breaks me or my reputation'."
Becoming a broker
That's when she decided to become an independent broker, remembering the date well – February 2005. "It was a whole new experience," she said. "I could spread my loans around to different lenders and wasn't beholden to one set of rate sheets or guidelines or one lender who could really upset me or my clients because, if they did, I could move on and do business with another lender."
United Wholesale Mortgage recently lauded Shulze for one service she provided for a client – something she likely couldn't have accomplished as a banker. She flipped a loan to borrower-paid and reduced her commission by $1,500 – all so that the borrower could purchase a lift chair for mom so she could enjoy the pool at the new house.
Fulfillment like this may provide a clue into Schulze's resolve to never revisit the past: "I would never, ever, ever, ever go back to being a banker," she said. "This is so far superior from that."
Want to make your inbox flourish with mortgage-focused news content? Get exclusive interviews, breaking news, industry events in your inbox, and always be the first to know by subscribing to our FREE daily newsletter.