There's hope for the numerically challenged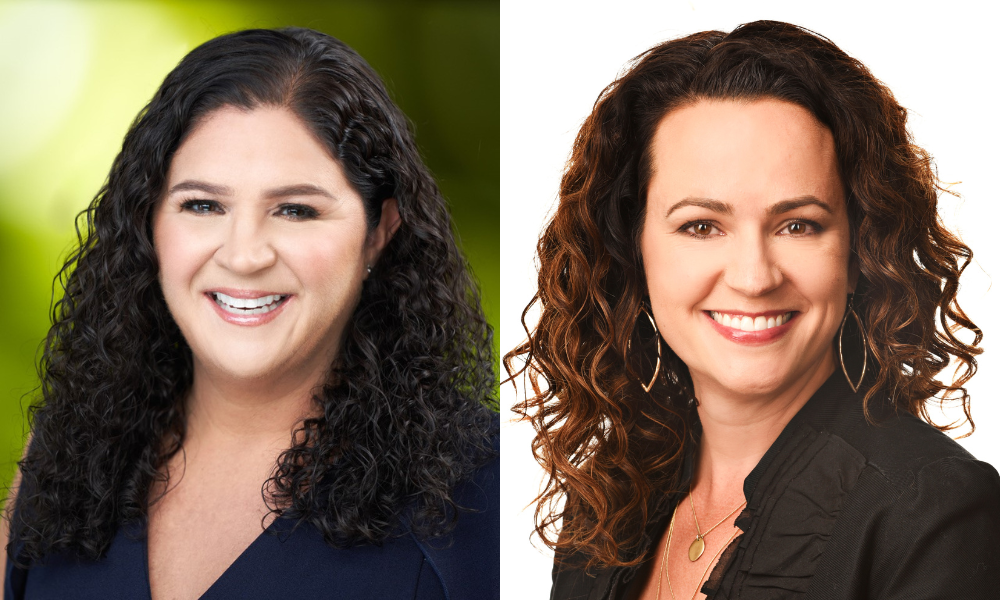 Does one have to be good at math to be a successful mortgage broker? As with many things in life, it really depends on who you ask.
During a recent interview with Mortgage Professional America, Teena Broumand (pictured left), of EMortgage, acknowledged she was not especially proficient at mathematics – a skill she believed was crucial in becoming a mortgage broker as she switched careers. After a long career in medical devices, she zeroed in on the mortgage industry as her next career path.
"I'm not particularly strong in math," she told MPA. "That's not my strong suit."
Mind over mathematics
She described a painstakingly protracted entry into the mortgage industry after 15 years dealing in medical devices. Three years into her new career, she was still studying the "nuts and bolts" of mortgages, limiting her work to helping friends and family members with their applications during the early period – a learning period made more accessible given her stay-at-home status at the time while raising her now-grown children.
And then there's Rebecca Richardson (pictured right), of UMortgage, who credits a mathematical proficiency that began in her youth as a main reason for her mortgage migration. "By the way," she says midway through one of her video primers as her "mortgage mentor" persona, "I don't think that little girls dream of being mortgage brokers, but I do think the fact that middle school algebra made my brain happy and had 'talks too much' in my report card was serious foreshadowing."
So which is it? Is math proficiency a requirement for becoming a mortgage broker? Or are other skills more important?
Mortgage skills run the gamut
According to Skills You Need, there are seven areas of adeptness required to become a successful mortgage broker: Research skills; marketing know-how; problem solving; critical thinking; insight on law and regulations; effective communication; and time management.
Proficiency in math is not mentioned as a needed skill toward becoming a mortgage broker.
Redrock cuts its own list of required skills to five and does allude to the need for math – yet in the most casual way. The top skill listed is "working with numbers," which doesn't exactly sound like a grasp of abstract algebra or advanced calculus is needed.
"While there's lots more to being a broker than being able to do some calculations, you do need solid number skills to ensure you're getting the customer the best deal," the Redrock website reads. "You need to confidently calculate a borrower's financial situation, what repayments they can afford and what the loan interest equates to."
Simple enough, not exactly number theory. Incidentally, the four other skills Redrock finds essential are good communication skills; detail-oriented and organized; an understanding of sales and marketing; and confidence in making decisions.
ZipRecruiter has a top 10 list: Customer service; mortgage sales; consulting experience: flexibility; scheduling; administrative support; compliance; relationship management communication skills; database.
Again, no mention of math. Score two for the math-challenged!
Zippia swings for the fences on the question with 15 different skills needed to succeed in the mortgage game. Despite its thoroughness, the list does not include math mastery. Instead, the site rates the most important broker skills, sorting them based on the percentage of mortgage broker resumes in which they appeared:
The most common mortgage broker hard skill is applications, with 13.8% of mortgage brokers having this skill on their resumes.
The second most common hard skill for a mortgage broker is FHA appearing on 7.8% of resumes, suggesting a knowledge of the GSE's workings. The third most common mortgage broker skill is VA on 7.8% of resumes, referencing the Veterans Administration and, by extension, a knowledge of that agency's workings.
Three common mortgage broker soft skills were: detail oriented, initiative and interpersonal skills.
In the end, the proof may be in the pudding. Broumand said she finally got over the anxiety of her early years in the industry – including the handwringing over the math question – and is now thriving in her California brokerage.
"It's truly about asking questions and probing for opportunities," she told MPA. "It took me a while to figure that out because I was really hung up on the nuts and bolts of mortgage."
And that's about the sum of it.
Want to make your inbox flourish with mortgage-focused news content? Get exclusive interviews, breaking news, industry events in your inbox, and always be the first to know by subscribing to our FREE daily newsletter.