After forming company as the Great Recession hit, everything else is anticlimactic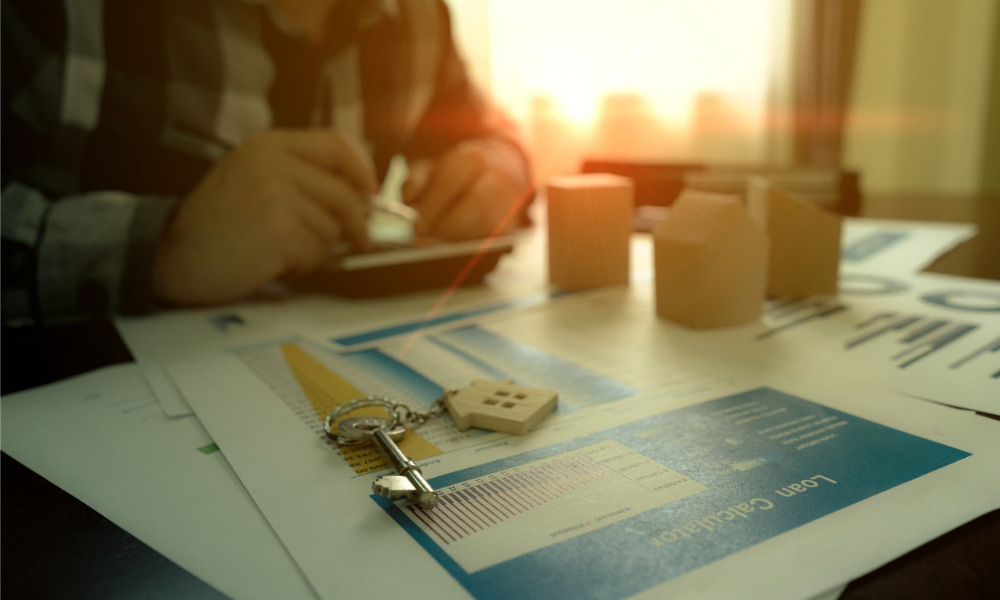 The two principals at California-based United Lending Partners yield a lesson in perseverance and delayed gratification at a time when both ideals gain more currency amid a shifting mortgage landscape.
Having formed their company as the Great Recession of 2008 emerged, Anthony Maddalon and Damon Rees are well positioned to weather the current storms of rising rates and inflation as others scramble to stay afloat. But as both men told Mortgage Professional America, it wasn't easy.
Were it not for a postponed ski trip, Maddalon may have never entered the industry. He recalled having readied to work the slopes in Lake Tahoe, Nevada, right after college graduation when his traveling companion had to stay behind after failing a class. His plans shuttered, Maddalon had to find a summer job, landing as an underwriter at Bank of America on the recommendation of a friend. He stayed on for six or seven years before joining Beneficial Corp., which was later to merge with Household International. After another six years there, he joined Long Beach Mortgage Co., which was the subprime lender for Washington Mutual.
This is the part of the story where the Great Recession rears its ugly head. As chronicled in the Center for Public Integrity, Long Beach stopped making loans in the fourth quarter of 2007. By September 2008, after billions of dollars in losses, skittish investors made a run on Washington Mutual before it was seized by the Office of Thrift Supervision in part of what would become the largest bank failure in US history.
Read more: Interest rate hike – what are the implications?
On the plus side: "I didn't know anything about the wholesale side until then," Maddalon said. "That's where I really learned the wholesale side of the business, secondary market as well. That's where I got my feet wet and really got interested in the wholesale market."
That's also when he met his future business partner where the two worked together. "When the company shut down, that's when Damon and I partnered to start our company," Maddalon said.
Rees knew their days at Long Beach were numbered: "It was late 2007, and the writing was on the wall," he recalled. "This thing's going under, and it was whether or not they were going to keep us around or not. We both had the idea in our head about what we wanted to do, and the idea just kinda fit."
So the two set out to get licensed and obtain insurance. But it would take six months before their newly formed company closed on a loan. "No-one was hiring," Maddalon said. "You had to make your own business, you had to make your own company. Our office was 10 by 12 [feet] when we first started off. We didn't close a loan for the first six months of existence. We had to figure things out on our own. We couldn't go to other brokers and ask: 'Hey how do you do this?' They were running for the hills! We had to start our own company from scratch and learn everything organically by us seeing what we were doing wrong, and what we were doing right, and learning from our mistakes."
Read next: Fed interest rate hike – reaction pours in
Did they ever think of giving up? "We almost strangled each other a couple of times," Maddalon joked. "You're going through your capital and you're not seeing any business coming in. It was so stressful. But we knew that it was going to take some time to build a company and we told each other it would pay off in the end."
Indeed, United Lending Partners last year posted volume of just under $500 million across around 1,000 units. The company works with 60 loan officers, and dabbles in commercial loans and reverse mortgages as well. "We're not killing it on those products," Maddalon said, but reverse mortgages, non-QM and other products have been added to the mix to go with the flow of a changing landscape.
"When you make a decision, you should make a decision for the long run, not the short gain," Maddalon offered in the way of advice. "We've had lots of friends who have done that – got out of the mortgage business a couple of years and then came back in when mortgage started coming back. But they lost their book of business, and they're starting from scratch. Yes, I understand it's going to be tough. This is a tough time. You're going to have to pull up your bootstraps and really get to it and stay focused and determined that this is going to turn around. This is the way our industry is – it's always up and down. You can't just give up and get quick money somewhere else and then go back into the industry because you lose out on all that work and all that business you could have done had you stayed growing your business organically if you had just stuck to it."
Rees agreed: "People just need to persevere through this. If they do that, there will be regards on the other end. It was so good in 2020 and 2021 that 1) you should've saved money and 2) the writing was on the wall that we were going to have to pay the piper at some point."
Having gone through a trial by fire, both men know from experience.