He set out to be 'the guy' to go to for all market needs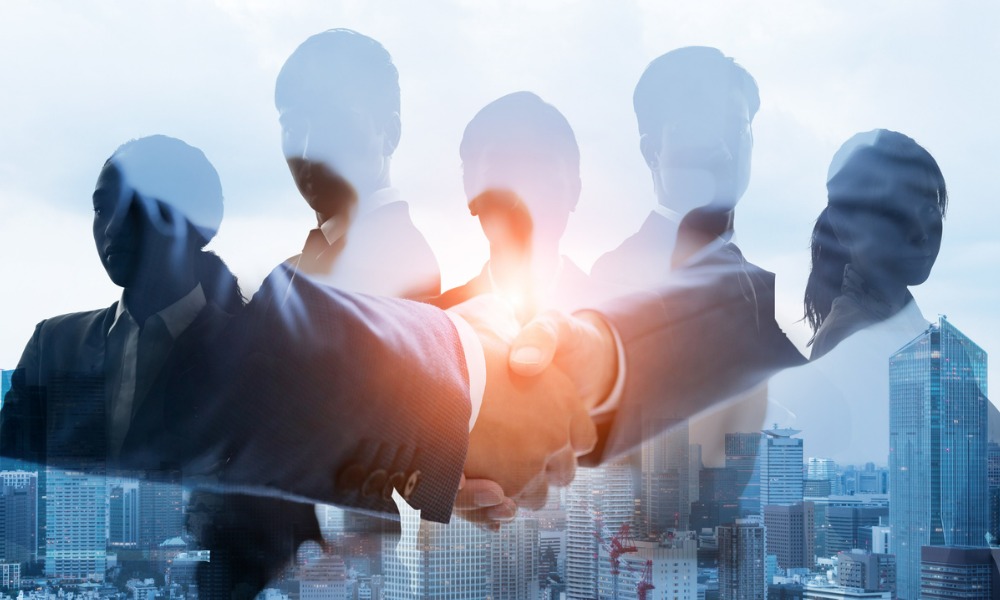 It's hard out there for a residential broker. What if, to circumvent shrinking margins, one decided to dabble on the commercial side as well – straddling both worlds to mitigate the perils of a tightened market? Wouldn't that be something?
That's precisely what Moe Ashor, mortgage broker at Edge Home Finance Corp., has opted to do. In hearing him speak of the dual roles, he's loving every minute of it. "I wanted to be able to be the guy in Denver," he told Mortgage Professional America in a recent interview. He then refers to himself in the third person to illustrate the goal: "Moe's the guy. He can do residential, he can do VA, FHA, commercial. He can help you buy a skyscraper or a house on a prairie kind of thing."
Taking on both roles has been eye-opening: "It opened up a whole new world for me," he said. "Funny enough, a lot of what makes being a mortgage loan officer difficult on the residential side doesn't exist on the commercial side. They are very buttoned-up ever since 2008, and everything that happened then," he said of the residential space while invoking the dark days of the Great Recession. "On the commercial side if they're credit-worthy, great. Their bank statement shows they're bringing in enough money, that's all we need. Let's close that loan; let's wait for the appraisal and that's it. It's more of a common-sense thing. If it looks like a duck and quacks like a duck, it's a duck."
MPA spoke to Ashor during last week's AIME on Tour stop in Denver, one in a series of regional networking events designed to connect the organization's members, independent mortgage brokers and wholesale mortgage professionals. The tour stops provide those in the industry with opportunities to secure updates about important initiatives while learning how to get involved in advocating for the broker community.
Read more: Broker aims to increase Black homeownership
The widened role has inured Ashor from the market forces that have felled others focused solely on residential. "I literally opened up my market," he said. "I have enough lenders that I have relationships with on the commercial side that I can do everything from buying out a retail location all the way to a 60-apartment building if they wanted it, or condo or skyscraper, or if they wanted to do a whole new development."
As an example, he cited a pending deal involving an 80-acre parcel on which a developer plans to build homes. In doing corporate deals, he doesn't have to worry too much about budgets.
"Obviously on the residential side it's a little tougher because you're dealing with people's budgets and there's only so much you pull and stretch that budget to," he said. "With debt-to-income ratios and interest rates going up, it does affect it. So having the right relations with realtors I find has been crucial to keeping me successful in this time. That puts me ahead of the pack."
Pivoting is nothing new to Ashor, having switched from retail to wholesale in the early part of his career. He recalled working for loanDepot in the retail space where workers were pushed to close as many loans as possible and were strongly discouraged from spending more than 10 minutes on the phone with a client. "Within the first three months of working retail at loanDept, I realized I hated it," he said.
Read next: What does brokerage success rest on?
What kind of advice would he give to newly minted brokers? "You gotta work!" he said succinctly. "Nothing's going to fall on your lap. You gotta go out there and you gotta work. You need to have the type of personality to be able to go out there and shake hands and network with people. This isn't 2020, 2021 when refinances were falling out of the sky – anybody can do well in that area. That goes the same with real estate agents: The days of listing a house and getting 100 offers are gone. Now, it's a buyer's advantage."
It's tough going right now, he said, and the market is helping to separate the wheat from the chaff: "This is where it's literally taking the people who are in it for the wrong reasons away. If you're in it because you think it's easy money, you won't make it in this industry right now – not in this market. It takes away the real from the fake."
Adapting to survive in this mercurial market is crucial. Take it from The Guy.