Ranking first in her state, she focuses on clients, not financial gain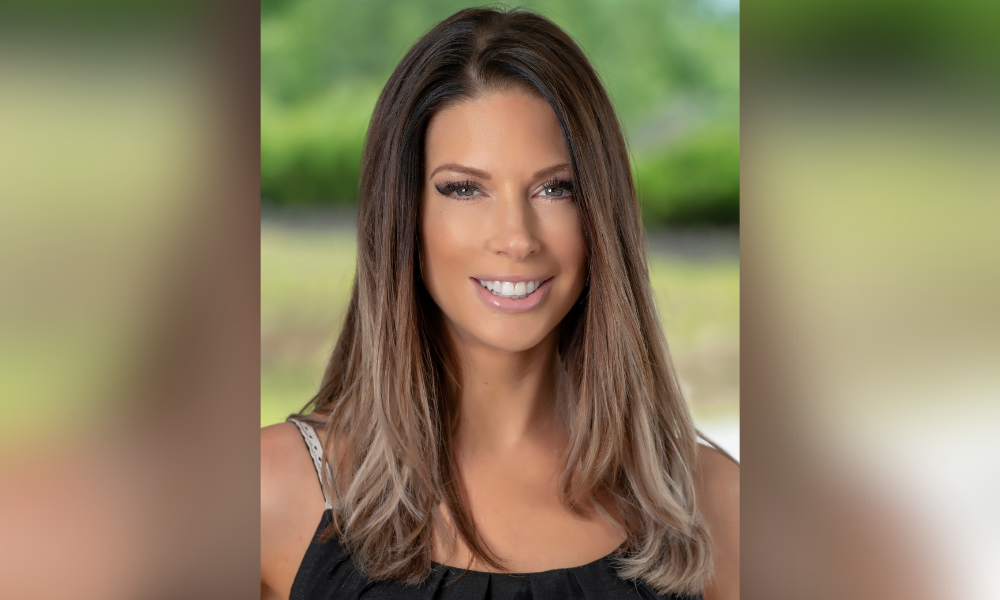 Mortgage broker Katrina DiBiase (pictured) eschews the traditional industry aids on which many of her peers rely – no CRM, or social media page to generate new clientele. And yet, she's the number one loan officer in Maine, ranked 92nd nationally, and posted a closed loan volume of more than $150 million last year.
Her success is more organic, based on the personal approach she takes with her clients, lack of profit motive as driving force and a currency placed on friendship.
Ironically, her trailblazing ways began with loss – weight loss, to be exact. She and her best friend for nearly 20 years, Leigh Gagnon, once worked at Jenny Craig together while both were in their 20s. But after five years helping people lead healthier lives, Gagnon left the field to form a mortgage company while DiBiase stayed another three years.
"We randomly reconnected on Facebook, decided to meet up for lunch, and she was telling me a little bit about what she was doing. I told her I wanted to get out of the weight loss industry and was looking for something new, thinking about getting into getting into real estate," she said.
Her friend asked: "Why don't you try doing mortgages?" DiBiase decided to "give it a whirl," she said. "Fast forward, many years later, it was the best decision that either of us made."
Now 42, DiBiase is still working with her best friend. The transition from weight loss consultant to mortgage broker wasn't that much of a stretch, too.
"I've always had this burning desire to help people," DiBiase explained.
"I moved up at Jenny Craig on the national level as well. I actually met Jenny Craig," she recalled fondly. "I worked my way up within the company. My favorite part was when I was a weight loss consultant because I really took pride in my clients, and how much they were losing while sharing their successes. I'm still doing the same thing but just switching gears – not focusing so much on weight loss and what you're eating, and more so helping them through the whole process of buying a home. It's equally exciting, but just different."
Gagnon is still her best friend, but also her boss as the owner of the company she works for. But that's a good thing, she said: "It's priceless. I get recruited a lot from other places; they'll call me and say 'we'll give you this much money if you come join us.' I tell them, 'honestly guys, I get to come to work every day and work with my best friend. You can't put a price tag on that'."
As far as the lack of a CRM and social media platform, DiBiase prefers a more organic approach: "It's basically been word of mouth," she said. "I just came into the industry and was, like, I want to do things other loan officers won't do and set myself apart. Strictly word of mouth."
So far, the tactic has worked. With the lion's shares of her volume done through United Wholesale Mortgage, she closed some $150 million in volume among 514 loans.
Evident early on was the male-dominated field into which she was entering. But that, too, was no obstacle to DiBiase. "I just felt as women we tend to be more hand holders; we tend to be more nurturing, so I used those traits and characteristics I have as a woman that actually helped me in my career. Because some people need extra hand-holding."
What with inflationary pressure and the foregone conclusion of higher interest rates this year, the mortgage landscape is entering into uncharted territory. In spite of such a mercurial climate, DiBiase is undaunted.
"It's all about how you present it to people, showing the positive light," she said. "I always remind people that my first interest rate – when I bought my first house – was 7.5%. We're still half of that. We're a little spoiled with how long rates have stayed so low. It was something I thought would go up before now, to be honest. I just prepare people. I think that helps as well."
In terms of advice she'd give a young person entering the business, DiBiase put a premium on focusing on the intangible rewards of such a career rather than focusing on financial gain.
"If it's something you want to do because you enjoy helping people and enjoy the home process, do it for those reasons," she said. "I think the people coming into it like 'I'm gonna make so much money' probably would burn out quicker. If you enjoy the home-buying process and you love helping people, I think you'll be successful."
Clearly, DiBiase walks the walk, and it took nothing short of a pandemic to temporarily slow her confident gait.
"My favorite part, prior to COVID, was always the closing. I used to go to all my closings," she said. "I would spend days driving across the entire state of Maine because I wouldn't miss a closing. Just seeing people and how excited they were when they were handed the keys – I literally lived for those moments."