Here's how to weather the economic downturn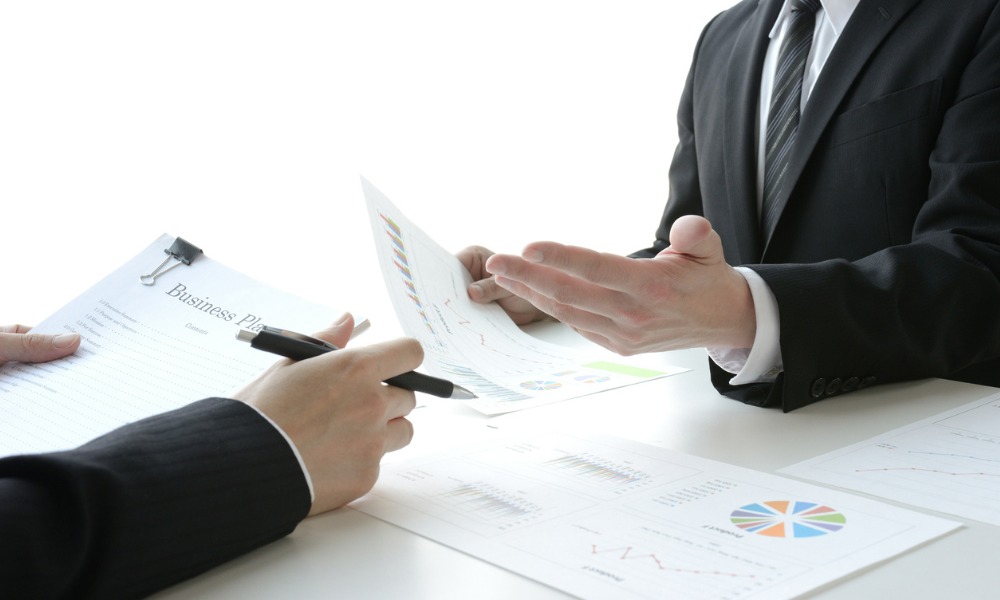 To weather the economic downturn spurred by rising interest rates, mortgage firms should place a premium on conveying stability while maintaining, and heightening, personal relationships.
That's the advice from Tom Ahles, co-founder at Minnesota-based Edge Home Financing. Mortgage Professional America caught up with Ahles during the recent "Hall of AIME" event in Miami last month.
"We've been waiting for that environment," Ahles said of the current landscape of shrinking originations and rising interest rates. "To me, it's still all about relationships."
Social media figures prominently in Ahles' efforts to strengthen ties with his clients, he told MPA. It's one of the tools he uses to maintain relationships with customers.
"My own value system, I really want the best for the client," he said. "If, for some reason, somebody is doing it better or cheaper, I'll encourage them to take that offer. It doesn't happen though. When we're dealing in a wholesale channel, it's the same reason to where if you try to buy toilet paper at Costco, it's cheaper than what it is at Lunds & Byerlys in Minnesota or the places that are spending all the money," he said, referencing the 28-store upscale supermarket chain that operates in his home state. "They [the clients] have to realize that the money that's being spent is being recouped, and they're the ones that are paying for it."
Big firms with hefty ad budgets may be able to create expensive commercials with high production values, but Ahles said it's all about personal relationships at the end of the day.
Read more: Brokers tout success of major event
"The biggest way to combat that is having a personal relationship," he said. "It becomes tough as you grow," he added, mentioning he worked with more than 430 clients last year. "It's a little tough to stay in front of all of them. But we have the tools and technology even as a smaller business now that's the same as what they're using. The only difference is that I'm not spending a billion dollars on commercials.
"Yet at the same time, I've been sending quarterly check-ups. I've been giving them access; they know where their home value is because I have a tool that's letting them know and keep informed. And they trust me enough to know that I'm not going to put them into something just to make a commission. Most of the clients I have I really try to connect with on a personal level. Whether that's being friends with them on social media, sending them a birthday card, and if I do see something on social media that they had a kid, well then I'm going to send them a baby blanket."
Particularly in these times of uncertainty in the industry, conveying stability is key, Ahles added. He suggested that firms address "pain points" in their own makeup to ensure a good image with clients and potential clientele.
"If you're bouncing from job to job to job and we're talking about building personal relationships, well I may question my personal relationship with you," he said. "If you're good at what you're doing, why are you switching so much? To me, it's the same thing for originators. Especially the top 1% of originators, they've been with their companies 15, 20 years. Let's get past the point of 'I'm going to make more money.' It's time now when you're watching originations shrink to really look at those pain points and identify a road map to get to and alleviate those pain points."
Read next: Mortgage mantra: it's not doom and gloom
The same methodical approach needs to be taken when recruiting, he said. The husband-and-wife shop only had three people at its inception in 2011, and has grown "organically" since, Ahles said.
"We've grown it organically based off of really trying to help somebody else we knew by saying 'here's how we're doing things, if you're interested, we'd like to have you part of our team' and allowing them to kind of operate as their entrepreneur but with us operating on the back end handling it almost like a franchisor," he said. "Our model is different than some of the other models. We have a model that really goes after entrepreneurs, people who really know how to run their business without me telling them what they should be spending their money on. I'm not going to tell them they need to be paying me for an office or they need to have all these tools. Maybe somebody doesn't need all those tools. We allow them to make their decisions based on the money generated on how they want to run their business."