He doggedly pursued a mortgage career after losing it all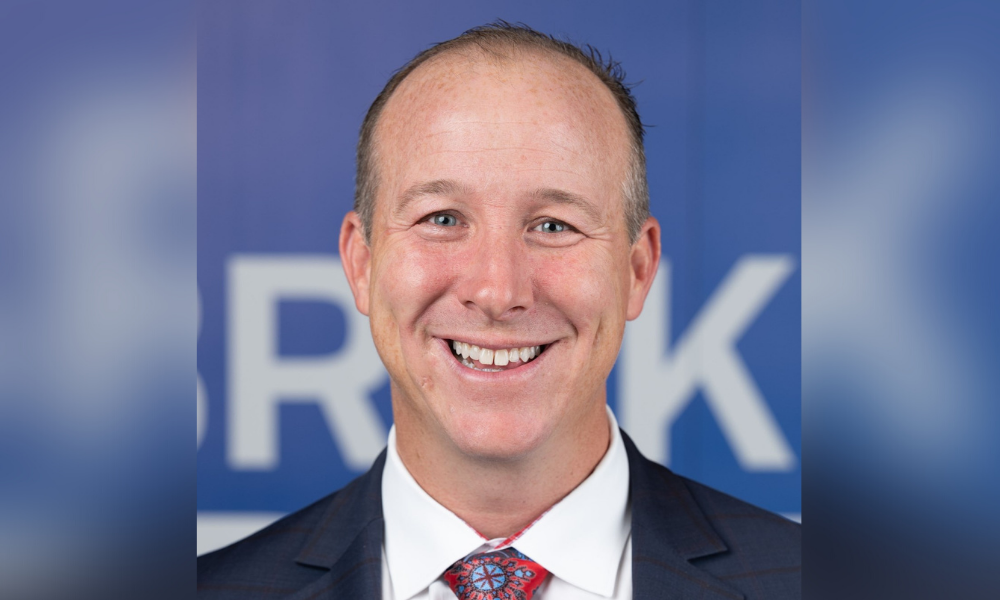 Seasoned broker Tom Ahles (pictured) endured the Great Recession of the early 2000s, succumbed to business closure as a result of the tanking economy, and yet opted to return to the industry that caused so much pain and financial hardship.
That's what one would call a leap of faith.
Yet like others who experienced the subprime mortgage meltdown firsthand, Ahles emerged knowing what type of broker he wanted to be in his second try. He wouldn't settle for anything less, he told Mortgage Professional America during a telephone interview.
He started in the brokerage industry in 2001 after working in the entertainment and restaurant industry, he told MPA. By that point, he was becoming weary of staying at hotels as regional manager for a national nightclub chain. Yet it was also during this time that he had an epiphany.
"I noticed a lot of the people I was entertaining were spending money entertaining their guests who seemed really happy," he recalled. "They were all in the real estate/mortgage sphere. That kind of piqued my interest, and I dug in and found out more information, found out what it took to be able to originate loans.
That same year, he joined his first mortgage brokerage firm before opening his own company some two years later. "Primarily, I was just trying to create transactions and not relationships," he recalled, as if presaging a cautionary tale of his own making. Mailers abounded, he said, and leads were aggressively pursued.
Read more: Women's History Month: AIME for the top
And then 2008 came, sending it all crashing down. "My company went out of business," he said. "There was just no funding for mortgages."
Somehow, he envisioned a better future for the industry even while in the doldrums. What's more, he had a better strategy in mind were he given the opportunity at a second chance: "I decided if I was going to do it, I needed to have the business relationship-based and purchase-driven."
He saw activity occurring even during the darkest days of recession, figuring there would be better days ahead. "Even when the market collapsed last time and prices fell at the 40%, 50% mark, there were people still buying houses at the 40%, 50% mark of what they were appraised for year-after. It was the lowest point in my career, and people were still buying houses."
It was a period for reflection: "I like being a loan officer," he said in recalling his recession-fueled musings. "I like providing solutions for people for financing needs. At the end of the day, we're in the business of selling money. And I wanted to make sure I was aligned with a company that was going to allow me to not only create the best customer experience, but also where I didn't need to be a salesman but an educator."
Like a phoenix rising from the ashes, Ahles now serves as vice president of Edge Home Finance Corp. Founded in 2011, the company employs 450 – 400 of whom are originators. The company posted $2.9 billion in volume last year across 8,160 units.
Read next: Hall of AIME touted as success
His personal contributions speak to the success of Ahles2.0. Personally, he posted $121 million in volume across 374 units. With palpable pride, he noted he has led in production since the company was launched.
That's what you call a comeback.
"Really, I try to work on becoming the best educator that I can be and try to strengthen those local relations in the Minneapolis-St. Paul area by providing value different from what my competitors are doing," he said. "That means working on the weekends, answering the phone, and making sure my name and personal reputation was something I could always take with me – especially on the broker side."
After his wild ride along the mercurial mortgage landscape – and his success amid contemporary challenges marked by ever-rising rates and a shrunken housing stock – Ahles could accurately make claims of pulling himself up from his own bootstraps. And yet, he gives credit where credit is due in terms of receiving a helping hand along the way.
One of those he credits with invaluable aid is the Association of Independent Mortgage Experts (AIME), of which he's a member.
"Prior to AIME's creation, brokers in general felt like we were out on an island," he said. "We didn't really have any support. We didn't even know who else was in our own channel as far as who to communicate with, who to ask for help, who to share ideas with. There was nobody really advocating for mortgage brokers. There were a lot of things that happened in 2008 that were blamed on mortgage brokers. AIME has really helped me personally. There are many different things they do to support us, from emerging products to technology and tools to escalation – to where if we have a problem with a specific lender, as an association they will step in and help us."
Now, no mortgage broker is an island, he added: "They help a lot of brokers grow. What they've done, in my opinion, is take independent mortgage brokers and bring us all together. We're all at the same table now to where not only can we collaborate on ideas and best practices, but also ensure we're doing everything not only legally and ethically, but also advocating to make sure that things that are not on a level playing field they're there to advocates for us as well."