Happy hour-style networking events yield much-needed collegiality amid tougher times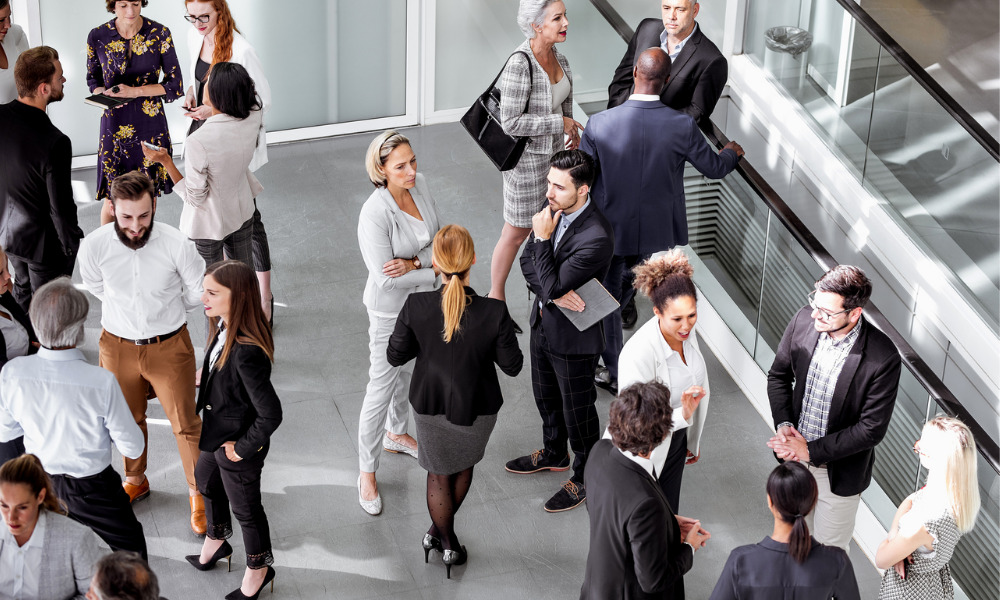 Brokers recently gathered for AIME on Tour in Anaheim, Calif., one in a series of happy hour networking events to connect Association of Independent Mortgage Experts (AIME) independent mortgage brokers and wholesale mortgage professionals. Mortgage Professional America interviewed some attendees to gauge their mood amid a high-rate environment that has yielded added challenges to the industry.
You would never know there was turmoil, given the optimism of those gathered. The event was staged at Unsung Brewery, yet the insights gathered represented sober analysis from those who have weathered past storms.
Fredo Rivera of San Diego, Calif.-based Rivera Dream Team lost it all in the Great Recession 15 years ago. Chastened from the ordeal, he said he's learned from the lessons of the past. "I actually got back to mortgages in 2017, and was a real estate broker just to bridge the gap," the broker said.
In advising people on how to navigate along a landscape with higher interest rates, he freely lends himself as cautionary tale: "The first thing I would do is make moves now, meaning that I waited too long, thinking the market would correct itself. I was washed out in 2008. I literally lost everything – it was brutal for me."
Amid current challenges, it was the stillness of the pandemic that helped him accelerate, he noted. "Right size your business," he advised. "Look at your expenses, what you're using and not using, your relationships. Second, double down on your relationships. I would look at my outflow, my structure, technology and my relationships and really hone that in and really power through whatever we go through.
Read more: Hall of AIME touted as success
His association with AIME has helped him achieve structure as well, he added: "They took me from a mercenary-type mentality to a service-type mentality," he said. The group's mission of growing the broker channel for everyone's benefit resonated powerfully with him, he suggested. "It really changed my mind about the way I operated," he said, "I was very me-centric."
Rich Lane, a broker with United American Mortgage, has seen it all across 20 years in the business. He also dispensed advice to those who have not experienced an industry downturn before.
He's become something of an expert video content producer after about five years of trial and error watching tutorials on YouTube. "The first videos were absolutely horrible," he conceded. "They were embarrassing." But he was able to up his game – particularly during the doldrums of the pandemic – and now is able to provide content as part of his marketing. He recalled how he and a colleague found a closed country club in which to film and edit in exchange for dinner and wine purchases. "We started going there every Wednesday night and staying there until midnight editing." Through YouTube tutorials, he learned how to add music to video, edit, use stock footage and other videoing vagaries.
He offered advice as the industry experiences the double whammy of inflation and higher rates: "Right now, it's the time to be focusing on your systems, CRMs, triggers. Two years ago, I didn't have time for that, so the focus is on that now. It's all about your database, it's all about making phone calls. I don't think we pick up the phone enough. I think we're lazy – we email, we text. The phone is where business is done. We knew this was coming, and this is our time. We knew in the direct lending arena that margins would get compressed."
Read next: CEO reignites AIME
And that whole "brokers are better" slogan? It's the truth, he said, and it's a message that should be promoted: "It's not just a myth. The data is out there that supports when you use a broker on a loan, your net savings as an end consumer is right about $8.000. I don't know what your financial situation is, but $8,000 is a pretty good pop. It's like a KTM dirt bike."
He also credited AIME with providing him with benefits. "It's really the relationships with lenders and other brokers," he said. "I've gotten referrals from all over the country," he added, and noted how he is able to consult with peers via the group's Facebook page as well. "I've met many wonderful people. I have many friends inside this group that I didn't know five years ago. I've literally been on vacation with a few of them – it's nuts! I've been a part of other trade associations, and they're OK. I'm not going to bash any of them, they each serve a purpose. But there's a different je ne sais quoi with this one. It's special."