In helping structure the deal, she helped assuage unimaginable grief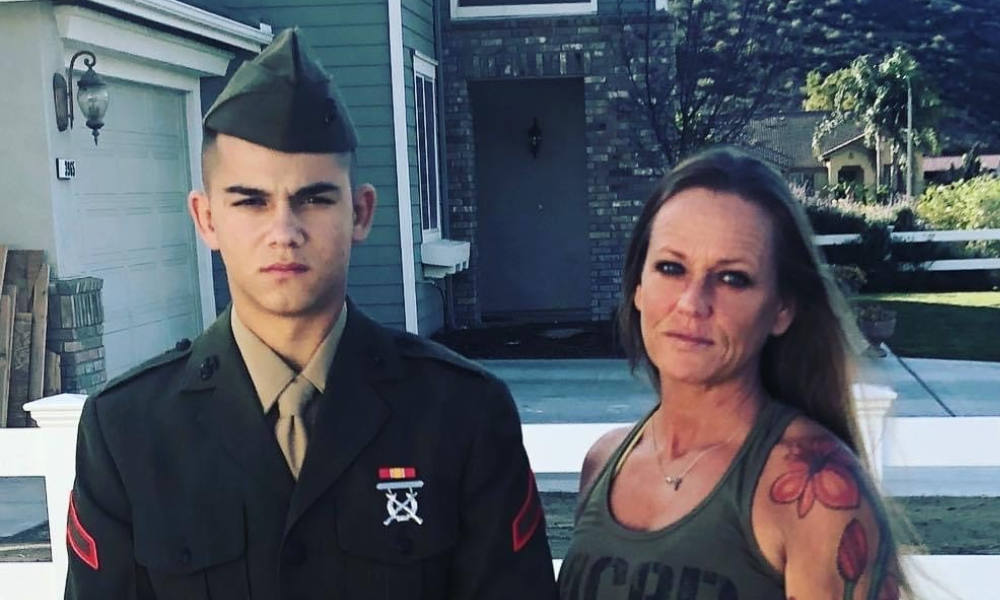 The ability to help people achieve the dream of homeownership is one of the most satisfying aspects of a mortgage broker's work. Sometimes, the role takes on more complex nuances in yielding a transformative transaction with life-changing impact.
Just ask Gina Nichols Schuetta, of Greentree Lending Group in Arizona. In a recent interview with Mortgage Professional America, she was asked to describe her most memorable deal. Without hesitation, she invoked memories of helping her childhood friend, Shana Chappell (pictured top with her son Kareem), find a home.
Chappell's story of grief garnered national coverage last year. Her son, Marine Lance Cpl. Kareem Nikoui, was killed August 2021 in a terror attack in Kabul, Afghanistan, as American forces began their pullout from the troubled region. The 20-year-old was one of 13 service members killed in a suicide bombing outside the Hamid Karzai International Airport.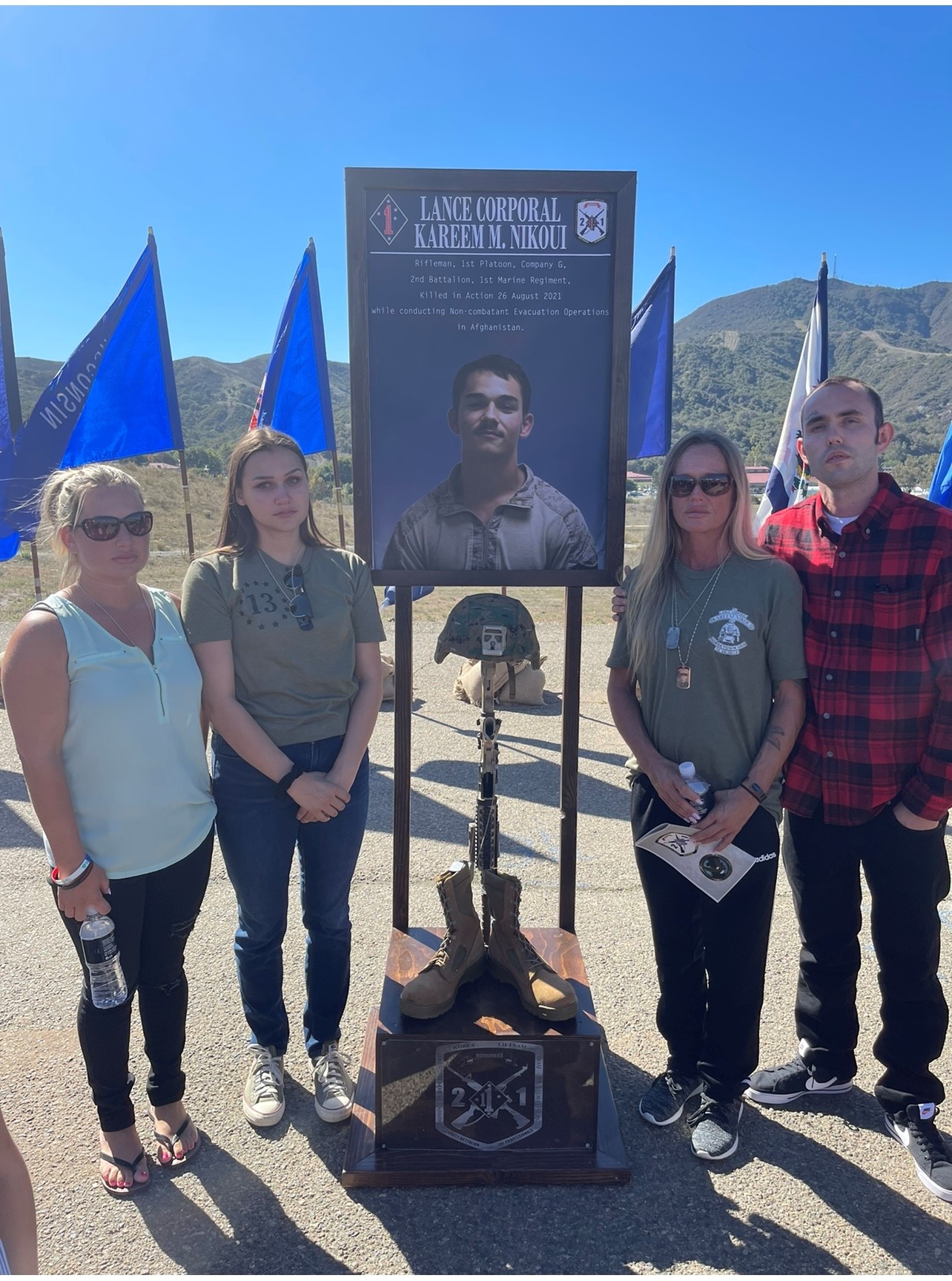 Photo Credit: Shana Chappell
Tragedy cruelly strikes again
The pain of losing a child is unimaginable, yet tragedy would visit Chappell again. As the first-year anniversary of his death loomed, older brother Dakota Halverson (pictured below with Kareem) – Chappell's first son – grew increasingly despondent over the death of his sibling. Unable to negotiate his grief, the 28-year-old took his own life near the park where both played as boys, across the street from a memorial built for the fallen Marine.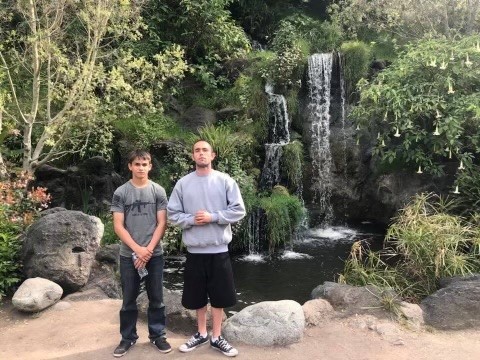 Photo Credit: Shana Chappell
"Shana is one of my dearest friends," Schuetta said. "I don't remember never knowing Shana; our families were friends. I had gone to see her, and she was not in a good place."
Nikoui had named his mother the beneficiary of his life insurance policy, and Chappell recalled that he had always longed for her to have her own house. "She went into escrow the week after Thanksgiving and after two weeks, we were ready to close," Schuetta said.
But the broker acknowledged she was initially hesitant to do the deal. "I cried and didn't want to do the loan," she said. "I didn't want to profit from it. I told her I'd tell her VA guy how to do the loan," she said, referring to the US Department of Veterans Affairs. "I just didn't want to profit from it."
But her friend insisted she be her broker: "Shana called me and said, 'you need to step in.'" Schuetta credited United Wholesale Mortgage for being able to provide an array of financial products from which to choose that fit Chappell's needs.
During an interview with MPA, Chappell recalled what can only be described as a premonition from her fallen Marine son. "Before Kareem deployed, one day he and I had been through the drive-through dairy and I bought a lottery ticket," she recalled. "And he said, 'why are you wasting your money buying lottery tickets?' and I said I would like to win the lottery and have money to buy my own house."
Kareem had long voiced his hopes she would achieve homeownership and extricate herself from a bad relationship at the same time. "He said 'you don't have to worry about that because I left you my life insurance policy," she recalled him saying during their errand to the store. " 'So, if something were to happen to me, you could leave dad and have your own house.' I told him I'd rather have you alive than have a life insurance policy. Nothing's going to happen to you, so I need to win the lottery."
Fate would tragically alter those plans. Even in the throes of her grief, Chappell gradually became emboldened to honor her son's wishes. She ended up using the life insurance proceeds toward a down payment on a home, with assistance from Schuetta in structuring the deal.
Finding a place to call home
Chappell recalled seeing multiple properties with her real estate agent, and vividly remembered the moment she found a place to call home. She described it as a cozy, 1,800-square-foot home with three bedrooms and a loft – just the right size as her remaining three children have already left the nest. She liked that she would have guest rooms for them when they visited, and the loft has since been turned into a space filled with remembrances of her two lost sons – "…a memory room I can sit in," she said.
Other signs alerted her that it was the place for her. The song "Brother" by the band Needtobreathe wafted from a CD player the tenants were playing while showing their home – a favorite of Kareem's popular among US Marines service members. She recalled some of the lyrics:
Brother, let me be your shelter
Never leave you all alone
I can be the one you call
When you're low
Brother, let me be your fortress
When the night winds are driving on
Be the one to light the way
Bring you home
She then spotted a folded flag in the home. "It reminded me of the day they handed me the folded flag from Kareem's casket," she said. "The house felt good, and there were just so many signs. I told the realtor: This is the house for me."
The Gold Star mom expressed gratitude for Schuetta's assistance in finding her home. "Gina set up everything for us," Chappell said. "She worked out a mortgage we could afford. Everything she did was just amazing for us. I'm really grateful to her. I was able to get away from a situation I was in, and in a house like my son wanted me to do."
Then again, that's how her mortgage broker has been the whole time she's known her: "I don't think she made money off this deal," Chappell said. "That's how Gina is. She is a person who likes to help people and expects nothing in return. She's always been that way, even when we were little girls."
In a separate interview about her career in general, Schuetta described the intangible reward of her work. "I think there's a certain amount of satisfaction when you get someone who's despairing or doesn't know how to do it," she said of some of her clients yearning for homeownership. "I always have the one-liner of 'please don't hesitate to ask questions – it's my job'."
She may modestly view it as just her job. Yet when it comes to the art of friendship, it's clear she's achieved mastery.
Want to make your inbox flourish with mortgage-focused news content? Get exclusive interviews, breaking news, industry events in your inbox, and always be the first to know by subscribing to our FREE daily newsletter.