User experience rules, founder tells MPA in detailing changes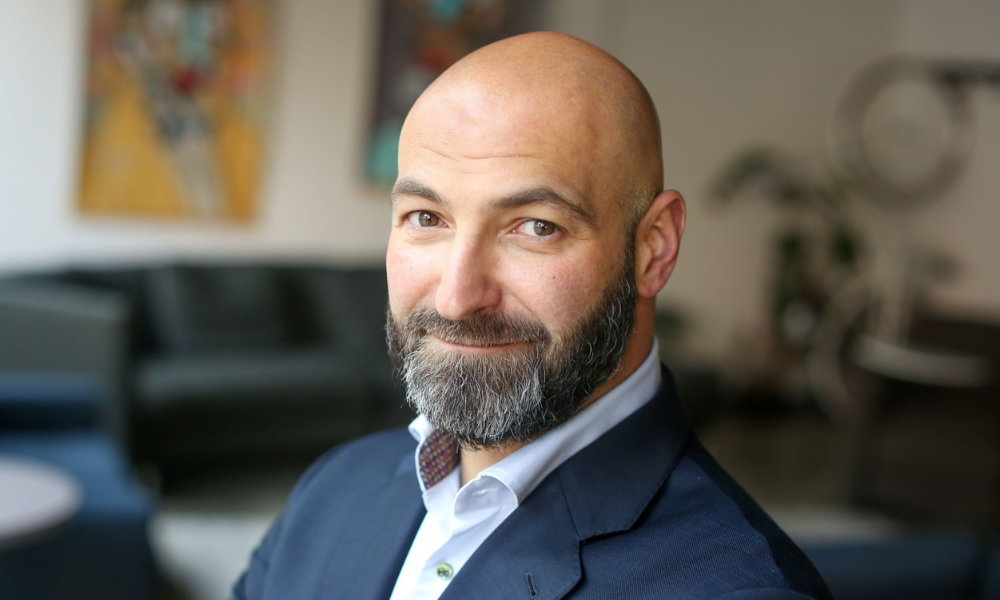 The recent rebranding of fintech company LenderClose to Coviance reflects the rapidly changing borrowing landscape where speed is at a premium.
That's the gist of a conversation Mortgage Professional America recently had with company founder Omar Jordan (pictured). He detailed how he founded the company from the proverbial basement of his home, with the aid of a single part-time developer. Today, the company has 75 employees assisting more than 425 CUs and community banks nationwide on its platform, with a tremendous track record of 1,117% three-year growth. In 2022, nearly $8 billion in home equity lending transaction volume was processed utilizing Coviance's technology, company officials said.
A corporate metamorphoses across time
Initially, the firm was focused on helping lenders navigate around compliance issues. Today, that's still one of its offerings, but the growing demand for speed in a faster-paced environment has spurred a company metamorphosis, Jordan suggested.
"Our business plan has never changed," Jordan said. He described the level of nuance his firm takes with each client: "When we engage with a bank or credit union, we ask them for their playbook," he told MPA. "We custom-configure our automation engine to really mimic that process. In some cases, we go in as advisors and coach them through. Most banks and credit unions need three things: Efficiency, speed and borrower experience. That encompasses everything we do. No matter what business outcome they desire, we're able to offer a solution."
"Our technology is far more enhanced and robust than it was when I first started the company," he told MPA. "That opportunity I saw initially is bringing some of those industry suppliers that can allow them to function at a compliance level."
Once set up, clients' technology needs to be increased exponentially: "We shifted our mindset more to automation," he said. "We started to focus on what our mission statement was and really the entire user experience, not just the borrower but the back-end officers – your loan officers, your processors, your underwriters – and taking the borrower experience with this experience and somehow through technology and an amazing UI (user interface) integrate those two together to simplify the process."
The upshot: "We discovered it allows credit unions, community banks, to scale their volume without having to scale their staff because they're leveraging automation from the beginning until the end."
In addition to the rebranding, Coviance announced it has amped up its proprietary technology, Home Equity Express™ (HEx), which automates the home equity loan process through configurable workflows with data-driven decisioning intelligence giving borrowers and lenders the speed and efficiency to go from clear-to-close in hours. The cloud-based platform uses real-time data, best-in-class vendors with pre-built integrations, and intelligent communications that deliver a fluid, elevated experience.
What does the new company name mean?
It's hard to describe the technological alchemy at play in such a fast-changing landscape. Similarly, it's difficult to describe the company's mission in a single word, so Jordan decided to create a new one.
Enter Coviance (pronounced koh-vuy-ence) the new name for the company launched as LenderClose in 2015. The first part, "co," alludes to collaboration, Jordan said. "The spirit of doing things together and it speaks to how we build technology and partner with our customers – credit unions, community banks – hear them out and find out what business problems they're trying to solve."
The rest of the new name is straightforward, with the "via" part invoking a path forward while the "ance" side references all the essential achievements helping customers with such things as finance, performance, compliance, etc., Jordan explained.
The term Coviance is meant to refer to the company's new emphasis on making the home equity lending process simpler, faster and more scalable through its cloud-based platform. Now, the company is focused on being known as a technology partner providing process automation powered by data-driven decisioning intelligence, Jordan said. He noted the emphasis enables credit unions and community banks not only the ability to deliver an enhanced borrowing experience but to go from clear-to-close in hours versus weeks