Platform automates financial analysis, decision making for underwriting and more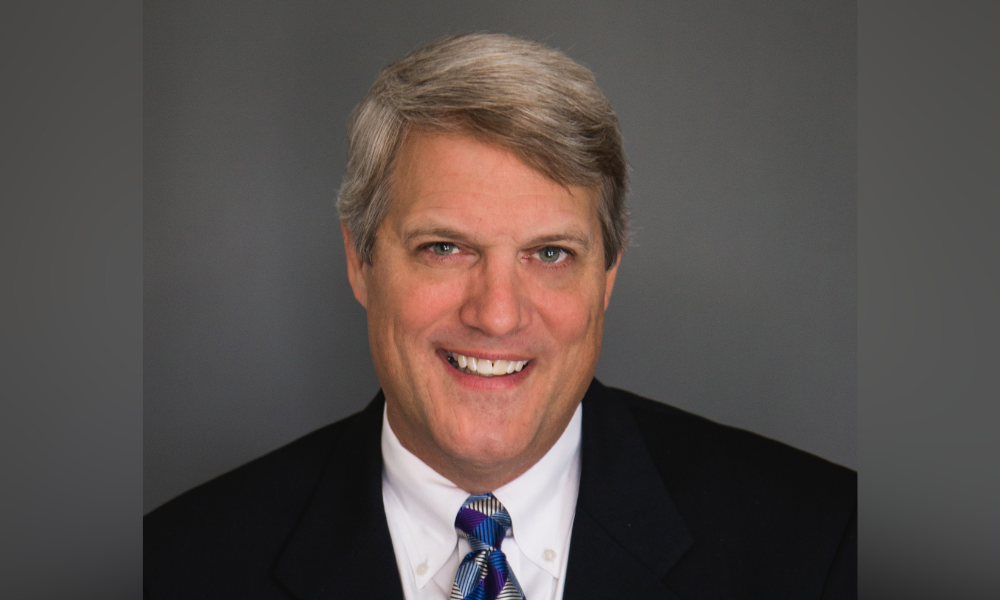 VeriFast's process automation technology is an "elixir" for the mortgage industry regardless of whether the market is up or down, according to the company's new chief revenue officer. It has a role to play, he said, in good times or bad.
"I've been an advocate and an evangelist of technology in general. It is an elixir in any mortgage cycle because it implicitly automates processes and drives costs down," said Rob Strickland. "My goal is always to try and evangelize what it can do."
VeriFast is hoping to do a lot more of that in the mortgage industry these days. The Toronto and Ridgewood, N.J.-based startup raised a $3.5 million seed financing at the end of September designed to accelerate expansion into the mortgage vertical of its AI-fueled Verification-as-a-Service platform. The technology automates financial analysis and decision making for tenant screening, mortgage underwriting and other financial verticals. M3 Financial Group led the round with real estate investor and HGTV star Scott McGillivray. Michael Sarracini of Keyspire and "Millionaire Mom" investor Susan White Livermore also participated.
Read more: Open banking – how its use is growing in the US
VeriFast is about two and a half years old and employs about 20 people and growing. Plans call for using the funding, in part, to continue growing its platform and expand hiring in key areas.
The funding comes as the company's co-founder Tim Ray said mortgage lenders are increasingly using its technology to digitize and streamline their pre-approval and underwriting processes.
Medium-sized lenders are the target client environment, but lenders, bankers, brokers and agents are also potential customers, Strickland said.
Open banking
VeriFast's technology is designed with open banking in mind. Open banking is the notion that banks have opened up their APIs securely to their customers so that they can control their outcomes, by offering their financial payroll or digital ID data to get services they want.
Open banking has another broader goal.
"The second part of open APIs is the broader global concept of consumers being able to take control of their destiny," Strickland said.
With this in mind, the company's platform provides customers a single-source configurable API that lets them seamlessly integrate biometric identify verification, banking data, payroll insights and tax transcript data to their existing process flows.
Specifically, that API helps the platform analyze consumer financial health via their digital banking data, using advanced artificial intelligence, to verify their identity, income, assets, employment, past rent and mortgage payments, bill payments, and the ability to pay, among other data points. The process goes well beyond traditional credit checks, the company said.
In total, VeriFast's platform automates the end-to-end verification process in minutes, versus the hours older systems have taken, according to the company.
"We work with consumers to ingest their data, so [the platform] is user friendly. Then we use AI to categorize that data quickly and accurately into usable metrics and reporting," Strickland said. "We deliver it with an API or in our out-of-the-box reports."
Talking and the sandbox
The first thing VeriFast does when integrating with clients is to talk to them about their process, diagramming their process flow. Next comes a joint look at APIs on both sides and then the company and its client develop an implementation roadmap.
Another crucial step, Strickland said, is to get all parties together and determine what the criteria for success will be. "All parties" includes VeriFast and its clients' teams, as well as IT professionals from any third-party technology operation the client uses.
Next, company and client "draw up a project plan, commit to timelines, and understand the dependencies" and then create a virtual "sandbox," or neutral virtual space through which both sides can work out technical details
VeriFast does this using the "Agile" method, which is a quick implementation of technology features requested by the client.
Things move ahead steadily after that.
"We agree on the success criteria [and then] clients sign off that they are ready for a phase one test, pilot or actual production," Strickland said.
Read next: Automation is the key to having a diverse business
When ready for the production stage, VeriFast gets final feedback. Once everyone supports moving ahead, it designs the final integration, which is launched and shown to clients with a focus on achieving the planned outcomes.
The integration time can vary depending on how complex it is, Strickland said.
"We have banks taking our reports out of the box [ready] to go in 30 days, and then phase one and we do an API integration in another 30 days," Strickland said. "It depends on the resources available from all of those parties."