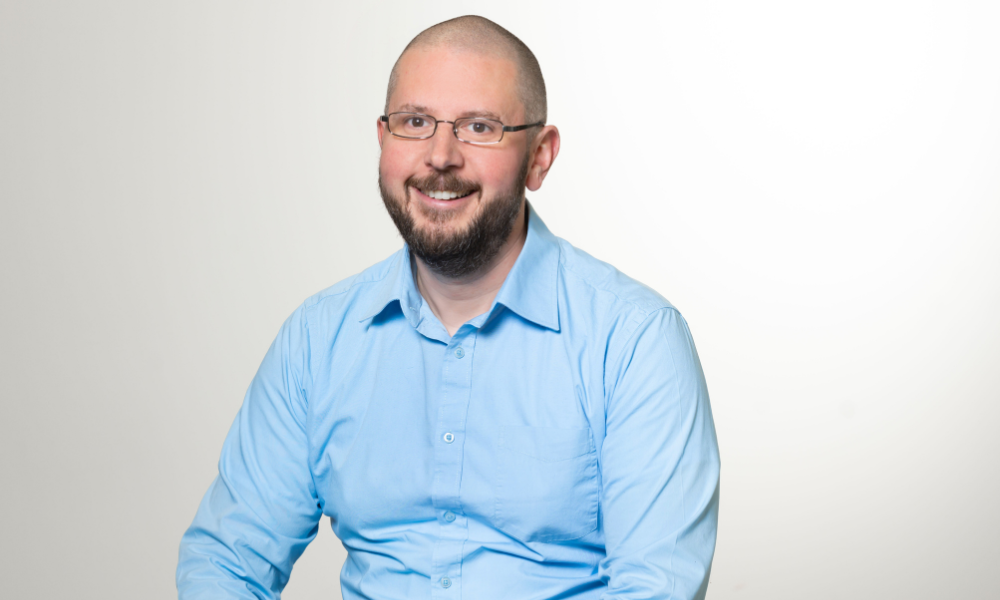 Mike Spotten, Sales Boomerang's main technology executive, has plenty to say about an ongoing product integration between his company and Mortgage Coach. He's helping to implement the details after they were first announced in January, along with an investment in both companies from LLR Partners.
"We are working right now to take our solution and their solution and make it a combined solution for the industry," said Spotten (pictured), Sales Boomerang's vice president of product. "It's something that the entire company is really excited about and we're already gotten a lot of really good buzz from our lenders about the opportunities that are ahead."
A beneficial partnership
Sales Boomerang provides automated borrower intelligence and retention software for lenders, and Mortgage Coach is a borrower conversion platform that helps educate borrowers with interactive presentations that model home loan performance over time. (Both companies are maintaining their existing brands and teams.)
At the time of the announcement, Sales Boomerang CEO Alex Kutsishin said the linkup and mutual investor would help both companies provide lenders an edge "as the industry shifts to automated origination processes." Similarly, Mortgage Coach CEO Dave Savage noted that both companies would be able to scale more rapidly due to their "enhanced data partnership."
Read more: Sales Boomerang specializes in missed opportunities
The milestone is a significant one for Sales Boomerang, a Maryland-based company that closed its $80 million Series A financing in January 2022 and is now revenue positive. Sales Boomerang, which launched in 2017, currently employs more than 100 people. It had been bootstrapped until the company nailed down its first round of funding last year.
Sales Boomerang started its business marketing its products to software lenders, and recently expanded to credit unions and now banks.
Spotten describes the technology as a borrower intelligence program that takes lenders' databases, monitors and informs them when borrowers are ready for their next loan. It evaluates prospects or funded deals done previously and relies on proprietary data to monitor the customers. The system flags, for example, when customers have listed their homes on the market or applied for mortgages.
"We package this information up and send it to the loan officer so [he or she] can… really create a true partnership with that borrower," Spotten explained.
The company's core platform uses a lot of different connections – APIs and SFPT (secure file transfer protocol) to link with its partners and then create algorithms that help spot where borrowers can benefit.
"It's really pulling all of these different pieces of data together, analyzing it and then creating the alerts that are able to trigger," Spotten explained.
At some point, the company expects to apply different forms of artificial intelligence (AI) to the information. For now, it is identified manually and then Sales Boomerang creates rules and a rules engine for proper use of that borrower information.
AI will take things to the next level, Spotten said.
"What we hope to have happen next is for AI to analyze [relevant data] and show us even more insights," Spotten said. "One of the top things that is important to us… is the relevancy of our alerts [and] we want to make sure that every alert that comes over is something that [lenders] can act upon."
Addressing pain points
Spotten focuses on determining what the next best products are for Sales Boomerang to deliver. He works with the leadership team on the full customer experience.
"We work on making sure that our customers feel valued and engaged and then from a product standpoint, [I am] really working with my product team to determine what are the best avenues and what our customers are saying," Spotten said.
Read next: Mortgage Coach expands partnership with NAMMBA
An important part of his job, he said, is talking with customers to learn what they like and don't like, and then using that information to create innovative products and services "based on their pain points."
Spotten joined Sales Boomerang in December 2019, bringing with him close to 15 years of experience in leading user experience design and engineering teams in areas including ad tech, computer gaming and commercial real estate. At Sales Boomerang, he's credited with guiding the expansion of the company's core borrower intelligence platform nationally.
Spotten said his job is challenging in positive ways.
"As rates fluctuate [and] as companies change, we're always analyzing and shifting," Spotten said.
The partnership with Mortgage Coach, he said, is among those positive challenges, as he works to enact the respective visions of both companies' leadership.
"Being able to lay out – 'here are the steps to get from where we are today to where we want to go' – and share that with the leadership teams so they can layer in their strengths into that plan, that is really what I bring to the table," Spotten said.