CEO says deal is deepening mortgage tech processing possibilities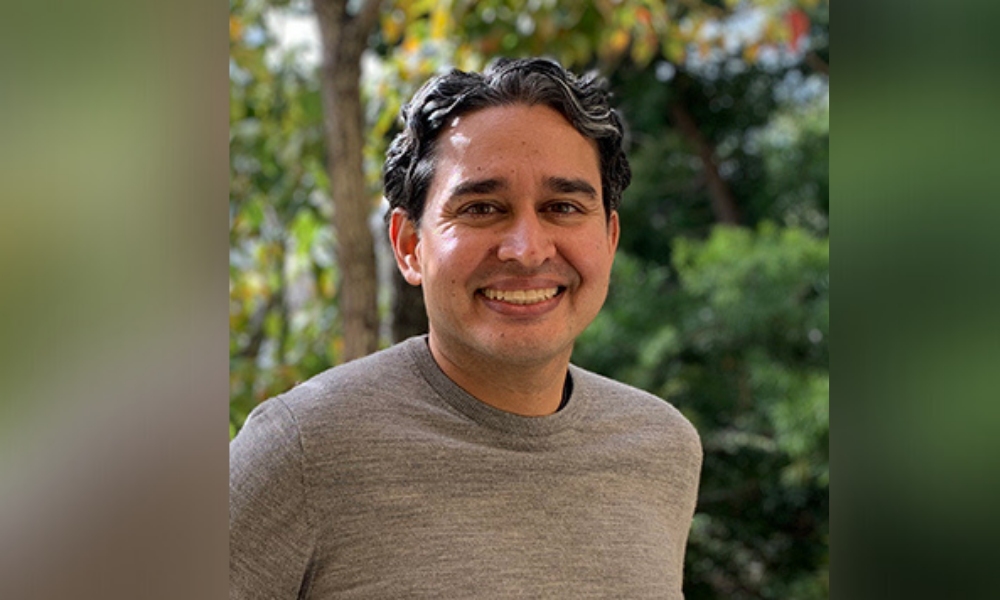 Roostify's strategic partnership with Google Cloud is bearing fruit, just over a year after the San Francisco-based company first announced the relationship.
Roostify, a provider of digital technology for home lending, started marketing its Roostify Beyond product in December. It is a new addition to the company's Roostify Document Intelligence Service, which relies on artificial intelligence and functions via application programming interface, or API.
The company's Google partnership led to the new product launch, as well as the Roostify Document Intelligence Service itself, which debuted in October. Much more will be coming in the months ahead, according to Roostify CEO and co-founder Rajesh Bhat (pictured).
"We're in a long-term relationship where we're continuing to expand the documents that we cover and the confidence level with which we read the documents and extract data out," Bhat said. "Google Cloud has a lot of resources that they can bring to bear on any AI [machine learning] initiative."
Roostify announced in October 2020 that it would work with Google Cloud to apply its artificial intelligence and machine learning capabilities to help lenders process mortgage applications with greater speed and effectiveness. This involved integrating Google's Lending DocAI product into Roostify's digital lending platform.
The Document Intelligence Service helps lenders instantly process and contextualize mortgage-related documents using machine learning -- the first service on its API platform. It relies on machine learning developed with Google Cloud with a focus on instantly processing mortgage documents through document classification, data extraction and data validation.
Read next: Roostify taps former DocuSign exec to lead partner strategy
Roostify Beyond goes further, using RDI when the home lending process starts. Applicants who use the added element get instant feedback when they upload incorrect or illegible documents without having to talk to the lending team directly. It also verifies that data fields satisfy the requirements of a given task.
"It has the potential to be transformative," Bhat said. "Ultimately we're not just automating certain tasks in the process. We're eliminating tasks in the process and it has the potential to significantly cut down the time it takes."
Mortgages take between 30 and 45 days to process today, and Bhat said his technology can ultimately make that process significantly quicker. Google Cloud is a key partner in making that happen, he noted.
"Ultimately, the reason we went to Google to partner on this is that the industry has, for a long time, [been] looking at OCR [optical character recognition, [but] what we're focused on is machine reading, continuous integration [and] continuous improvement of a model," Bhat said.
"If someone provides an asset, even from a small bank, that's very small. We should be able to see it and then the next time we see that document be able to read it better."
Read next: Roostify's new CFO brings B2B SaaS experience
The Google Cloud partnership enables and accelerates this, he said, allowing for more automation in processing of the loan. That, in turn, helps bank clients better understand how the process affects time and quality of the loan, as well as the overall customer experience – enabling the building and adjusting of mortgage models for maximum benefit over time.
"That's a massive and important opportunity," Bhat said.
Growth plans
Roostify, which launched in 2012, has raised roughly $65 million to date through three rounds of financing, including a $32 million Series C round in January 2021 led by Ten Coves Capital.
Investors include JP Morgan Chase and Santander Bank, the latter of which announced in September 2020 that it would work with Roostify on its digital home lending platform EZ Apply. Financial services company USAA is also an investor, as well as other venture capital and growth equity firms.
About 150 people work for Roostify at this point. While it is based in San Francisco, the company is primarily remote at present thanks to the ongoing COVID-19 pandemic, though it is building out a second office in Austin, Texas.
Roostify has 35 customers deploying its technology/offerings across more than 250 financial institutions, Bhat said.
While the company is not yet profitable, Bhat said Roostify is on a good growth trajectory.
"We are fairly capital efficient and so we… support a strategy where we optimize for profitability," Bhat said. "We are optimizing for growth. We think there's a massive opportunity in the marketplace to deliver and expand rapidly on the capabilities that we build out and are continuing to build."