Mortgage data ledger envisioned after growth capital raise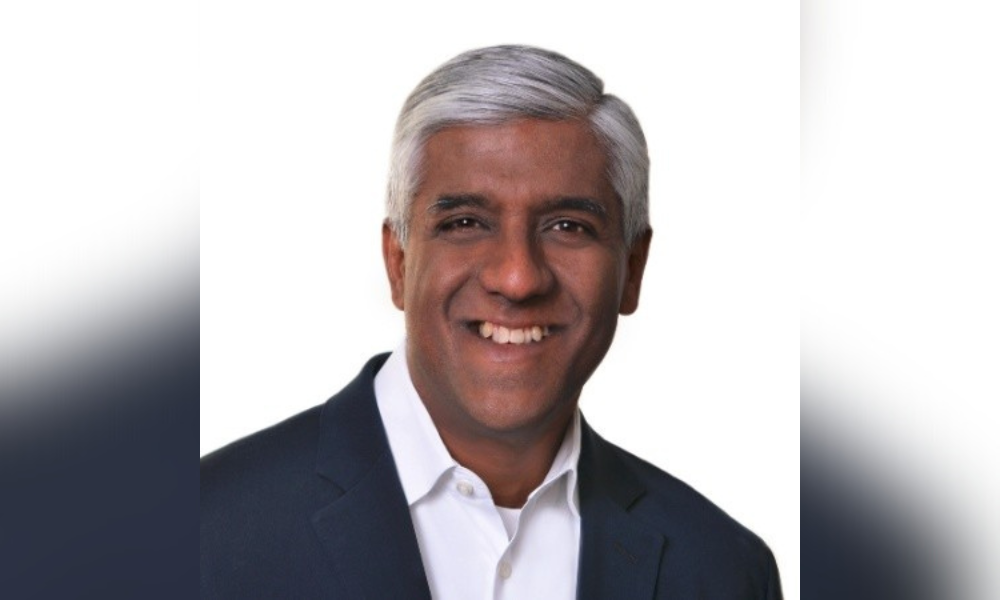 Mortgage fintech company RiskSpan is in the process of raising new growth capital that will help expand its signature platform.
"We want to expand our mortgage loan offering to create what we call a mortgage data ledger utility, which will be industry-ready for hosting mortgage data and documents for loans," explained Suhrud Dagli (pictured), RiskSpan's co-founder and head of technology.
Growth capital contributions would also be invested in marketing and sales, he said.
RiskSpan is a fintech that's been around since before "fintech" was commonly used. The company launched in 2001 as a consulting services-related company. Reinvention came in 2017 with the launch of a SaaS cloud-based platform. The company describes itself today as a data analytics company that manages loan-level and security data for investment portfolios, and then it uses the data to help clients analyze pricing and risk-related activity in their investment portfolios.
Read more: RiskSpan, Verisk collaborate on first-of-its-kind climate risk tool
Clients include mortgage servicers and mortgage originators, as well as investors who buy mortgage loans such as insurance companies, asset managers and hedge funds.
"What our system does is help them manage all the loan-level data and then continuous monthly updates of that data [in their portfolios] for the purpose of separating… any credit and payment related activity," Dagli explained. "Our model allows them to forecast expected credit [or] payment-related activity in the index portfolio of loans they are either servicing or have bought as an investment."
RiskSpan employs approximately 105 people, is profitable, and has relied only on private investors up to this point, Dagli explained.
"What they do is take all profits and invest it back into R&D," he added.
Cloud matters
RiskSpan's core technology is cloud based and on-demand. Analytics is crucial to the platform's success, Dagli said, because it works in conjunction with large amounts of loan data that lets users run forecasting analyses across thousands of simulations on this large data set.
The analyses themselves do not use machine learning, but the data capture, model calibration and ongoing error tracking of the model rely on it. The models themselves are transparent and built within the statistical framework developed during this process, Dagli explained.
The platform distributes two types of computation. One involves a large-scale analysis of data, relying in part on 100 million loans in RiskSpan's data sets that go back to 20 years of performance history. Clients do the analysis on the platform, on demand, with results in a matter of seconds. The second piece involves RiskSpan providing the analytics and models that lets it run the analysis end-to-end, though clients can plug in their own analytics.
Select integration
RiskSpan integrates its technology with clients who use mortgage services to manage their loans, or the servicers themselves.
Step one would involve a process Dagli describes as normalization on mapping of data.
"This is where we use machine learning, where we can take clients' loan data files and then map them onto any single normalized format," Dagli said. "Clients can do that via our user interfaces or sometimes they use our resources to do that.
Next, there is a setting up of feeds of IT services via secure file transfer protocol, which completes the intake of data into RiskSpan's platform.
Dagli described the last step as relatively incremental.
Read next: RiskSpan fills in 2 seats on advisory board with mortgage vets
"The data coming out of the platform is then provided again, in the form of data feeds, or purpose-built data feeds for the accounting… and financial reporting" systems, Dagli said.
According to Dagli, the data integration itself probably takes about three to four weeks. Testing can take an additional two weeks or so, with a focus on validating the analytics that come out of the system.
The company makes money based on a subscription model, where clients pay quarterly for different modules.
Standout
While competitors are out there who do work in the data space and the analytic space for mortgage, Dagli said that RiskSpan stands out because it combines both.
"It's… having access to real time data and having access to real time analytics, which are estimated using the latest available datasets," Dagli noted.
Those elements, combined with the company's embrace of the cloud and industry experts, make a difference, he said.
"Our entire team comes from the mortgage industry," he said, "either the front end of the mortgage business or the capital markets side of the mortgage business."