It should have "foundation" in place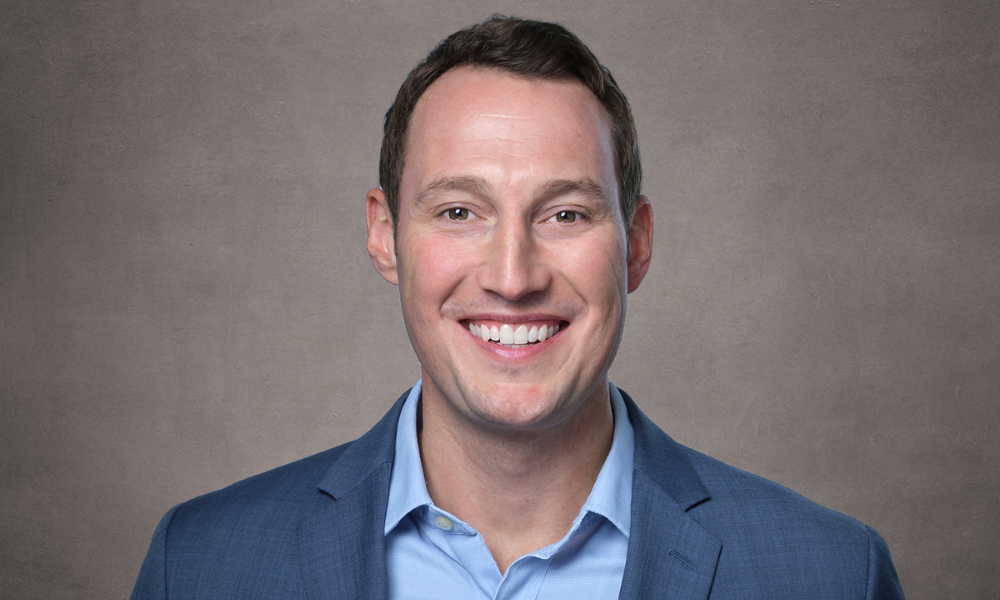 Reali has been nurturing a slow and steady expansion in California since its founding more than five years ago. By the end of 2022, the real estate technology company will start looking outside of the Golden State for the first time as it begins a national expansion.
"By the end of this year we'll have the foundation laid for expansion into other states," said Jason van den Brand (pictured), Reali's chief lending officer. "I can't announce which states yet, but we do have it narrowed down to about three states that we'll target to go into."
News that Reali is gearing up to grow outside of California in 2023 comes after it reached two big milestones in 2021.
Earlier in January, Reali announced it had expanded into the San Diego market with the acquisition of real estate brokerage TXR Homes. That market is now added to Reali's presence in other strategic California regions including San Francisco Bay, Sacramento, Inland Empire, Orange County and Los Angeles County.
Read more: Reali taps chief real estate officer to fuel market expansion
"We have agents all through California and that number is continuing to expand," van den Brand said. "We have really rapid hiring plans from the real estate agent perspective."
In even bigger news, Reali closed $250 million in new venture financing in August, attracting lead investor Zeev Ventures and participation from Akkadian Ventures, Signia Ventures and others. At the time, the company, which has raised a total of $300 million to date, said the funding would underpin a "planned national expansion" though it did not outline a specific timeframe.
The venture cash will also fuel product improvements for the company's Reali Trade-In and Reali Cash Offer services, which are designed to help homeowners remove contingencies from their offers.
Tech not the primary point
Reali is a mortgage lender, a real estate brokerage and an escrow and title operation combined into one. The process is very simple: Reali buys customers' next home with cash, allowing them to move to the new dwelling immediately. Then, the company lists the existing home on the market and sells it, unlocking the equity it has so customers can buy their new home back from Reali.
Reali makes its money when it buys customers' new homes, representing them as a real estate brokerage. It also gains when it sells the old home, again as a real estate brokerage. When a customer buys back the new home from Reali after the old one sells, Reali represents the customer as a lender, during which escrow and title functions and their respective fees also come into play.
The fintech component is subtly woven into the process at various "point of sale" stages, van den Brand explains.
Read next: Maxwell adds new services to digital mortgage platform
On one level, Reali has a "discovery app" just as customers for Zillow and Redfin do, allowing customers to search for potential homes on their smartphones.
"You create an account… you can go and look around the neighborhoods, discover the home and find out what you would actually like to purchase," van den Brand explains. "We have a discovery platform [with] different AI components that help you figure out offer price [and other things] like what's happening with the market in real time."
That same app allows Reali customers to connect to a real estate broker once they get serious about a particular home. If they want to pursue a mortgage, the technology enables an easy process for that as well.
"[If] you want to go and get pre-approved, we have an in-house lender [and the] same deal where you can go into that app, into our proprietary technology on the lending side where [customers] can find out exactly what it is going to cost them to buy that home" via a real-time pricing engine, van den Brand said.
At that point, Reali can gather customers' financial information, make an underwriting decision for them and enable a quick return to a Reali real estate agent to close the deal.
Reali uses technology as a tool, however, and it isn't the company's sole reason for being.
"It's consumer-facing technology, with our core customer being the consumer, the homeowner, the buyer, the seller. That's… the crux of the technology that we're most concerned with behind the scenes," van den Brand said.
There's also internal technology such as proprietary underwriting algorithms and other tech-enabled financial innovations, but human beings arguably play a much bigger role than the software.
"We have industry experts, real estate agents, loan officers… we have full-fledged mortgage banking processors, closers, underwriters… escrow officers, an escrow system, title agents - all these kinds of things – under the same umbrella," he said. "We've taken a position where it's technology plus financial integration plus people, and the whole is greater than the sum of those parts."
Van den Brand added that all the pieces "need to work in tandem on that 360-degree view on behalf of the consumer so they can achieve the American Dream."
Before Reali, van den Brand was CEO and founder of Lenda, which Reali acquired in 2019.