Developer of back-end infrastructure software for the mortgage industry, has launched a new template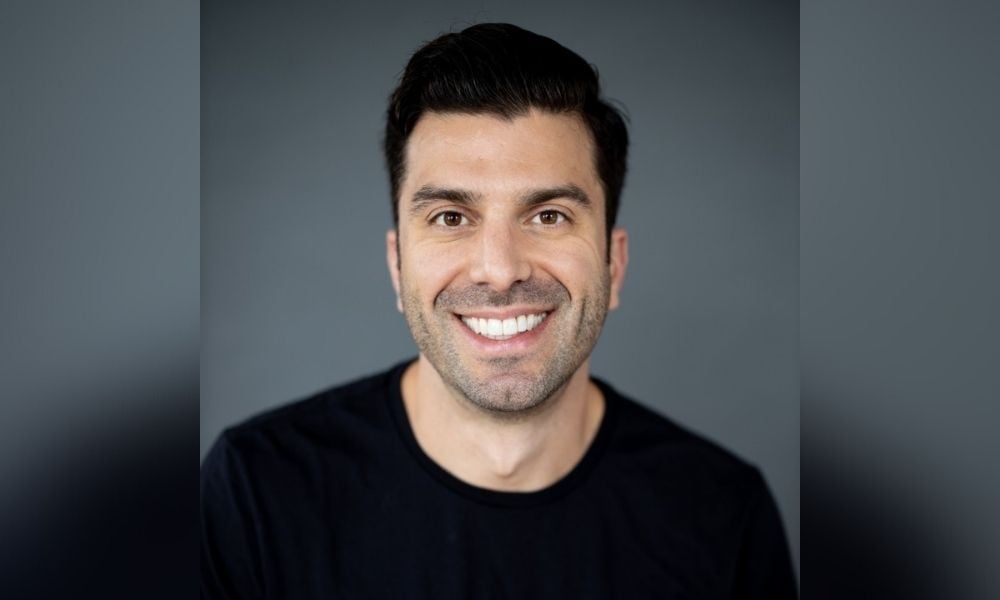 Over time, many customers in the mortgage marketplace may end up using technology developed by fintech start-up Staircase and never know it. That's just fine with co-founder and CEO Adam Kalamchi (pictured).
"We are back-end infrastructure software," Kalamchi said of his company, which recently launched a low-code marketplace designed to help lenders quickly build applications that automate mortgage processes.
"When you use your mobile banking app, or you use PayPal or Venmo, there are systems underneath that connect those applications to banks and others. Most consumers aren't aware of those systems. We're very happy being infrastructure."
Coming first from the low-code marketplace is a template dubbed PreApproval. It's intended for lenders to use so they can do a customized pre-approval application process for their borrowers in just 30 minutes. The end-result would be "white-labeled, web and mobile-enabled," according to the company.
Staircase said that it will release other templates over the next few months designed to help lenders automate their mortgage processes much more quickly than they'd spend buying and integrating new technologies into their operations.
Target customers are "everyone from a broker, to lender, to servicers, to capital markets," Kalamchi said.
He describes Staircase as a mortgage technology marketplace that aggregates and facilitates the distribution and sale of other customers' software services. Put another way, it is an integration and aggregation layer for mortgage technology.
"What that means is we integrate with all of the best technologies in the market and we normalize them and make them available inside of the [loan origination systems] or inside of the [point of sale systems], or inside of any system for an originator," Kalamchi said. "You can think of it as just the best technology in the market is available for every borrower in every specific use case."
Staircase gets the job done with an approach that relies on application programming interface (allowing computers or programs to talk to each other) and low code software development.
Here's how Kalamchi describes the way both work together.
"What we do is we aggregate other API services – you can think of them essentially as code blocks of technology. Then, we make those available wherever our customers want them," Kalamchi said. "We do all of the work of the integrations and normalization, so it's just plug and play, and that's what low code means."
This approach allows customers to upgrade their systems using Staircase tech a lot quicker than with other methods, Kalamchi explained.
"So instead of taking six months and integrating one technology, which is generally the pace of a lot of technology integrations, with Staircase, you can just say 'I want this, I want this, I want this,' and it's basically point to essentially click to deploy," Kalamchi said.
Staircase's technology approach helps the loan originator improve operations on multiple fronts, he said.
"We're helping the originator lower the cost to create the loan, create the loan faster, and then as they collect data, we have data," Kalamchi said.
For the PreApproval template, speed is clearly part of the equation. To get it started, lenders upload their logo and brand colors, as well as their mortgage loan origination system credentials. Further steps include deciding on the sequence of questions and what options will be offered to borrowers using the system.
Once that's done, the PreApproval system generates the application flow, according to the company. There's also a custom web link available for lenders to use on their websites and then send to prospective borrowers.
Additionally, the template is designed to integrate with Fannie Mae and Freddie Mac, as well as a number of income, employment and asset verification providers, the company says. It also can work with mortgage product and pricing engines and a lender's own loan origination system.
Kalamchi launched the company with chief technology officer Soofi Safavi in 2020 and has raised $24 million to date, including early "pre-seed and seed" financing, and then an $18 million Series A round in late 2021. About 45 people work for the Philadelphia-based company, mostly remote and based around the world.
He explained that Staircase has customers in the "double digit" range, and its technology now enables the processing of "tens of thousands" of loans per month.
Kalamchi has an ambitious five-year goal.
"In five years, we want to be the place that software providers go to sell their software by putting it into our marketplace, because we have distribution into the customers," he said. "We want to be a place where customers turn to for software solutions that they can customize and build, and use these low code APIs or templates to be their needs."