Tech helps banks, others enhance their renovation product offerings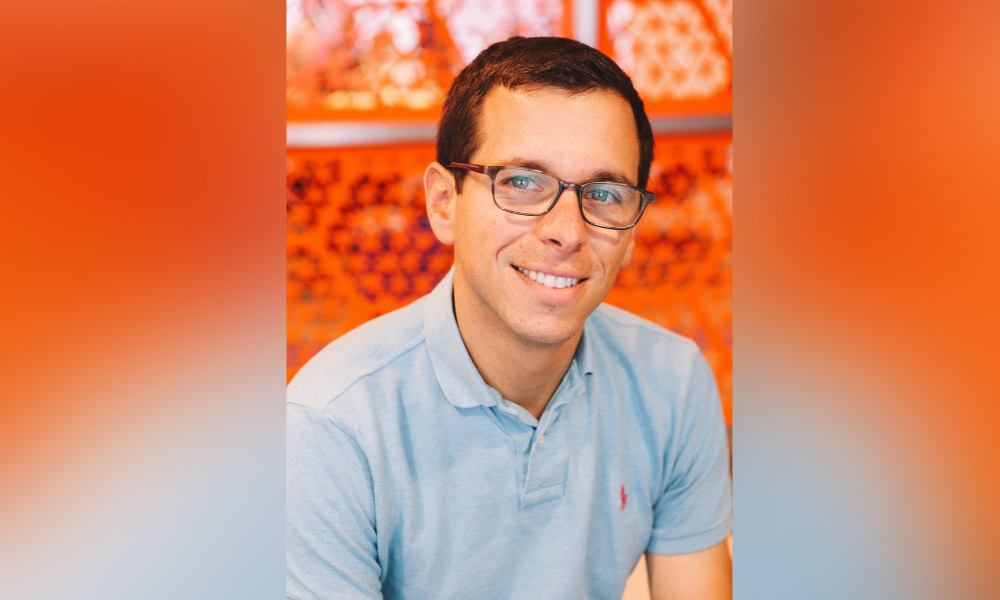 Sometimes personal experiences spur entrepreneurs to launch new companies. That's what happened with Justin Goldman (pictured), who developed the idea for fintech start-up RenoFi after he and his wife bought a house.
Their new home was built in the early 1960s, and they knew they wanted to fix it up but couldn't afford to. A few years later, now with three children, renovation needs became more urgent.

Construction estimates were quite high, however, and their bank was resistant to lending because the Goldmans didn't have much equity yet in their home. They discussed selling and nearly gave up. Goldman looked into construction loans, too, but they were meant for big projects, not smaller efforts such as redoing kitchens or bathrooms.
"We recognized that the market needed something easier," Goldman said.
Read more: AFR now finances home loans and renovation costs in one USDA loan
That's how Philadelphia-based RenoFi was born. The start-up completed its first full year of operation in 2021 and announced a $14-million Series A financing earlier in April from investors including Canaan, Nyca Partners and CMFG Ventures. Approximately 85 people work for the company, which plans to use its venture capital infusion to scale business operations and further product development.
RenoFi's "renovation enablement platform" is designed to help banks, credit unions and mortgage lenders enhance their renovation product offerings. It is an end-to-end loan origination and underwriting platform.
"We enable them to offer the next generation of renovation products and we fill the gap for them, but we underwrite the risk of the renovation," Goldman said.
The niche, he added, is an important and necessary one to fill, because banks lack the means to offer products such a renovation-specific home equity loan, or renovation-specific cash out (refinance).
"Banks don't have the capabilities to try to do that today because they can underwrite the credit risk of the borrower," Goldman said. "They don't have the ability to underwrite the risk of the project, and that's what we do for them."
RenoFi launched initial beta testing in 2019 and did a soft launch in 2020. After its first full year of operations in 2021 it has just under two dozen customers, Goldman said.
How it works
RenoFi's platform is focused on workflow automation and being connective tissue between the appraiser, contractor, lender, and homeowner, making that whole process as digital and seamless as possible.
The platform can be used to trigger a feasibility analysis about the scope of a renovation budget as well as contractor diligence. It also helps facilitate the appraisal process and conducts insurance and contract checks.
"[For] a lot of homeowners, when they go into a primary residence major [renovations] are not covered by their primary insurance – their home insurance – and we do double checking on that to make sure they are properly covered," Goldman explained.
He added: "We're doing everything we can to set the project up for success for the bank and for the homeowner."
For now, the company conducts work for client banks and lenders, but it is focused long-term on developing software that can do the job "without us being the pilots," Goldman noted.
Additional technologies such as artificial intelligence and machine learning are being eyed in the future, as "works in progress."
For now, features also include interfaces for lenders and contractors, and a place for appraisers to access information they need to do their jobs.
Read next: Movement Mortgage rolls out VA renovation loan program
"We have done everything we can to make that a seamless end-to-end workflow for everybody involved," Goldman said.
Specific users of the platform include chief lending officers at banks or credit unions, and their underwriting groups or loan processing operations employees.
When asked about potential competitors in the industry, Goldman said RenoFi is basically rivals with the status quo: a cash out refinance or home equity loan. Other homeowners, he noted, take out personal loans, max out credit cards or drain their savings to pursue renovations.
"These are the options that most homeowners have today," Goldman said.
Long-term goals
Goldman, a serial entrepreneur, said he is hoping to build a standalone company that contributes something unique to the mortgage and fintech industries.
"We are here to build an everlasting company," Goldman said. "We exist to help make renovations possible. While renovation finance is one of the first things that we started to tackle, we think there are other parts of the renovation value chain we can help unlock over time."