CEO focuses on giving customers easier options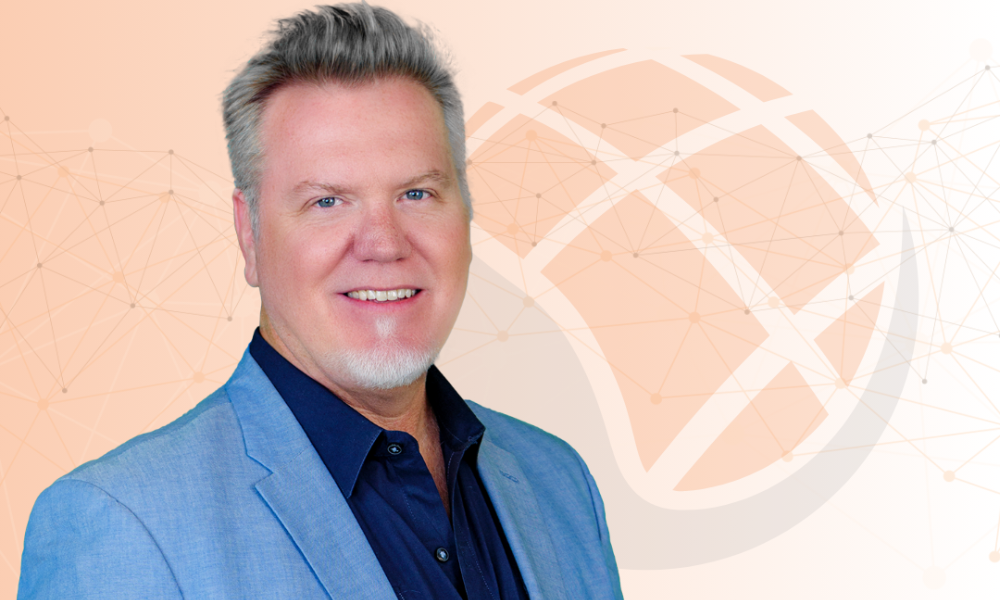 When OrangeGrid developed its mortgage servicing software, the company's founders made it no-code – an approach that lets users build up products and systems relatively quickly and simply. That decision was key for such a complex industry, according to CEO and founder Todd Mobraten (pictured).
"In the world of mortgage servicing, it's a very complex process environment," Mobraten said. "You can take an application that's no-code, and work with businesses on the requirements and have an ability to adopt more resources that are not necessarily technical … that give you the ability to move faster and be more nimble."
OrangeGrid, a Dallas-based fintech, produces no-code/low-code software that lets mortgage servicers and lenders more effectively manage their workflows across legacy systems and data reporting tools. The company initially debuted and started raising capital in 2014, with an initial product launch in 2017. Now with just under 40 employees, OrangeGrid has raised roughly $22 million in venture capital so far, and Mobraten said the company is in the process of generating new financing.
Read more: Mr. Cooper Group acquires IBM's Seterus mortgage servicing platform
Mobraten describes OrangeGrid as "an innovative application builder that focuses on building out workflow solutions for process improvement." Its core focus is on financial services, and particularly mortgage servicing.
OrangeGrid has several customers so far in the mortgage space, three of which make up the top mortgage servicers in the country, Mobraten said.
Servicing is an important mortgage process to target, he said, in part because of its antiquated routines.
"The loan servicing arena has these systems of record that are enormous, very risky to get off of … these things are sometimes 40-plus years old," he said.
The other element that urgently needs updating, Mobraten said, is how these servicing systems handle data.
"Those [servicers] who have the market share, [have] very antiquated, longtime systems that are what we call very flat, meaning they hold a ton of data and they're very secure. They have great reporting generators but they have no workflow, they have no automation," Mobraten said.
The end result: a loan gets shunted from one department to another, fragmenting how data is gathered in the application process. That, he said, has "helped create an opportunity for to reduce the fragmentation of processes around servicing and consolidate them into something cleaner and more efficient.
There's also a corresponding push to streamline an area called "exception management" – when a loan or mortgage process gets stymied by delinquent payments or other snafus and a hoped-for linear process becomes more difficult.
"We want to give them the empowerment to manage and flow the processes they deal with," Mobraten added.
The overarching goal is also to address the flood of paperwork typically required for the mortgage process, particularly when the 'exception manager' problem hits.
"We want to solve that … problem by eliminating spreadsheets and emails and incorporating a digital environment that will kick off workflow templates with automated rule sets and generate dynamic tasking for users that actually need user input," he said.
'Everything always starts with data'
OrangeGrid relies on a few key technological approaches to propel its platform: A focus on data intake, data structure around what is going to trigger events, and workflow layers specific to a process area.
Data is at the forefront of the company's platform and how it interacts with clients, Mobraten noted.
"Everything always starts with data, and because we have this system of record and other third-party systems that are going to rely on this data, you really have to be able to apply well done web services."
With that in mind, OringeGrind relies on what Mobraten said is a "well-built" Rest API – a way to integrate applications that is flexible and easy to use. Application programming interfaces are programming that determine how applications/devices connect to and communicate with each other.
Additionally, Mobraten said, the company has several other ways to "take and push back data to clients.
Read next: Is tech investment paying off for mortgage servicers?
There's also a focus on "dynamic tasking" as workflow layers are stacked "that hold a user accountable to answer questions and provide documents and images as needed to advance the [mortgage] process," Mobraten said.
More sectors
Moving ahead, Mobraten said, the company's technology has implication in other verticals well beyond mortgage. That can include the audit space, credit card industry, insurance and other areas.
"We want to focus on complex process environments that have a huge need for this, that … have the same problems," Mobraten said.
That expansion could mean a move beyond financial services, he added.
"With the right kind of capital backing … it would be a dream to move outside of financial verticals into something like healthcare, where it is a parallel, but totally different world than we have," Mobraten said.