In the middle of growth plans, it has technology that focuses on making mortgage processes quicker and easier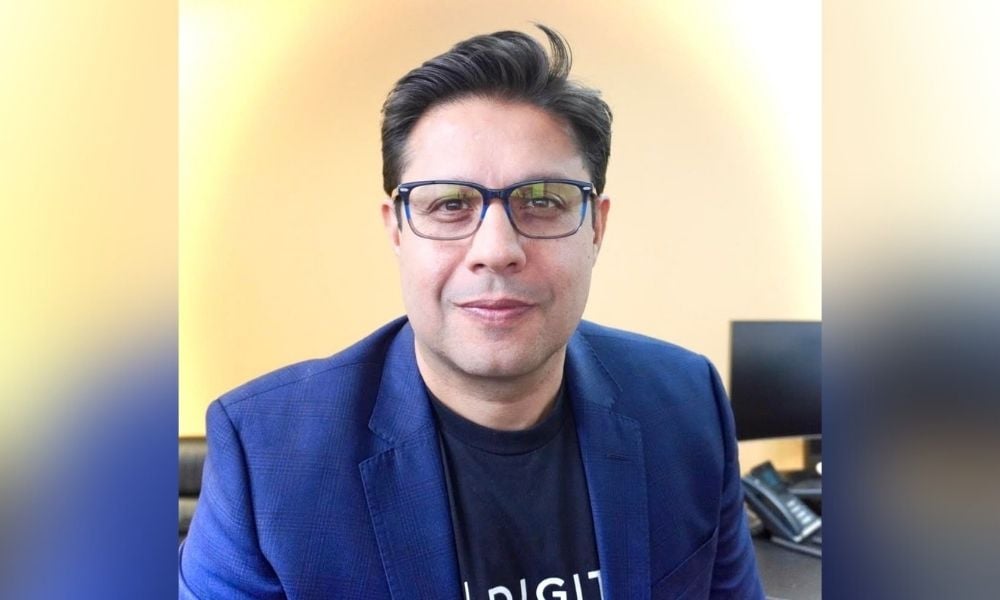 Lender Price plays a key role in the mortgage industry by helping to streamline processes. Customers using its software include large banks, independent mortgage banks, wholesale lenders, retail lenders and brokers.
"We're a modern fintech company," said founder, president and CEO Dawar Alimi (pictured). "What we offer is a product pricing and eligibility engine, and then an automated underwriting engine for non-agency and non-QM [qualified mortgage] loans."
The California-based company incorporated in late 2015 before a 2016 launch. Today, it employs more than 80 people. Lender Price's seed round attracted investors including the actor Kevin Costner, and the company subsequently secured a broader venture capital financing in a second round from investors including Mr. Cooper (formerly Nationstar Mortgage Holdings).
Lender Price later secured a strategic investment in late 2021 from Argentum, with participation from First Analysis as well as Costner's investment entity Costner Lake Investments.
Alimi declined to disclose financing specifics other than noting money raised has been in the double-digit millions range to date.
Read more: Lender Price launches non-QM pricing platform
Lender Price has achieved positive cash flow, Alimi said, adding that the milestone "is really remarkable for a company our size and really remarkable for a startup in the first place to actually achieve."
Lender Price processes over $20 billion in monthly locked loan volumes, the company said in late 2021.
The company said it supports more than 200 lenders, thousands of brokers and more than 75,000 loan products. Clients include Mr. Cooper, Flagstar Bank, Union Bank, American Financial Resources (AFR), PennyMac, Rocket Mortgage and Freedom Mortgage. A number of non-agency lenders and 10 of the top 20 largest mortgage lenders, 22 of the top 30 wholesale lenders and four of the top 12 banks and credit unions are among the Lender Price client roster, the company said.
The technology at work
Lender Price describes its cloud-based software-as-a-service (SaaS) product roster as designed to help lenders both easily manage and streamline mortgage processes including origination, pricing, underwriting and secondary marketing.
Alimi's own description goes deeper.
"On the pricing side, we provide a different way of actually managing… loan products, eligibility rules and loan-level price adjustments than traditional pricing engines," Alimi said. "If you look at pricing engines, most – especially the popular ones out there developed in the early 2000s… the way [they were designed] was using the frameworks that were available back then.
"As you know," he added, "technology frameworks have gotten much better." That's particularly prevalent on the back end and in Lender Price's favor, Alimi noted.
Read next: Regions Bank invests in mortgage fintech Lender Price
"On the back end, we use a system called [Natural Language Processing (NLP)] so that when you're creating rules, like rules for underwriting… or pricing rules, usually you create rules using 'if, then' logic. What we do is we actually made it easier," Alimi noted.
"We said, 'what if you can just copy a loan-level price adjustment from a rate sheet, paste it inside our system, or type out the rule in natural language?'"
IBM describes NLP as a form of artificial intelligence that helps machines understand and respond to text or voice data.
Lender Price's system also uses a modern tech stack, with components such as Angular – an open-source JavaScript software stack designed to help build web sites and applications. The components also come with a microservices architecture, which Alimi said helps Lender Price operate more dynamically than "monolithic" legacy systems.
"Because our system is built on a microservices architecture, and it's vertically [and horizontally] scalable…. It means that the application is divided up in several different services and several different micro-applications," Alimi explained. "If one piece of the application is down, the entire application is not down."
Laser focused
According to Alimi, Lender Price's main market competitor was Optimal Blue, a provider of secondary mortgage market products and services as well as actionable data services. Black Knight, Inc., a maker of software, data and analytics for the mortgage, consumer loan, real estate and capital markets, acquired the company in late 2020.
Similarly, Alimi acknowledged that his company has been eyed as a possible acquisition target by others in recent months.
"We had six attempts to acquire us in the last year and a half, and one merger [pitch], and we've turned them all down," Alimi said.
Instead, Lender Price is looking for possible acquisitions of its own down the line, entities that would be complementary and perhaps "augment and enhance" its own products.
"We do have plans on acquiring other companies [but] just haven't found one that [would be] a good company to acquire," Alimi said. "We are on the hunt."
More immediately, Lender Price is spending its time on hiring and building its business.
"Right now, we're really laser-focused on growth," Alimi said.