Tech was initially developed at acquired company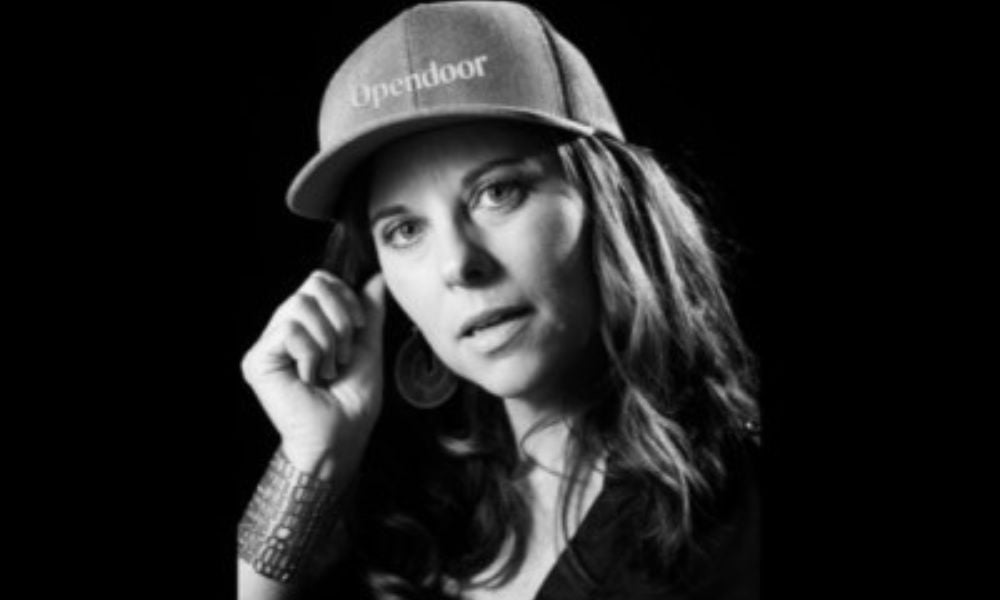 Emerging mortgage and banking apps often target younger customers in their 20s, 30s and 40s. Opendoor's new financing app has attracted customers well beyond that, according to Heather Harmon (pictured), co-head of the company's mortgage brokerage subsidiary Opendoor Homes Brokerage (ODHB).
"We have people in their 90s who have used our product. Their loved ones helped them, but they were very excited to be using their phone and to be able to see the information right in front of them," Harmon said. "It was empowering to them as well. Anybody that has that digital first mindset is a candidate for our product."
The product debuted in California, allowing homebuyers there to browse and adjust loan options from more than 1,000 loan programs and determine pre-approval in less than two minutes. From that point, most borrowers can close their loans as quick as 21 days, the company said.
Users of the app get a chat-based experience, and they are asked four basic questions based on their needs and qualifying criteria covering rates, mortgage guidelines, down payments and terms. Users gain breakdowns on rates, costs and monthly payments, the company said. They can also self-generate and print pre-approval letters and gain access to experts on their own timelines, according to Opendoor.
Read more: Opendoor acquires homebuying platform
The Opendoor app launch is a big milestone for Harmon. It was initially developed by the start-up RedDoor, where she was the co-founder and chief operating officer, and that company rolled out an earlier version of the app in 2019. Opendoor acquired the company in November 2021, and Harmon and her team promptly joined.
The acquisition added the software to Opendoor's existing suite of products designed to help consumers sell their home more simply. As part of Opendoor, the app also can access more data and it reaches a much larger customer base, the company has said. In addition, Harmon noted, "we've made a few accommodations to the customer journey to fit the Opendoor ecosystem."
Opendoor is about eight years old and employs more than 3,000 people. It is an iBuyer and mortgage technology company designed to serve a customer's entire mortgage experience.
The app
The app is a big step forward in letting customers handle more of their mortgage process themselves, Harmon said.
"It's an opportunity to what we call 'self-serve your mortgage pre-approval process' and you can do it on your terms when and where you want to," she said. "We've had individuals get pre-approved while standing in line at Disneyland, or while boarding a plane, or while watching halftime at the NBA basketball finals. They are able to do this at anytime, anyplace, anywhere."
The app technology translates loan options available from dozens of lenders and processes more than 10,000 data points in seconds, Harmon said. She added that all of this is done accurately and transparently without affecting a customer's credit score. Algorithms are also key.
Put a different way, the Opendoor app uses specially designed algorithms combined with a broad use of data. Opendoor has its own data pool, though the app also integrates with other sources so it can aggregate data for customers.
Pandemic implications
Typically, Harmon acknowledged, apps in the fintech and banking industry target specific, younger customers. The pandemic helped change things, she said, broadening the Opendoor app's appeal.
Read next: Opendoor plots 40-market expansion
"An obvious play is to the millennials, who are the majority of the target market and buyers in the moment," Harmon said. "The [coronavirus] pandemic forced the average consumer and also the average professional into needing to adopt digital methods to do anything – just to order groceries or get the job done. We all had to adopt different [tools] inside of our mobile devices."
With that in mind, she said, the company has attracted a wide range of customers to its app and should continue to do so in the pandemic's aftermath.
"Unlocking the momentum around the housing industry and the idea of Opendoor delivering one-tap homeownership is accelerated because of the pandemic and the types of changes that people had to adapt," Harmon said.
Rising interest rates
Even as interest rates rise and the market slows down, the app will be a useful tool, according to Harmon.
"The differentiator here in this moment is the ability to understand your maximum buying power as rates change and what the impact of that is," Harmon said. "We're really confident that we're going to be able to help people unlock the home of their dreams by simplifying this process for them and delivering it to them even at a time of uncertainty."