Not three years out of the gate, it scores Series A funding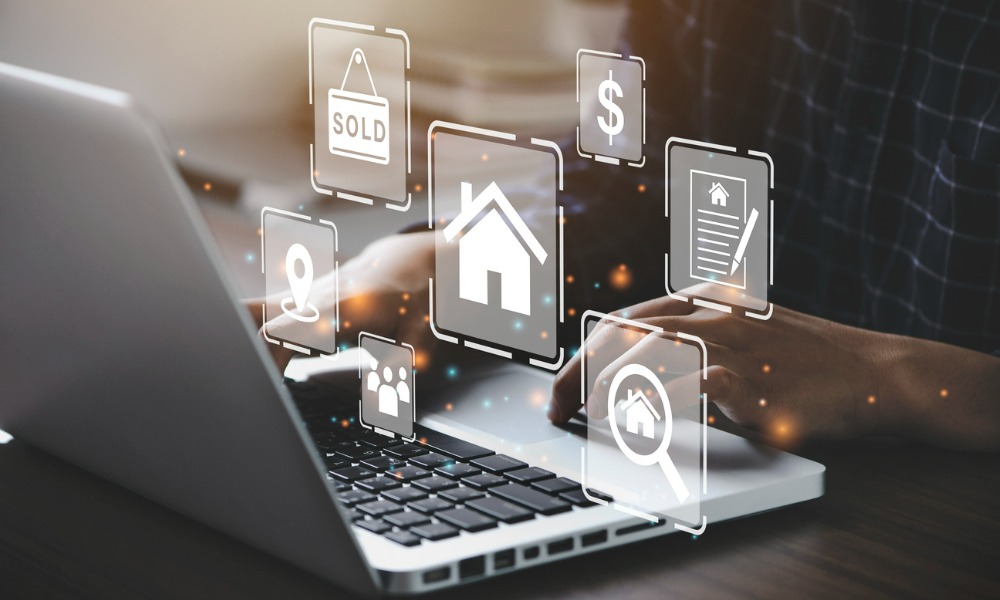 Startup company Welcome has an ambitious goal that belies its nascent status – helping to address the housing shortage that has exacerbated the single-family market's woes amid a backdrop of inflation. A recently secured round of funding has yielded validation to those lofty efforts.
The company announced it raised more than $29 million in a Series A funding round led by Era Ventures. Parker89, Montage Ventures, Foundamental, Global Founders Capital, Activant Capital, Gaingels, Elefund and Arkin Holdings also participated in the financing, which brings Welcome's total venture capital raised since inception to nearly $35 million, the company said.
In an interview with Mortgage Professional America, Welcome CEO Alec Hartman expounded on what the company plans to do with the windfall.
Banking on technology to revolutionize homebuilding
"We looked at the business model of being a homebuilder and said you don't have to spend so much money for land you don't need to do these master-planned communities like they're being done right now to achieve a similar result," he said. "Our business model uses technology – which is what we're investing heavily in, we're a tech company – in order to be able to evaluate property so that we don't have to have these giant CapEx costs tying up money to buy land in order to get people to a place of buying a home. That's really what technology unlocked for us."
Bottom line: Bolstered technology is in the offing. "And it's civil engineering technology that allows us to evaluate land dynamically," Hartman said. "Those are the things we think will make us successful."
The New York City-based firm began with a simple premise – offering people a way to design and build new houses online. That vision led Hartman to combine efforts with fellow DigitalOcean co-founders Mitch Wainer and Ben Uretsky in launching Welcome Homes. All three had departed DigitalOcean, a cloud infrastructure services provider, prior to the launch.
Goal is nothing short of revolutionizing the housing industry
Hartman embodied the startup firm's ambition when he last spoke to MPA in June 2022, describing the upstart's mission of revolutionizing the homebuilding process. At the time, the focus was on the tri-state area encompassing New York, New Jersey and Connecticut. Since then, the company has expanded into Maryland and Pennsylvania, appealing to homebuyers with "guaranteed pricing" and streamlining the homebuilding process from soups to nuts – from construction to financing. He noted the price of building a home through Welcome ranges from $596,000 to $1.75 million.
"Order your dream home. Online," the company website reads succinctly. Would-be buyers of custom homes are enticed to customize to their liking, with new homes in the New York metro area from $717,575 to $3 million.
Company vision born of personal experience
The idea for the business was born of personal experience. After the birth of his child, he sought to buy a home before being underwhelmed by the lack of options and overwhelmed by the challenge. He ended up acting as his own general contractor by building his own home, he recalled.
"I was retired for a year and I wanted a house," he recalled. "I lived in New York City, and wanted a house and went out to look for one. I hadn't had a house, and wanted one. And I looked and I thought that it was just going to be so easy. I thought these pictures and everything was great, and I was going to have a zillion homes to choose from and that wasn't the case at all. I was so naïve. I saw so many homes. I remember one - I brought the checkbook to one because the pictures seemed so great. That's when the company started to click for me. That was a light bulb moment."
Mistakes made along the way
Hartman grew reflective in the aftermath of the successful Series A funding round, recalling past mistakes quickly remedied. For one thing, he soon realized homebuyers sought bigger features (architectural design, for instance) rather than the more granular.
"We had some key learnings," he recalled. "Some of the stuff we thought in the beginning didn't end up being the case. In hindsight it's obvious, but when you're going through it you don't have that level of insight. One of the key things is we thought everyone was wanting to customize down to their faucets and this and that, and that was just not at all the case. It wasn't even close. They wanted themes, some level of expert curation. They did not want the responsibility of the granular aspects of their home. That was a misfire on our part early on. Once we figured that out, customers were far more engaged."
The company focus then gained clarity, he said: "The value of our product is that if you buy a Welcome home, it will change your life meaningfully. That's a lot to say. That's a bold statement in my mind, and that's what we try to live up to. The quality of where you live, where you spend the majority of your time, is a very important aspect. Our products need to be representative of that drastic change in lifestyle in quality of life you will experience when you move in."
The $29 million flowing in is no doubt a welcome addition for the bold upstart.