Executive constantly tracks tech trends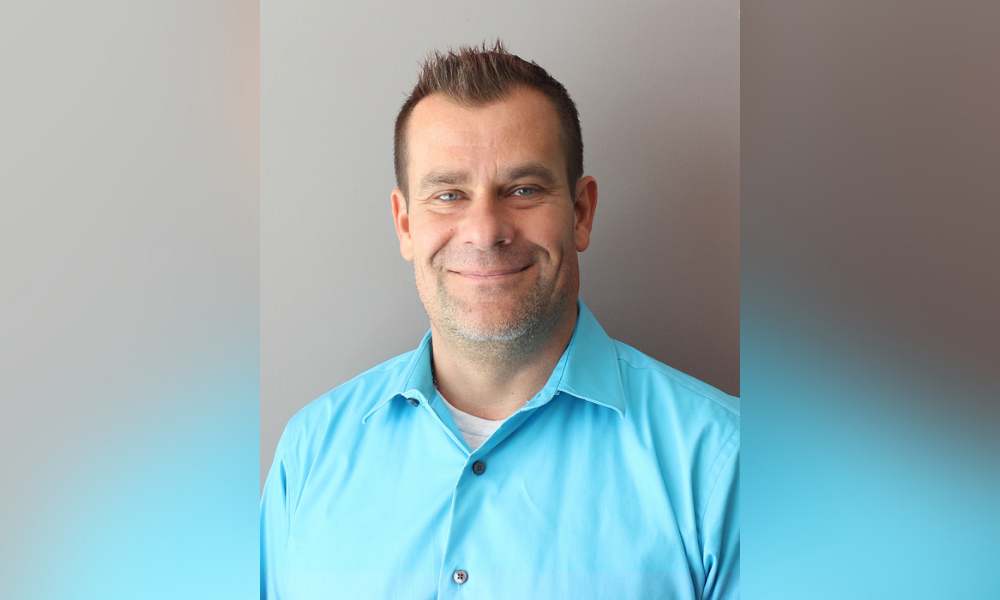 Gint Grabauskas is chief technology officer at Offerpad, an Arizona-based residential real estate tech-enabled platform. He guides technology use and direction at a company with more than 1,000 employees across 24 markets and 1,700 cities and towns.
Rather than sound tired or subdued about it, however, he's animated and enthusiastic when talking about what he does for a living.
"At a high level, I love what I do," Grabauskas said. "It's work, and it can be hard at times, but it's really satisfying."
Offerpad, which launched in 2015, is what Grabauskas describes as a tech-enabled direct home buyer and seller, or iBuyer. Grabaskas has been at Offerpad since September 2018 and is the company's main technology executive.
Read more: Offerpad gets new COO to spearhead its product expansion
He breaks down his role into three different areas: people, process and technology. That means he focuses on building a "world-class" engineering team and culture that supports the business with the technology the company builds.
There's also attention on making sure software updates and improvements get to consumers quickly and efficiently in an "agile, tech-savvy way."
And then there are goals to maintain and improve Offerpad's core technology itself, which Grabauskas describes as a "modern, performant, highly available cloud-based platform that allows our business to run quickly, and then allows our consumers to have a frictionless experience with the digital products they interact with."
Key tools
Grabauskas considers Offerpad's cloud-based platform to be a key technology tool for the company, and it demands much of his attention.
"It's a modern digital platform for real estate transactions," he said, with a focus on helping customers acquire, renovate or sell a home. Machine learning enables some of the functionality, and its cloud-based presence allows for "frictionless stuff that enables us to operationally be really efficient."
The platform also produces APIs – digital messages that let consumers interact with Offerpad via a mobile device to able to sell their homes quickly to the company.
It's not easy keeping technology current, but Grabauskas said he focuses hard on doing so, planning about Offerpad's technology strategy both near and longer term.
"We're always looking to make those [real estate] workflows better," he said. "So if it means putting in a little [artificial intelligence] to understand that this 12-step process can now be eight steps, that's one example.
"Another example… for the future [if] we start to think about, as an example, Blockchain smart contracts, could we get to a point where contracts can auto-populate an [auto signature function] based on certain criteria? Could we use robotic process automation to start scripting things that are rote, that the machine can do quickly, freeing up our people for white glove service? We look at that as well."
Short-term and longer-term technology planning gives Offerpad a roadmap "that allows us to build what we think we need," Grabauskas said.
Not boring
Some elements of technology may be boring to the outside user, but Grabauskas feels anything but in terms of what he is working on.
"We're building really cool APIs on the back end that maybe can run in milliseconds, and to me that kind of performance is really cool because you're talking APIs that fire across the country in millisecond latency, right? That enables a really frictionless consumer experience on the front end," he pointed out.
Consumers wouldn't really care much, however, as long as their user experience was "beautiful," he noted. With that in mind, he appreciates that tech executives such as himself work hard to make things so seamless on the outside, with customers that may never know the details of the work behind it.
"We geeks that write that software that make it really performant, we have [user experience in mind] and make that software pretty so that when you log in, or when you use our mobile app or when you go to offerpad.com and you try to sell to us, it's obvious what you need to do next," Grabauskas said.
Frustrating
At the same time, Grabauskas said, technology can be frustrating because it evolves so quickly.
"It could be… primarily because it changes so fast, because there's so much stuff thrown in," he said. "The frustrating part can be weeding out the noise."
Grabauskas approaches technology with a combination of in-house development, off the shelf and partnerships, depending on the need.
"We call ourselves a tiny but mighty team… so we have to be really smart about where we focus our efforts," he said.
The company builds its own software for what it considers core intellectual property, around functionality such as its ability to buy a home, rental disposition and other related tasks. Chatbot technology, in contrast, is an example where partnerships and SaaS platforms come into play, he said.
In the end
In the end, Grabauskas said, the modern chief technology officer has to be part psychologist to manage an effective team, part businessperson to anticipate market changes, and also a lifelong learner to stay current.
"Never stop reading and prototyping," Grabauskas said. "Be curious [and] be humble, trying to realize the world works so fast now."