Product management and tech advancements are vital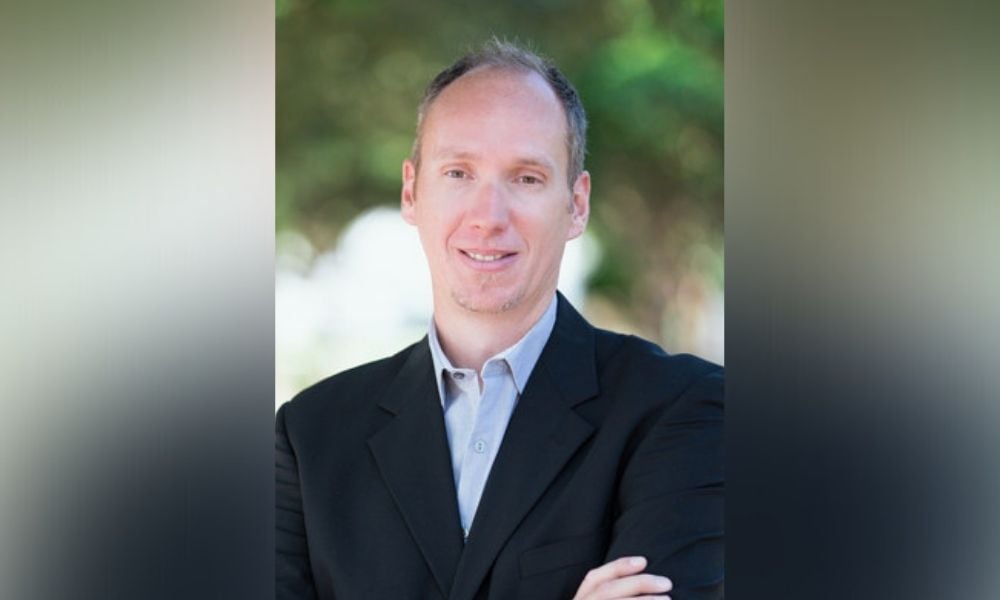 Chris Erickson's philosophy about technology is simple but effective: focus on the user.
"Technology should be based on user-centered design, then taking the end user in mind and working backwards from that," said Erickson (pictured), the new vice president of Product and Strategy for Motto Mortgage and wemlo.
Motto is a national mortgage brokerage franchise, and wemlo is a third-party mortgage processing digital platform. Both are divisions of RE/MAX Holdings, a US-based international real estate company.
Erickson has been in his new position since May. Most recently, he was vice president of product management for Guaranteed Rate, but he has held similar leadership roles in the industry over 20 years, at companies including CoreLogic and Mr. Cooper. He's also held various product management roles at Citibank, Caliber and Primary Residential Mortgage.
The new job
His new job will include a focus on product management, procuring and advancing technology products and services, and overseeing training and user support teams for the Motto and wemlo brands.
Read more: Motto Mortgage brings in industry heavyweight as VP of product and strategy
On the Motto Mortgage side, a big priority will be streamlining the technology ecosystem for franchisees. In addition, Erickson will look for technology products that can help franchisees build and scale their businesses better.
Erickson also leads a user support team that provides franchisees with call and email support of tools and services provided by Motto Franchising, as well as a training team that has a learning platform, live webinar training and a library of self-service guides that support Motto Mortgage office owners and loan originators within the network, the company said.
On the wemlo side, Erickson will focus on improving the broker loan processing user experience by enhancing the existing loan processing platform. He'll zero in on building technology product innovations for the mortgage brokerage channel including the wemlo Loan Brokering System (LBS). The LBS is built to provide brokers a complete, streamlined loan origination system and was initially released to a select group of Motto Mortgage network offices. That system provides benefits such as simplified broker and customer workflows, a transparent borrower portal, secure system of record, broker-specific disclosure packages, increased productivity and a dedicated software support team, according to the company.
Translated, about 60% of Erickson's job will focus on technology, he said, with the rest on operational items.
Simplified platform
Erickson's immediate attention is focused on broker processes.
"My goal is to create a seamless, easy-to-use broker experience … and make it easier for originators to originate," Erickson said. "All the platforms out there today are omnichannel, and don't provide that unique experience and they don't simplify towards our target audience."
The process to accomplish this, he said, starts with going first to the end users – the brokers – to understand what they truly need. That has long been the goal with the company's LBS platform.
"What the LBS sets out to do is provide them everything that they need to have and [make sure] everything they don't need to have is removed," Erickson said. "That removes all these extra components in the system. Most platforms today are used to create an omnichannel, so they support a broker rule, the retail channel, they support correspondence but they're all mixed together, and they don't simplify it for a broker today."
Focus groups have helped hone that process further, he said.
"We have focus groups that we have extended out to the brokers … to understand what it is they're looking for and ensure that what's being built is going to be useful for them, and it simplifies their process and becomes more effective and efficient for them," he said.
'A long way to go'
When asked if the mortgage industry has made progress in evolving its technology, Erickson answered directly.
"I think there's a long way to go," he said. "Mortgage still [uses] very outdated technology. It has a legacy process that has been in place for quite some time, and you know, [has a] relatively hard time with change, with adoption of new technology."
Read next: Case study: wemlo's third-party loan processing platform
Automation is one technology that the mortgage industry is increasingly using, and Erickson said he wants to see it further improve over time.
"[It needs to] continue to improve and reduce the time it takes from the start-up application to the close of the application," Erickson said. "There are a lot of manual components to that that can be automated or further enhanced to simplify the end user experience."
At the same time, he noted that the industry can reach a full tech revamp at some point.
"It is doable within a couple of years and there has been progress with that, and the LBS [system] is something coming up in the near future" that will also help, he said.
Erickson has had an interest in technology for a long time, in particular the ability to use data and technology "to resolve current issues."
He said he was interested in mechanical electronics even as a child.
"I was a kid that always picked apart remote controls to figure out how they work, and put them back together," he said.