Digital adoption rates, enhancements, a new name and more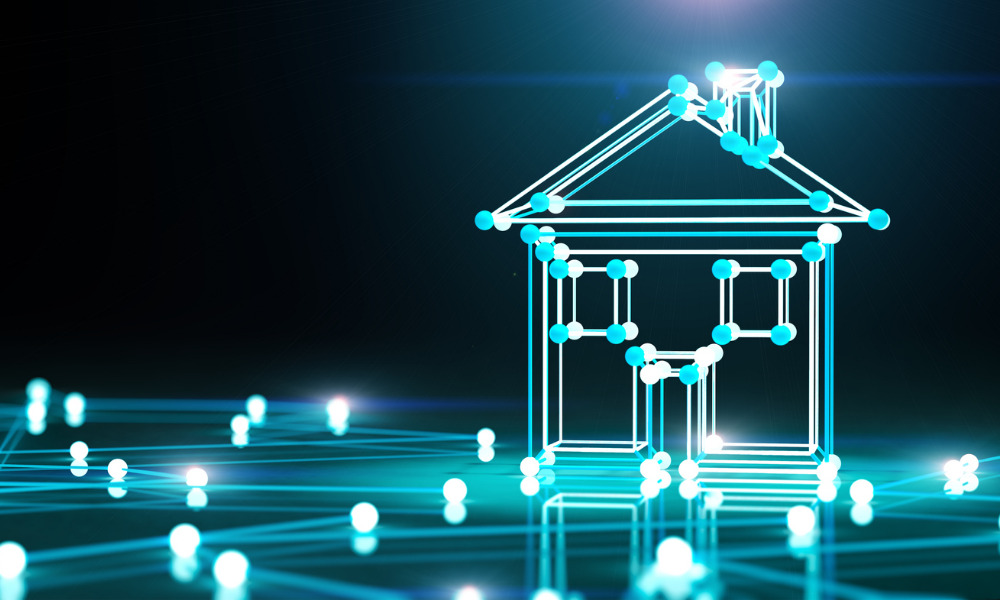 This week, a new STRATMOR report explores the mortgage industry's slow rate of digital technology adoption. The insurtech Hippo is expanding its mortgage partner channel. RiskSpan has added key enhancements to its signature platform. MooveGuru is hiring and expanding. SoftWorks AI changed its name. Truist Financial Corp. opened an innovation and technology center. The fintech start-up Fortunately recently launched its platform.
STRATMOR
The mortgage industry's adoption of digital technology remains at a low rate due to several perceived barriers, according to an article in STRATMOR Group's June 22 Insights Report.
One of the biggest barriers is the difficulty of getting loan officers to change processes and behavior, according to data from the company's Technology Insight Study cited in the article. Internal IT development capabilities, the complexity of managing multiple new technologies and system/vendor integration requirements were also cited as barriers to adoption.
Those barriers come even as the industry views the digitization process as beneficial. Digitization pluses include faster cycle times, increased borrow satisfaction, more workflow automation, increased borrowing transparency and better loan officer productivity, according to the study.
Read more: Mortgage tech news roundup: June 17
The article suggests a number of ways to drive digital adoption such as incentives, recognizing adopters, making the process fun or interactive, and establishing a hotline for help.
HIPPO
Hippo Insurance Services plans to expand its mortgage partner channel, the California-based insurtech announced.
Hippo said it provides loan originator and servicer partners' customers with a seamless home insurance purchasing experience. The partner channel is designed to give each participating lender's customers a simple and fast way to purchase modern home insurance coverage.
The channel was first launched as a pilot more than a year ago.
Hippo President and CEO Rick McCathron said in prepared remarks that the channel should become "one of our key pillars for growth, as consumers look more and more to digital avenues to address their home ownership needs."
RisSpan
RiskSpan has added key enhancements to its signature Edge Platform.
The Virginia-based company provides residential mortgage and structured product data and analytics.
New additions include burnout metrics, allowing MBS traders and investors to look up a proprietary, cumulative burnout metric that quantifies to what extent a defined pool of mortgages has continued to pay coupons above refinance rates over time.
The additions also address reperforming loans. Investors focused on nonperforming and reperforming loans, particularly reperforming loans that have recently emerged from covid forbearance, can now project performance and cash flows of loans with deferred balances.
MooveGuru
MooveGuru is hiring and has expanded into new states.
The Atlanta-based company hired 10 more employees, representing a 20% growth in staff. It has also recently added franchise partnerships in 26 additional states.
The company provides white label technologies designed to help real estate agents, brokers and mortgage lenders do their jobs and create a better experience for their clients.
It also follows a franchise model, where franchisees sell subscriptions and MooveGuru pays them a percentage.
TRUE
SoftWorks AI, a technology company that uses AI to make lending processes more efficient, has changed its name to TRUE.
The company said the name reflects its ability to give lenders a true picture of borrowers by using AI to inspect and audit every data point when verifying a loan and its underlying documentation. TRUE launched initially in 2017.
TRUE's technology reads documents chronologically and holistically. Customers include Rocket Mortgage, Carrington "and 50% of the top mortgage insurers," according to the company's rebrand announcement.
Truist
Truist Financial Corp. formally opened its Innovation and Technology Center in Charlotte, N.C – a space designed to reimagine the client experience.
Read next: What are lenders' primary pain points heading into fall 2020?
The space features "client journey rooms," a research lab and collaboration hubs where teams of innovators, product managers, engineers and designers will work with clients to build a better banking experience.
"The new Truist Innovation and Technology Center is ultimately all about our clients—a unique space that brings together direct client input with some of the best and brightest talent in the industry to build an innovative ecosystem that will propel Truist into the future," Chief Information Officer Scott Case said in prepared remarks.
Truist operates in areas including retail, small business and commercial banking, mortgage, insurance, payments, and specialized lending.
Fortunately
The fintech start-up Fortunately recently launched its platform – LiveFortunately.com.
The platform, backed by intuitive software, is designed to help households make financial decisions by looking at the entire financial picture including mortgages, investments and taxes.
The company raised $2.2 million in 2021 and is in the process of trying to secure a new round of venture capital.
Fortunately is based in San Francisco.