Big funding news, new tech, the metaverse and more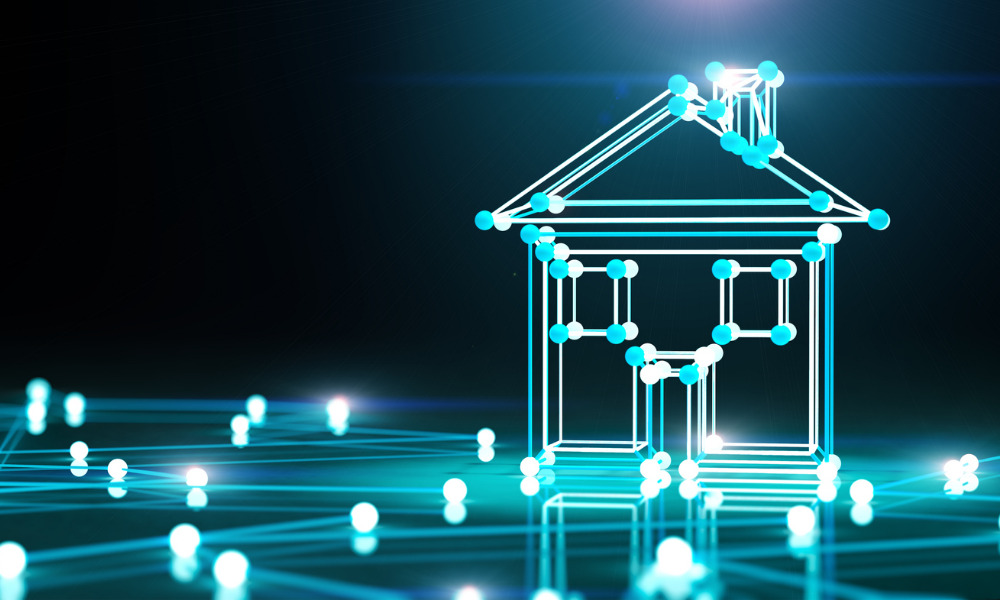 This week, HomeLight pulled in another massive round of finding. Mortgage Capital Trading (MCT) launched some key new technology. Xactus appointed its first chief data officer. Boston National Title Agency formed a strategic alliance with Clarifire. GoDocs released a checklist for evaluating automated document preparation systems. ORIGIN Metaverse added a blockchain expert to its advisory board.
HomeLight
HomeLight raised $115 million for further development of its real-estate home technology platform.
Multiple media outlets reported that the Series D financing extension included $60 million in equity and $55 million in debt.
The company's platform is designed to help customers nail down their mortgages but also finalize various processes related to purchasing. Overall, it is designed to bridge the gap between homebuyers, sellers and real estate agents.
In a related move, the company said it snatched up Accept.inc., a Denver-based fintech that gives homebuyers a way to submit all-cash offers on a property once they qualify for a mortgage.
Read more: Mortgage tech news roundup: June 10
HomeLight has its own program known as HomeLight Cash Offer.
The company raised $363 million in it is initial Series D financing in September 2021, including $100 million in equity and $263 million in debt financing.
With the new round, it has pulled in more than $640 million in financing to date.
MCT
Mortgage Capital Trading (MCT) has launched new technology aimed at mortgage servicing rights buyers. It's designed to produce more granular pricing for mortgage servicing.
MCT is a mortgage hedge advisory and secondary marketing software firm.
The new technology: a feature that leverages an API (application programming interface) to connect MSRlive!, MCT's MSR valuation platform, to clients' systems for more precise and accurate loan level pricing in real time.
MCT said that its new API lets users effectively develop a pricing strategy that includes key loan-level characteristics such as property location, FICO, loan-to-value and more options.
The goal is to enable evaluation of a comprehensive set of data that contributes to a winning pricing strategy.
Xactus
Xactus named Michael Crockett as chief data officer – a newly created role.
Xactus, a mortgage verification technology company, said Crocket will provide strategic direction regarding the company's data strategy. He'll also lead development of new data analytics capabilities and products, and work with the technology team to expand the reach of Xactus' data and analytics offerings.
Previously, Crockett was executive vice president of data solutions at Xactus, and served as EVP of product development of Credit Plus before Xactus acquired the company in September 2021. He had joined Credit Plus in 2013 to create its QA/QC division.
"I know that data solutions are key to the industry's transformation and I'm grateful to be in a role where I can have a significant and positive impact," Crockett said in prepared remarks.
Boston National Title Agency/Clarifire
Boston National Title Agency has formed a strategic alliance with Clarifire to streamline default servicing.
Boston National Title is owned by Incenter and is a national provider of title insurance and settlement services. Clarifire focuses on business process automation software through a SaaS model to the financial industry.
Read next: HomeLight acquires Eave to harness its digital mortgage tech
The strategic alliance enables users of the CLARIFIRE product for default servicing and loss mitigation to benefit from integrating with products from Boston National Title.
"This translates into an improved borrower experience," Clarifire CEO Jane Mason said in prepared remarks.
GoDocs
GoDocs, a fintech focused on streamlining the process of closing commercial loans, has released a checklist for evaluating automated document preparation systems.
The checklist is designed to help users consider different pricing structures, technical and consumer support, as well as the onboarding and training process. Additionally, it lets users quickly compare technology providers to see how they measure up.
The California-based company said the checklist stems from "a collaboration among some of the greatest minds in real estate."
"Compliance is a major issue for commercial lending documents. Any mistakes can cause delays with front-end negotiations and modifications and potentially result in legal proceedings," GoDocs founder and president Gary Highland said in prepared remarks. "Companies have to protect themselves while advancing their competitiveness with a strong digital solution [and] that's why we designed this checklist to help companies find the right fit."
ORIGIN Metaverse
ORIGIN Metaverse, a virtual real estate marketplace that helps users buy and sell land across the metaverse as NFTs (non-fungible tokens), has added a blockchain expert to its advisory board.
Ian Scarffe is an expert in Bitcoin, blockchain and Crypto industries and a recognized leader in those spaces, the company said.
ORIGIN, which is based in Fort Lauderdale, Fla., is pursuing launch of a platform for digital real estate transactions, but also diversifying into areas including NFTs for real-life real estate.
The goal is for ORIGIN to become a "go-to" platform for buyers, sellers and renters across all blockchains.