Partnerships, a permanent CEO, a relaunched podcast and more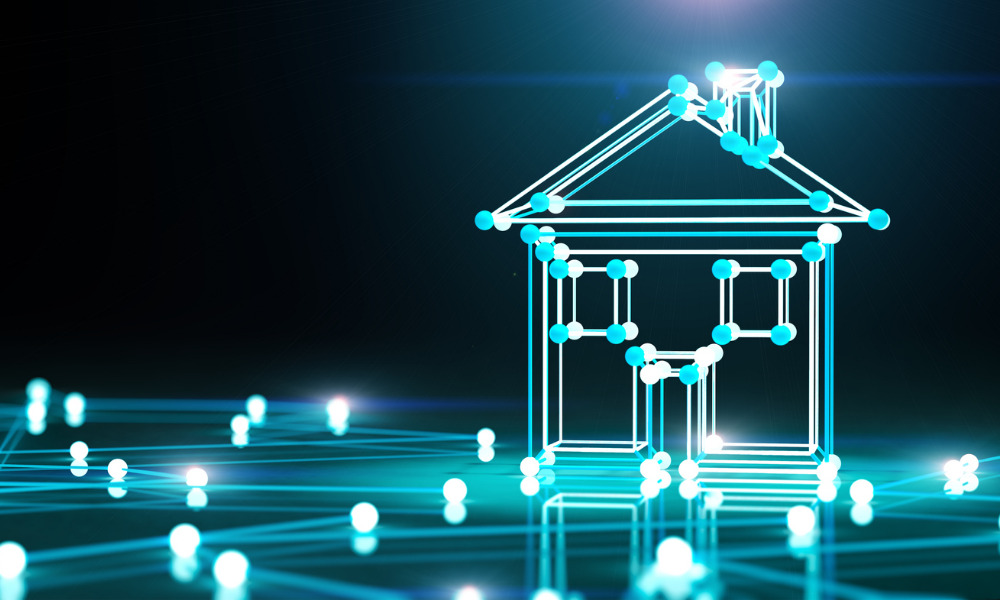 Roostify is partnering with Indecomm. LenderClose added a new board member. Insellerate launched a new software tool. Kensington Mortgages linked up with Koodoo. MPowered Mortgages is expanding. CoreLogic picked a permanent CEO. InstaMortgage's CEO is hosting a relaunched podcast.
Roostify
Roostify is partnering with Indecomm to bolster income calculation capabilities for self-employed borrowers.
Roostify is a mortgage technology provider and Indecomm provides mortgage automation.
Plans call for integrating Indecomm's IncomeGenius, an automated income calculation tech product, into Roostify's data intelligence products.
In their announcement, the companies noted the integration accelerates Roostify Beyond's vision to provide next-level data and document intelligence that streamlines and automates processing and underwriting workflows, including the analysis of income, assets and credit.
Specifically, the IncomeGenius integration expands Roostify's existing income calculation capabilities by enabling automated income calculations for self-employed borrowers.
Read more: Mortgage tech news roundup: June 24
"Improving loan assembly and processing costs, and timeframes is an imperative for all lenders in today's environment," Roostify co-founder and CEO Rajesh Bhat said in prepared remarks. "With the integration of IncomeGenius, we can now simplify and automate calculations for self-employed borrowers, an increasingly important use case as the gig economy expands."
LenderClose
LenderClose, developer of a fintech mortgage lending platform, added Jenny Vipperman to its board of directors.
Vipperman is chief lending officer for VyStar Credit Union in Florida and has more than 15 years of experience in lending and financial services. In her current job, she leads strategy for VyStar's lending portfolio including real estate, consumer and commercial lending, and heads the credit union's servicing and portfolio management business.
LenderClose most recently raised a $10 million Series B funding round in 2021 and is expanding.
The company's CEO and founder Omar Jordan said in prepared remarks that Vipperman "shares our vision for transformational technology that enables better experiences."
Insellerate
Insellerate has launched its new AgentConnect product – a software tool designed to help retail loan officers close loans.
The California-based company is a provider of customer relationship management and marketing automation software and services to the mortgage lending and real estate industries.
AgentConnect is designed to use co-branded marketing to help increase collaboration and boost partner relationships with innovative automation and dynamic content. It automatically delivers open house flyers, property websites and landing pages instantly through MLS data in real-time, which is autogenerated and compliantly displayed. This includes loan officers' specific loan and pricing options.
Kensington Mortgages
Kensington Mortgages linked up with Koodoo to create an online remortgage portal for brokers and clients.
Kensington is a specialist lender, and Koodoo is a digital mortgage platform company.
The portal presents to brokers and borrowers the remortgage rates or products that become available at the end of their fixed rate term. It is one part of Koodoo's origination platform, which includes digital distribution through leading comparison sites, a digital decision engine, underwriter portal and integrations with digital data sources to assist underwriting.
CoreLogic
Patrick Dodd has been named CoreLogic's new president and CEO, after serving as interim leader starting in January 2022.
Previously, Dodd was the company's chief operating and growth officer.
CoreLogic is a global property information, analytics and data-enabled products and services company. Its markets include real estate, mortgage finance and insurance.
"I am honored and excited to continue leading our outstanding team through this next important phase of growth and transformational evolution for our company," Dodd said in prepared remarks.
InstaMortgage
Shashank Shekhar, founder and CEO of InstaMortgage, has relaunched and is hosting the California Mortgage Bankers Association's Diversity, Equity and Inclusion Podcast.
Read next: Mortgage tech news roundup: June 17
InstaMortage is a tech-driven mortgage lender licensed in 26 states. Shekhar is an avid blogger.
The podcast is bi-monthly and is designed to bring together the personal stories of the mortgage industry's diverse workforce.
Shekhar's first episode was made available on June 23, on Spotify and Apple Podcasts.
InstaMortage was originally founded as Arcus Lending but rebranded with its current name in 2021.
MPowered Mortgages
MPowered Mortgages, a fintech mortgage lender, opened a new office in Leeds, UK and has hired 18 new staff members who will be based there.
The company has also been expanding steadily at its Guildford headquarters, and now employs 78 people overall.
Employees based in Leeds will focus on enhancing MPowered Mortgages' technology platform. Positions will range from lead developers to machine learning engineers. All will report to the company's chief technology officer.
Additionally, MPowered has hired underwriters and completion specialists among other operational roles, and those employees will be both based in Leeds and Guildford.
MPowered launched in 2021 and is part of the MQube group.