The executive is eyeing some major developments in the space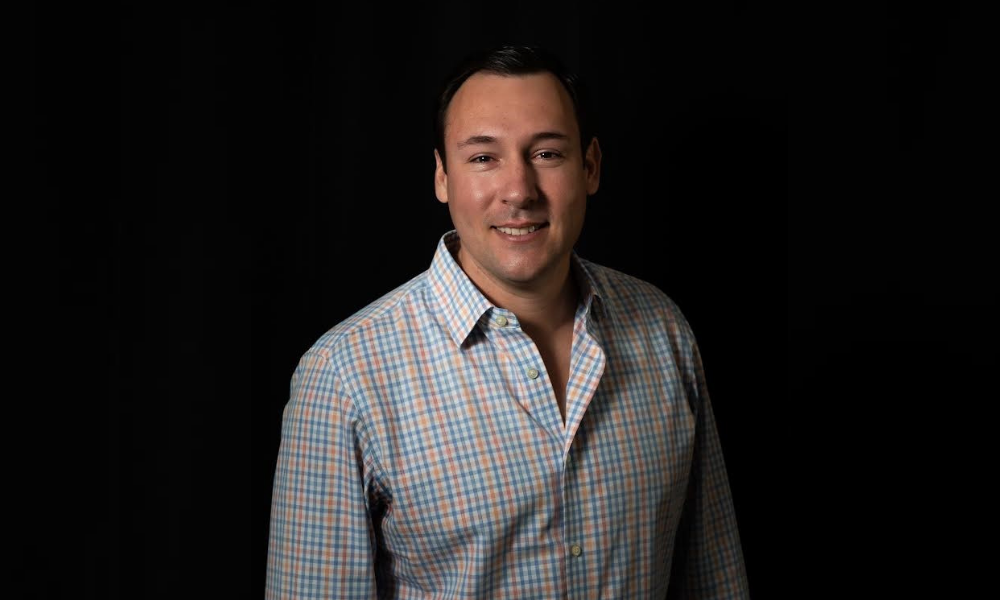 Josip Rupena (pictured) said he has owned cryptocurrency "for many, many years," though his full embrace and understanding of how it works took some time.
"I wouldn't frame it as a hesitation," said the Milo co-founder and CEO. "I think that there was a learning curve for people to get familiar with crypto on everything that's going on, because there's a tremendous amount of things going on… It's a very exciting space."
Rupena is counting on legions of customers to feel the same way, with Milo's launch of a new 30-year mortgage product in the United States that lets customers use cryptocurrency rather than cash to seal the deal.
Other mortgage and real estate players have recently been dipping their toes in the cryptocurrency mortgage waters in different ways. In September, for example, wholesale lender United Wholesale Mortgage (UWM) said it would begin to start accepting crypto mortgage currency as payments within a couple of months.
Mortgage services provider Altisource also disclosed in October that it had partnered with ForumPay, a cryptocurrency payment and conversion service, so homebuyers could purchase real estate with cryptocurrency.
Read more: Milo launches crypto mortgage offering
As early as 2017, tech innovators such as Chao Cheng-Shorland, founder and CEO of ShelterZoom, were predicting the use of cryptocurrency for real estate purchases. ShelterZoom's technology, helped, in part, to make blockchain purchases for real estate a reality.
Milo bills its product — particularly its status as a 30-year cryptocurrency mortgage product – as a global first.
"We've followed the market, and no one is offering a 30-year mortgage under this structure anywhere in the world," Rupena said, adding that he sees this type of product as dovetailing best with consumer needs.
"It's a longer duration product, which really falls in line with what consumers expect when they do real estate transactions," Rupena said. "It's something that consumers want, so we're really excited to get that out."
Milo will initially accept Bitcoin and then expand to other cryptocurrencies over time once it has the legal authority to do so, Rupena said.
The product works relatively simply, as Rupena describes it.
"Customers that wants to buy a piece of real estate today have the ability of pledging their crypto to us and our third-party custodian, and with that they're not going to need a dollar downpayment to be able to buy real estate," Rupena said.
He cited an example of a customer wanting to buy a $500,000 home, who could use Bitcoin on a one-to-one basis to buy the home in total, at which point Milo would transfer money to the seller, not Bitcoin.
"The seller will receive dollars and then we will have the Bitcoin as collateral for the transaction," Rupena explained.
Pent-Up desire
Milo, whose name is a play on the phrase "my loan," is a financial technology startup that offers mortgages as a direct lender. It launched in 2019 and has so far raised $7 million in seed financing from investors including QED Investors, Metaprop and 10X Capital.
With 42 employees in hand, it has focused initially on mortgages for international consumers who purchase real estate in the US, along with clients who buy US investment properties. The company said it has "a large waitlist" for its crypto mortgage loan product where clients have been granted early access to qualify for loans.
"There are a lot of consumers that now have crypto wealth that are… really seeing it as a potential opportunity for them to invest in real estate," Rupena said. "I expect a lot of consumer interest at least from what we're seeing already." Milo and Rupena are gearing up for what they believe will become a multi-billion-dollar market for crypto mortgages.
"There's over $2.2 trillion of crypto wealth globally, of which a significant portion is here in the US," Rupena said. "We believe that with this crypto wealth that has been created over the last 10 years, there's a desire for people to want to invest in real world assets.
Read next: United Wholesale Mortgage reveals results of cryptocurrency pilot scheme
So far, Milo is licensed in Florida and California. A number of other state applications are pending, Rupena said.
The company also plans to raise additional venture capital this year and hire 50 more employees through 2022. "We have been growing very, very rapidly, and I think [a crypto mortgage product] will just accelerate our growth curve," Rupena said.