Leader backs developing tech solutions in-house, collaboratively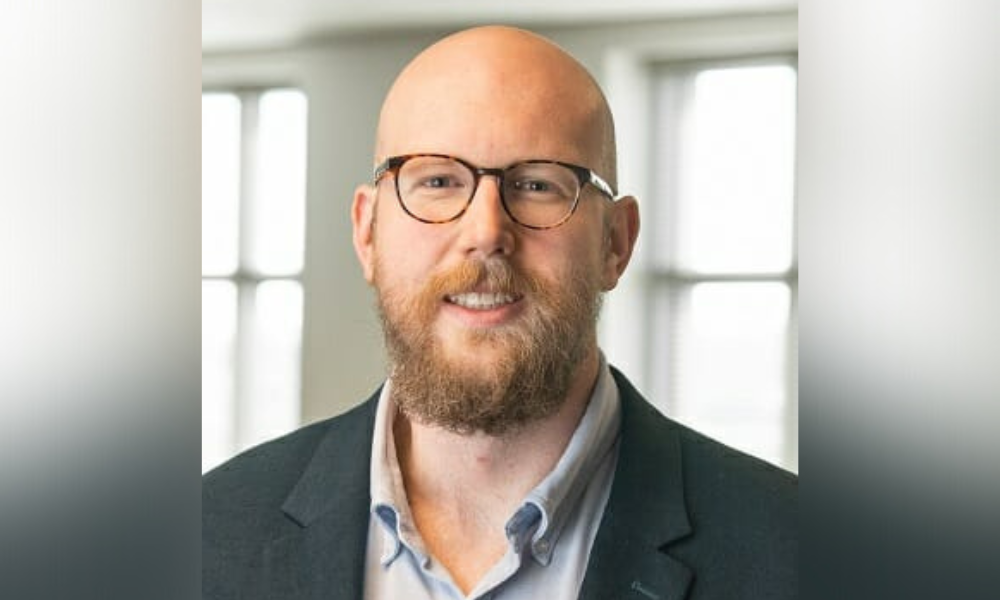 Lucas Whaley (pictured) built his first computer at age 10, from component parts. Life took him in other directions for a time, but he eventually returned to tech.
"It's something I've been interested in," said Whaley, senior director of technology for Lima One Capital, a mortgage originator and servicer of loans for business purposes – think mortgages for real estate investors. "I went to school for economics – I love math and statistics – but really came back into technology."
Lima One, with roughly 300 employees, is a $2 billion-plus annual originator and servicer in business purpose loans, and the company has originated over $5 billion in business purpose loans since 2010.
Whaley joined initially in 2017, focused on implementing loan origination and servicing systems and constructing the company's cloud data warehouse and analytics suite. He took on his current role in 2018, through which he oversees technology strategy and customer facing services. He leads the technology organization across business intelligence, product, engineering, IT operations and security teams.
Read more: Lima One Capital buys residential debt origination biz from RealtyShares
Lima One was founded in 2010 and sold to real estate investment trust company MFA financial in mid-2021.
Accomplishments
Lima One has advanced its technology tools considerably since Whaley came on board. Early advances under his leadership include a proprietary online customer portal that manages payments, construction management and loan submission. The company has built its own custom pricing engine that it extends to all broker partners it works with, while there's also a data warehouse that is a core part of Lima One's data strategy.
Whaley's ultimate technology goal is about scale and efficiency.
"It's the ability to scale and originate loans and service loans as efficiently as possible," Whaley said.
That focus comes with a doubling down on customer experience.
"Our main point of competition is the customer experience. We're not a bricks and mortar shop. We don't have branches everywhere like you may find with some conventional lenders," Whaley said. "The experience is really all through digital channels and so the digital experience with our whole lending platform is a key point of competition. It's inseparable from customer experience, which is inseparable from our loan products."
Weaving things together
Looking at the broader industry, Whaley sees mortgage as having succeeded over the last few years bringing in new technologies that address specific tasks such as verification of assets. Companies are spending more money on these individual tech tools and platforms, but there isn't yet a clear way to integrate them all together for a seamless experience from start to finish, he said, citing data from the Mortgage Bankers Association.
He said that Lima One, which is more specialized, has done well establishing process and integration competencies, but the broader industry must find ways to link all the tech improvements together.
"Companies are spending more and more on technology in the mortgage space but they're not really getting any more efficient," Whaley said.
Upgrading technology is a job that never finishes. Whaley called it an "ongoing journey," arguing that Lima One has "made enormous strides" in the last 18 months. Some key tech milestones are coming soon, he said.
More than just the tech
For Whaley, technology isn't a problem solver on its own.
"I'm not interested in just the technology solutions for their own sake," Whaley said. "I'm really passionate about solving business problems using technical tools. It provides leverage."
Ideally, solving problems with technology involves cooperation between multiple parties, Whaley said, whether or not they're tech focused.
"It's growing a team and seeing all of these different teams, all of these different competencies in the business come together and develop an actual solution and then solve it," he said. "A lot of companies traditionally struggle with it."
The mortgage industry has typically just bought technology off the shelf or farmed out technology improvements to third parties. It's better, he said, to collaborate and develop improvements and innovation in-house.
"There's definitely an apprehension in the mortgage industry to insource some of these skills and I think that's the wrong way to go," Whaley said. "This is an inseparable part of growing a modern organization."
'Challenging leader'
Whaley views himself as a challenging leader, but explained he gives room for staff to operate and see how they grow.
"Something that we've been really successful at as a whole at this company is providing that opportunity, both in my department and again at the company as a whole," Whaley said. "I would much rather err on the side of giving people freedom and challenge them, rather than boxing them in too much, limiting what they can do."
He added: "I don't want to limit the potential of anyone."
Whaley has applied that philosophy to himself as well. At six-foot-ten-inches tall, he used to compete up to the international level in Strongman competitions.