Automation, digitization are also crucial, according to the SVP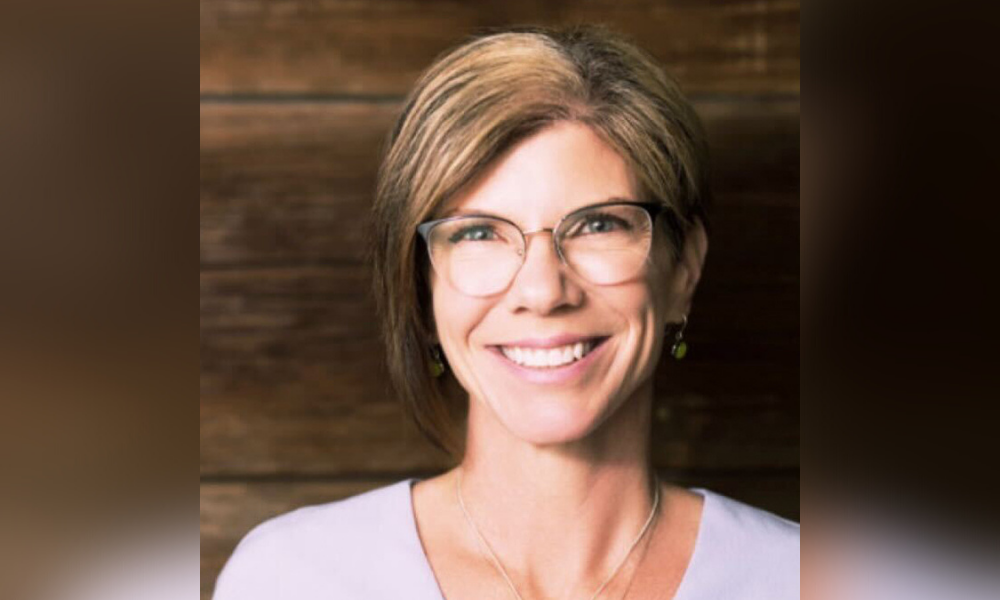 Mortgage industry customers need data more than anything right now, and it has to be good, quality stuff that actually suits their business requirements. That's something that Stephanie Durflinger (pictured), ICE Mortgage Technology's senior vice president of product strategy, considers as a top customer need at present.
"They want to or should have quality data in a meaningful way to help them make good business decisions and create as much synergy as possible in their workflows," Durflinger said. "Data is incredibly important right now."
Durflinger fills a key tech role at ICE Mortgage Technology, an arm of Fortune 500 giant Intercontinental Exchange, Inc. She's senior vice president of product strategy, focused on working through current tech product needs and anticipating future ones.
"I look around the industry to understand what the needs are and where there are gaps, and where, in a different realm, technology is going," Durflinger said. "I look for synergies that aren't obvious about how we can marry technology to solve the problems of today, but more importantly the problems of tomorrow."
Read more: ICE Mortgage Technology announces partnership with Colorado Housing and Finance Authority
Founded in 1997, ICE Mortgage Technology employs more than 2,400 full-timers. In her role at the Pleasanton, Calif.-based company, Durflinger leads its Encompass loan origination software division as well as its AIQ mortgage automation technology business. She reports directly to ICE Mortgage technology COO Eric Connors, but also works with ICE Mortgage's technology group to collectively deliver on the company's broader technology roadmap. (Robert Baca is chief technology officer, in charge of cloud and production operations).
Durflinger has been in her current role for about 18 months, though she also worked for the company in a previous, five-year stint.
Data and automation go hand in hand
Beyond data, Durflinger said, automation has become a huge need in equal measure.
She explained that customers seek automation engines that enable automation anywhere humans don't need to make a judgment call. Data can help accomplish this, she said.
"You can allow data to make those calls and execute the process and only alert a user when something requires a human to intervene," Durflinger said.
The functionality of both has evolved over time, becoming more tangible in recent years, she observed.
"I would say that people have thought about that much like Star Trek contemplated people being beamed up and down," she said. "But the evolution of that leads us into a current state where it's more tangible."
Balance
Durflinger recalled when she was with mortgage software company Ellie Mae (now part of ICE Mortgage) several years ago, she was hired to help bring the technology into the modern age. She talked to hundreds of lender customers and they were hesitant to try new things.
"It was very difficult at that time to convince lenders that the web was even a safe means to deploy their software and allow their users to interact with them," Durflinger said. "Think about that."
A few years later, lenders were starting to come around. They've become much more receptive to using the web and the cloud for their processes, she said, but it took some effort.
"That's the journey I'm talking about, getting from a state where I had a hard time getting anybody to even think about [tech improvements] to a state where it's something that's an expectation," she said. "It's table stakes."
Read next: ICE scoops up Simplifile for $335 million
Durflinger said she sees her and ICE Mortgage's job as being the balance for customers, to make sure the latest advancements are good for their needs and meet all regulatory requirements.
"We're going to look at that cutting or bleeding-edge technology and we're going to make sure that the use of that technology is going to be compliant for our lender community, and that it can be brought into their organization seamlessly in a way that is not a huge disruption to their current business and adds continuing value," Durflinger said. "That's the criteria. That's the challenge and value of implementing new types of technologies."
Prognostication
It takes a while for companies to embed technology updates that are meaningful, Durflinger said, sometimes up to a couple of years, so it requires her to anticipate trends.
"I have to look out three years or longer and think through where a lender is going to need to be and how I am going to bring technology to help solve these problems that they're going to face," she said.
One of the biggest gaps she sees in the mortgage industry is getting lenders quality data that they can use to improve their work processes. The other, she said, is encouraging lenders set in their ways to digitize workflows and make their jobs more efficient.
"We're open more now as an industry than ever before, but that's been an evolution to get that mindset open enough to think about doing something in a completely different way – not just adding technology to the current way of doing it," Durflinger said.
ICE Mortgage technology's approach has helped, she said. For example, the company has deployed technology that helps analyze income. It's done in a gradual way, she said, to let lenders see how it works, test it and compare it to the way they'd do things manually.
This gives clients time to feel comfortable with the changes tech brings, but it isn't the quickest way to modernize.
"It takes a little longer to deploy technology when you're doing it that way," Durflinger said. "But it helps the users want to use that technology."