Technology is your friend as interest rates rise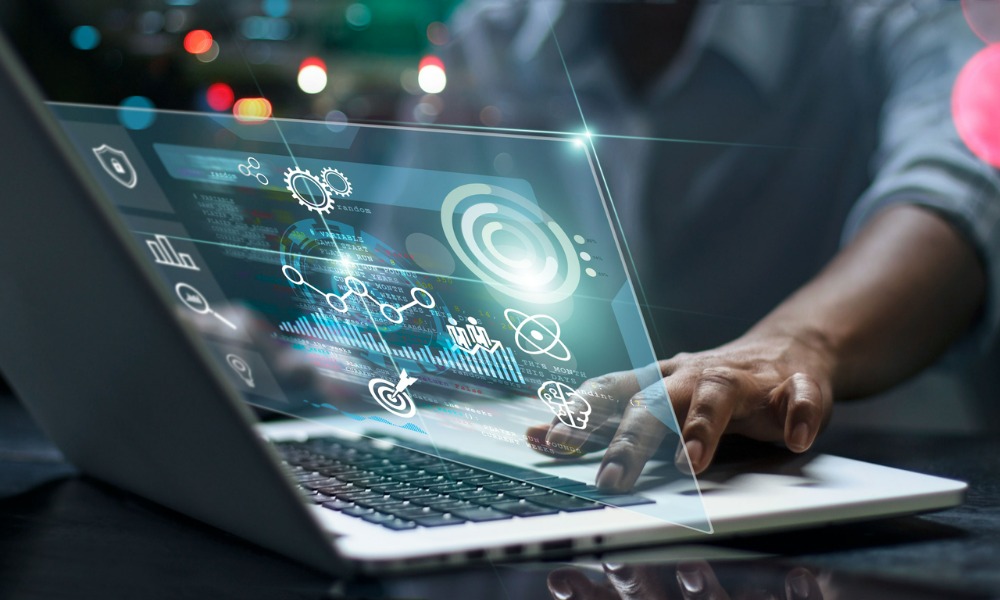 As brokers pivot to focus on a purchase market in light of rising interest rates, technology is fast emerging as a valuable aid. Salt Lake City, Utah-based Mobility Market Intelligence (MMI) is well positioned to capitalize on the shifting industry landscape.
MMI boasts of its signature product, Mobility MI, which provides actionable intelligence for lenders, real estate agents, title companies and others in the industry. According to its website, MMI says Mobility MI is currently being used by nearly 200 lenders, including 17 of the top 25 independent mortgage bankers in the US.
Mortgage Professional America ran into MMI's CEO/founder Benjamin Teerlink and vice president of enterprise sales Melissa Sike at the recent Hall of AIME event that was staged in Miami Feb. 10-12. Rising interest rates and their eroding effect on business yielded major buzz at the gathering, prompting a wave of advice from panelists and attendees alike on how to best weather the storm.
Read more: Mortgage mantra: It's not doom and gloom
"It's purchase," Teerlink succinctly told MPA in a recent interview with a quick cadence reminiscent of the cinematic character advising on a post-college career with the one-word answer, "plastics," in the classic movie The Graduate. "So much of that purchase can come from the real estate community and the relationships that you have."
Among the features offered to lenders via Mobility MI are:
Market Intelligence enabling easy access of real estate agent and lender production data on a national, state, county or local level.
Agent Wallet Share, offering a breakdown of transaction data by lender, branch and/or loan officer to show what real estate agents get business from and where those agents' other business is going.
Property Monitor that keeps tabs on past clients and notifies the LO if a client lists a home for sale.
CRM Push that pushes potential real estate agent partners or LO recruits found using Mobility MI into CRM of choice to start contact campaigns.
Teerlink expounded on the Wallet Share feature. "It will basically tell a loan officer/broker 'hey, you've done deals with these 30 agents; you closed four with this agent but they closed 14. So really, you've got 10 deals you can pick out with that agent but you've got to go talk to him.' So putting that out there in front of the LOs and brokers and say 'hey here are your opportunities, your foot's already in the door you've got a relationship but there's a whole lot more to have.'"
Read next: Hall of AIME touted a success
Teerlink noted he ran into a broker who used the tool and secured four additional loans of over a million dollars apiece. "That makes a big difference," Teerlink said.
Added Sike: "The advice I would have for brokers is embrace technology, max out those existing referral partners relationships and don't put all your eggs in one basket – look for new partner relationships."
Teerlink referenced company tools for the lender side of a transaction. "For the lender, we're able to do a few things," he said. "We're able to say, 'hey look, as a company, here are the top 250 real estate offices that you work with – like market share in that office. Here are the agents you've never done any deals with and they're big producers. You should either grab the LOs that are doing biz with those top agents in that office and recruit them or you should spend some time and build relationships with those agents and get more business.'"
For brokers, there's "Matchmaker" currently in beta testing. "We're putting some cool things together," Teerlink said. The tool zeroes in on similar transactions that can help break the ice – a loan on the same street, for instance. "That's a good reason to talk to this person," the CEO said. "You have something in common; you can talk to them and get your foot in the door. We call it Matchmaker. It's not a dating site but it's awesome."
Sike noted the ability to leverage their company's tools to further ingratiate with brokers. "If you're lenders, it's not just about recruiting, but also about retention. On the lender side, loan officers can't get the platform by themselves. They have to be with an enterprise package with our company. So, if a lender is recruiting someone and letting them know 'hey, we've invested in you and we're giving you all the tools that you need to succeed in a purchase market.' That goes a long way."
The company's Property Monitor could yield a bonanza by providing triggers based on transactions, Teerlink suggested.
"As soon as a broker gets their MMI dashboard, it's going to show all their past loans," he said. "It doesn't matter what companies they've been with, we bring in all their past transactions and we'll let them know, pretty much in real time, when any one of those past clients list their house for sale. Odds are, they're buying something else and they need a loan."
The upshot: "Seventy per cent (70%) of the consumers that list their home don't have their financing lined up on the next month," Teerlink said. "Huge opportunity."