Company positioned for changes amid GSEs' call for modernization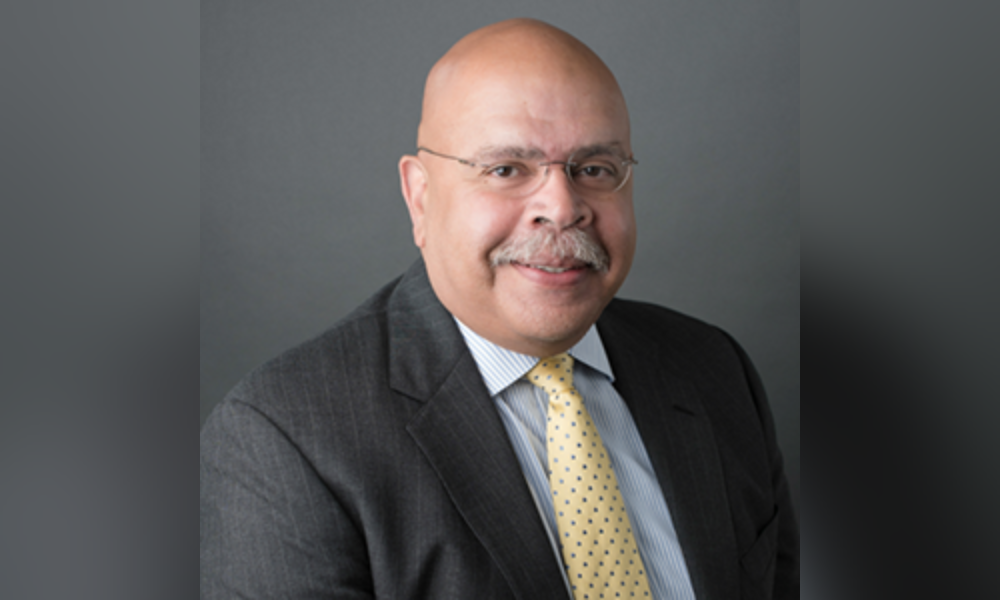 You might say that government-sponsored entities are throwing down the technological gauntlet. In a recent article, titled "Lenders See Considerable Value in Appraisal Modification", Fannie Mae detailed methods to leverage technologies, data and analysis to enhance the management of collateral risk, making the process more efficient for lenders, borrowers, appraisers and secondary-market investors along the way.
Dean Kelker (pictured), chief risk officer for SingleSource, is all over it. As modernization gains traction in the mortgage lending industry, SingleSource has already completed more than five million home valuations, and Kelker has embraced the call for modernization. Such modernization is now new, Fannie Mae noted, beginning more than a decade ago with the digitization of appraisal data through the Uniform Appraisal Dataset and the Uniform Collateral Data Portal that has "…changed the way we think about collateral risk management, enabling new risk-based data-centric approaches," the GSE noted in its May article.
In that timeline of demarcation that's been yielded by the pandemic – how things were done before versus how they were done during and after –Kelker agrees modernization predates the scourge. But in the next breath, he noted how the pandemic had the effect of speeding up implementation of technology in the industry.
"Some of this does predate the pandemic, and some of the steps that Fannie and Freddie are taking now really began several years ago," he told Mortgage Professional America in a recent interview. "But the pandemic itself did accelerate it in the sense that when we were all in isolation and there was still a need to get mortgages done – how did we do valuations?"
The answer was simply one of interior versus exterior: Indeed, it was amid pandemic that "…the agencies basically allowed lenders to do exterior-only inspections, so we didn't have to go inside people's homes," Kelker explained. "I believe the pandemic probably provided some experience for the agencies to determine their risk profile did not substantially increase by going exterior versus requiring interiors."
Read more: The modernization of the appraisal process
Just like the pandemic called attention to the need for alternatives, a lack of modernization between the GSEs themselves begat the tech push it now is espousing, Kelker noted. "I think if we go back several years ago, the agencies did not accumulate any significant valuation data," he told MPA. "They would look at valuation data if there was a problem with a particular loan, and if you go back when the real estate market crashed a number of years ago, they found a lot of issues but ultimately they didn't have a significant amount of data to look at other than on those loans that were defective or defaulting."
Hence the push for uniformity at the agencies: When they created the uniform appraisal data set – which essentially standardized reporting of appraisals, and they started accumulating the data – the data was comparable because everybody was using the same data set to report results," Kelker said. "As they accumulated data, they realized that they could use that data to either support or challenge appraisal data they were getting in the field."
And that, in essence, begat a climate of modernity: "That was the beginning of modernization. And as we got into the pandemic and post-pandemic – if I can use the word 'post-pandemic' at this point – the agencies realized that using exterior data or supplementing their database with inspection data provided a good substitute for what used to be traditional full-appraisal data inspection."
As it happens, the tech push comes at a time when it's most needed during substantive shake-ups in the lending landscape, Kelker explained. "Largely, we're just coming off a large refinancing cycle, which was slowed down since the recent increase in interest rates," he noted. "But over the last couple of years or so, the demand for most refinancings was extremely high. That was coupled with the fact that we have what has been a declining number of appraisers in the marketplace over the last couple of years. As people leave the business through retirements, the new participants coming in are coming in at a much slower rate than the people who are leaving.
"So we've had huge demand and limited capacity. Ultimately what that did is delay the ability of lenders to get deals done because they were waiting literally weeks – and, in some cases, months – to get appraisals done. That was not an optimal situation, certainly not for lenders who were trying to get deals done, make some money and move on to the next transaction."
Read next: What will the mortgage process look like after COVID-19?
SingleSource is already positioned to offer more modern appraisals methods, Kelker said. Still, some lenders are waiting to see how some modern methods are implemented before going all in, he added.
"It affects us in a couple of ways," he said of the push for technology-aided methods. "We have a fairly robust inspection business that fits with some of the systems we provide that are not evaluation-related. We have a fairly large inspection business. One of the elements of the new products are floor plans, so there's a new technology out there – we didn't develop it, somebody else developed it – that will use an iPhone that is manipulated through the property and draw a floor plan. At this point in time, while we have that available to us, as of yet we have not had that much demand for that particular product, but we are certainly set up to provide it."
The lack of demand for the iPhone-aided product is indicative of the slow nature of implementation to new things, he suggested. "It's a new product that was just introduced in March. My experience is when a new product comes along, lenders will stick their toe in the water and try it a little bit and if things work out, they start to use it more often," he said. "We're just early in the cycle."
The GSEs tech-driven clarion call has prompted SingleSource to adapt further, Kelker acknowledged, even as the company is already well set up to provide updated appraisals.
"We're in the process of changing our operational platform," he said. "We've used a proprietary, home-grown system for the last number of years, and it just got to the point that it was old, and we needed to do something new. So, we're in the middle of a transition to a new platform. In terms of producing the products, we're fine as far as being able to produce them for anyone who wants them or needs them. Obviously, the newest programs with the hybrids, everyone has less experience with those. While we can produce them, I'm sure we'll be better producing them a year from now than we are today. But we can deliver them today."