He sees himself as a connector between employees and the technology they need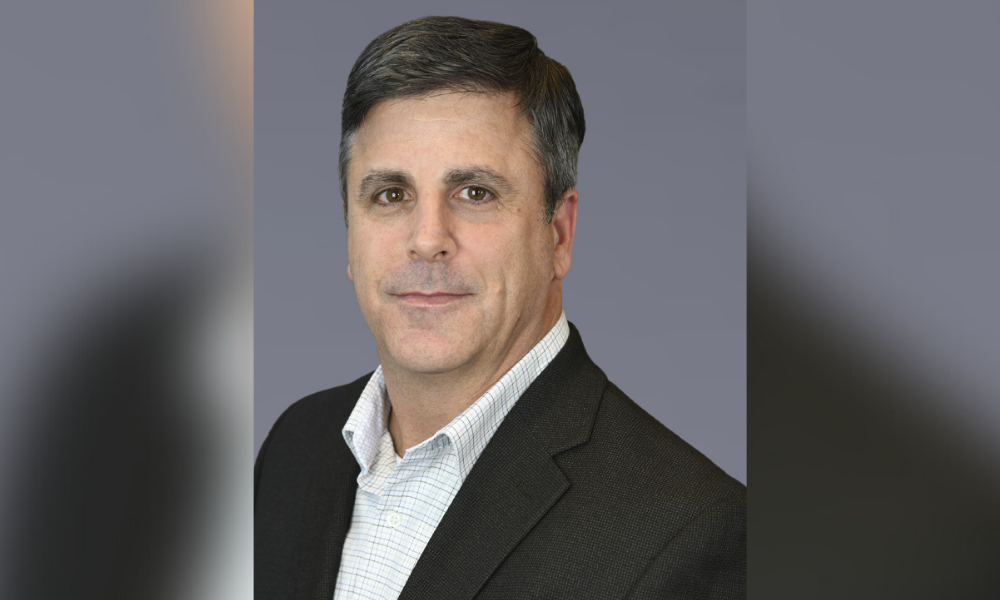 Kurt Reheiser began his career more than 25 years ago initially as an application developer and programmer. It's been a wild technology journey ever since.
"From a career perspective it's been a heck of a ride," said Reheiser (pictured), chief information officer of Guild Mortgage (GHLD), an independent mortgage bank. "It's like being on a roller coaster."
Reheiser joined Guild in summer 2020 after serving as CIO at PrimeLending and before that at Fay Servicing. At Guild, he is charged with leading the mortgage company's evolving technology and information strategy. Job tasks include developing next-generation platforms and services for the company.
San Diego-based Guild launched in 1960 as the U.S. mortgage industry was first forming. The company employs more than 4,000 employees at over 200 retail branches and conducts business in 48 states and the District of Columbia.
Read more: Guild Mortgage opens first branches in Ohio
To Reheiser, a chief information officer can never know everything about technology. Rather, it's about identifying advances that work best for a particular company, and having a good team trained to do the same.
"It's impossible to keep up," Reheiser said. "Part of my job is having the radar for what can be the new technology opportunities to build, [and] to develop my people to have that radar as well."
Tech tools
As a CIO, Reheiser approaches the use of technology as a tool, rather than the overriding focus.
"I don't think technology solves problems by itself," he said. "We try to use technology to automate the things that people don't need to spend their time on – their routine tasks."
With the whole mortgage industry moving toward the use of digital tech and tools, Reheiser said Guild's use of technology centers, in part, around improving the customer experience. In doing so, the focus is on helping Guild employees do their jobs better.
"At Guild, where we want to focus our people, time and energy is really on the customer experience, and doing the things that machines can't do – guiding people through their first home purchase, through change-in-life circumstances and things like that that require a personal touch," Reheiser said. "I view technology as the thing that frees up our people to do the human side of the mortgage business."
A CIO's focus is on day to day as much as any long-term vision, Reheiser explained.
"I think with mortgage… you always want solid performance. You always want security but then you also have to keep pace with an increasingly competitive finance experience, the customer experience on the external customer side," he said.
Customers have rapidly moved to using their smartphones over the last decade for mortgage or other industry transactions. That shift has left them comparing user experiences across industries with which they interact, Reheiser said, creating new pressures for Guild and other mortgage companies to measure up.
"Customers are going to compare the experience they get… in other forums, whether it's social media or shopping," Reheiser said. "There's innovation online [and] I feel like we have to match that because the customer bar for everybody, whether it's a mortgage experience or not [is higher now]."
Continuing the mission
Reheiser said his mission is to continue the technology modernization efforts at Guild that came before, rather than launching something that's outright new. Of particular note – a loan origination platform system that he said has helped Guild customize the customer experience.
"Having control of your own application gives you a lot of flexibility there," he said.
Read next: Guild Mortgage to pay $25m over alleged FHA violations
High on Reheiser's longer-term list is continuing the digitization of the mortgage experience in a way that removes the need to deal with paper.
"We should have data that we can feed into the decision engine" and use in areas such as signatures and closings, he said, noting that the changes will add both more and less human touch to the process.
"Digitization is going to make us 'less touch' in terms of handling paper and things like that, but also 'higher touch' as we give borrowers more capabilities online for interactions and things like that," Reheiser said.
"It's a continuation of, again, where the business is going, and where technology is going in general – to be more database [focused] and more immersive for consumers, and more personalized."
Part of that effort includes regularly refreshing the Guild web experience to make sure that customer fulfillment remains positive and efficient at the same time.
"What matters more and more is immediate fulfillment, and immediate contact with the customer," Reheiser said. "As soon as we know that a customer is browsing on real estate sites or shopping for mortgages, we want to get those customers on our team's radar and be the first to contact them."
A connector
Rather than establish a vision and implement it, Reheiser's approach is more about being a connective element to help employees realize the technology needs they identify. He noted that this is much different than 20-plus years ago, when there were "a few monolithic systems" that mortgage companies relied on and used without personalization or nuance.
"As vendors change and as the technology emerges [employees] expect me to be aware of [changes] and be able to advise them of the right vendor for the capabilities we need," Reheiser said. "I am a bridge between what my business folks want and the technology options that are out there. My role is to connect and advise them and really be a servant, leader and a listener."