Before ChatGPT which company was already using automated underwriting system analysis?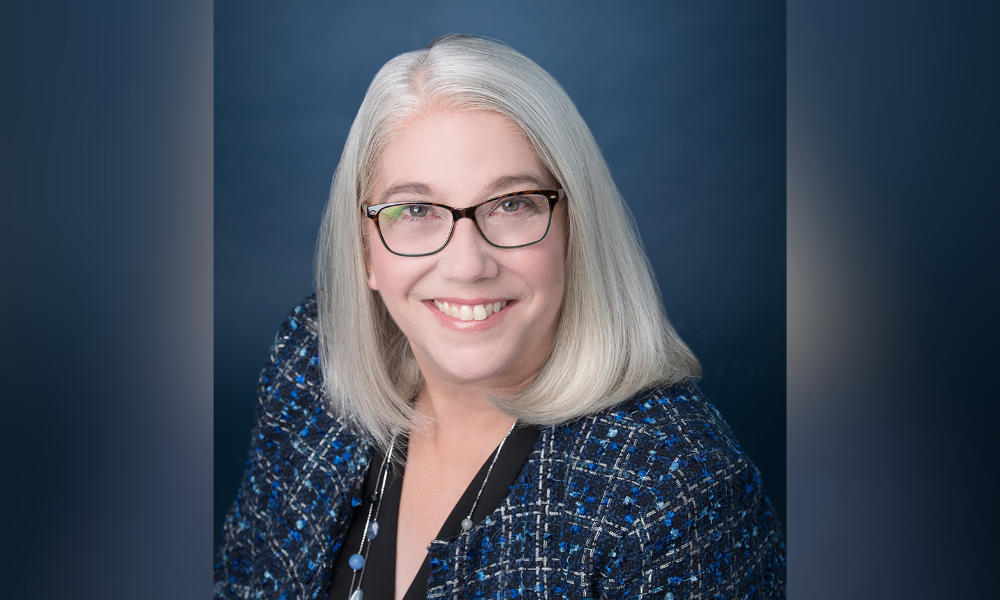 This article was produced in partnership with Tavant.
Desmond Devoy, of Mortgage Professional America, sat down with Shannon Johnson, a Tavant product manager, who is helping lead the way in creating a touchless lending platform using AI and machine learning to change the mortgage industry.
Fax machines were the future, once.
Now, AI is not the future of the mortgage industry – it is the present.
Shannon Johnson (pictured), product manager at Tavant, has worked in the mortgage industry for almost 35 years, starting as a loan processor, and has seen how much the field has changed technologically over the decades.
"When I started in the mortgage industry. Literally, fax machines were the hot new technology. I'm not exaggerating," she said. "I learned this business by hand. I did every operational job in mortgage lending that you could do – process, underwrote, close post, close ship."
She ran a wholesale and a retail division at two different banks for about 12 years, before the big crash of 2008, and she was offered an opportunity.
"I've always loved technology. I've always been an early adopter," she said. She was ready to move on from the old days: "I got tired of carrying boxes," she said with a laugh.
At her new job after the crash, she felt right at home.
"I could talk to the developers," she said. "I really got to understand what was going on behind the scenes. And I knew that that's where I wanted to live the rest of my life."
She has been at Tavant for about two years now and is seeing what were once dreams of a touchless lending platform come to life.
"Wouldn't it be amazing to build something myself, right? I know what it needs to be," she recalled. "If I could just build it, I could make it amazing. And just be careful what you wish for because now I am where I am!"
Now, those dreams are coming to life, with Tavant's new touchless platform covering everything from appraisals and collateral to fraud. The latter two come with a barrage of information. But the platform seeks to "bring everything, all those tools in our tool belt, together to really have a better-quality loan. If you have a better-quality loan, it's a better experience for the user."
By catching mistakes before they become a bigger headache down the road, the loan process can also be a faster one as closing issues get handled with before deadline day.
"The system is going to put its hand up when there's a problem," she said. Infill on the system also means brokers do not have to retype the same information over and over again.
"It's just a win-win all the way around," she said.
Getting more technical, she noted that "we're LOS and POS agnostic. You have a homegrown system you're using, as long as there's APIs involved, as long as we can get to the documents or data, a variety of different ways, it works for everybody. It can function within any ecosystem."
Listen to underwriters to develop system
The platform's planks , if you will, have been a work in progress. When she joined Tavant about two years ago, "the automated underwriting system analysis was already alive and functioning and doing its magic."
The magic word returns to our talk when she talks about the work being done at Tavant on the system in the meantime, and how they listen to her mortgage industry background in developing the system.
"I taught myself how to code lightly, Visual Basic, a little C Sharp and C++, because I'm a big nerd," she said. "But I'm not a developer. I couldn't build this stuff on my own. But I have a team where I can express to them what it needs to be. They then work their magic."
One key component that she stressed was important, was making sure that underwriters could access source documents easily.
"Underwriters, by nature, are mistrustful. We don't believe anything anyone tells us," she said.
She encouraged the developers to go and talk to five underwriters and ask them about accessing source documents.
"All five of them were like, 'I would be annoyed if you didn't let me see the source information,'" she said.
Another way that Tavant's system is adaptable is how it can work within the requirements of different lenders, like Fannie Mae and Freddie Mac.
"It will take both of those findings, sit them side-by-side, and point out differences or discrepancies," she said. Where one company may want a property inspection waiver where the other one does not, the second company may need one year of tax returns, and so on.
Knowing this information upfront can save hours of time.
Future opportunities for the platform
"The mortgage industry is cyclical, right?" Johnson said. "We have a boom and everybody just does more business than everybody can do." About 18 months ago, "the market turned on a dime. And then all of these really great people are out of work. That hire/fire cycle. I think one of the other things about touchless that really excites me is getting out of that cycle," she said.
One more thing that excites her about the platform is the opportunity for machine learning.
"You can bring in people who maybe don't have a lot of industry experience, but the system will help train them," she said. "It's actually a great opportunity for people who don't really know anything about the mortgage industry to come in and learn."
For all the talk about robots and AI coming in to replace humans at the office, she stresses that "we still need people. We are years away from having something that is completely automated."
For more on this, please visit: www.touchlesslending.com