The offering launched in 2003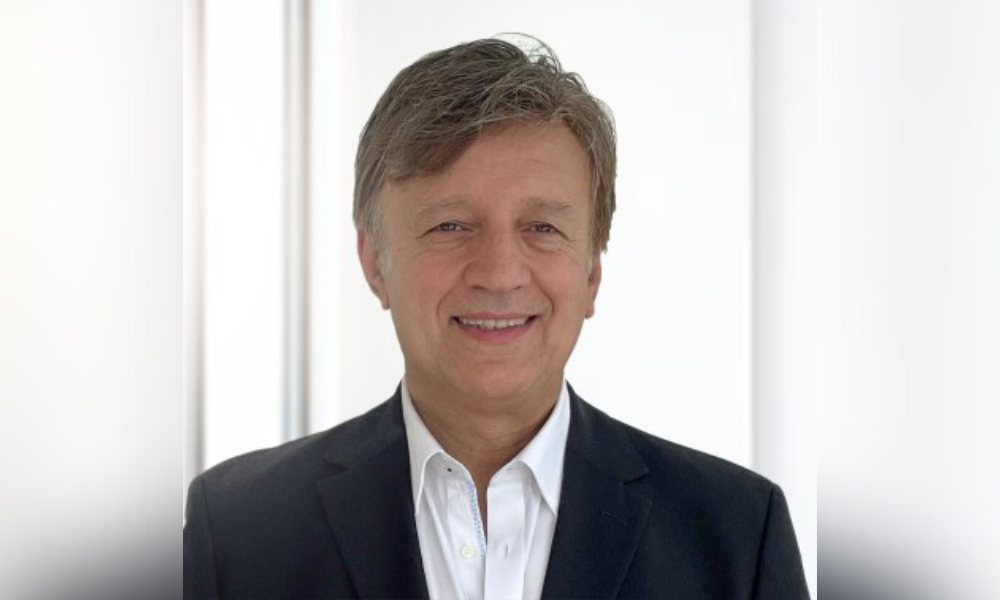 LenderHomePage is a digital mortgage platform company that launched initially in 2003. Founder and CEO Rocky Foroutan (pictured) believes the company is recession proof.
LenderHomePage's cloud-based technology propels lender websites, mobile apps and mortgage point-of-sale products and services. It is also designed to improve the borrower experience, streamline the mortgage process, and boost loan officer productivity and efficiency. Foroutan said his company's offerings attract interest in good times and bad, especially now that interest rate hikes have drastically slowed down the mortgage market.
"We are a recession-proof company when it comes to the mortgage business. When the rates are low, and people are doing a lot of business and the phones are ringing, everyone is cash rich and they always say 'hey, give me your top model … and the best website package and mobile app,'" Foroutan said.
"When the tides turn, people say 'I need the professional mortgage people, the ones who actually understand the cyclical nature of the business. This is a good time to get back to basics and strengthen my digital footprint and increase my brand awareness both digitally and with my realtor network.'"
Read more: CEO reveals company's 'secret sauce'
LenderHomePage benefits in both situations.
"We come in smack in the center of all of that," Foroutan said.
The California-based mortgage technology company has been around for a while. LenderHomePage launched in early 2003 and employs 30 people. It is bootstrapped, and both cashflow positive and profitable.
Foroutan and LenderHomePage's job focuses in part on "delight," Foroutan said.
"We help our clients generate [customers] online and delight them," Foroutan said. "We help them convert traffic they get into their websites through our funnels and forms into actual clients and prospects."
Once potential clients become actual ones, or at least viable prospects, LenderHomePage works to make sure the mortgage process is both hassle free and user friendly.
White label tech
LenderHomePage considers itself to be a white label, multitenant platform. What that means is multiple clients can log in and have the platform formatted when they use it to customize their wants and need.
"We've branded the platform as yours, so as a mortgage team [or] professional, your customers will see your brand," Foroutan said. "Your entire look and feel and your workflows are implemented, but it's running on our platform, which is highly configurable."
Independent mortgage brokers constitute most of LenderHomePage's customer base, though the company also markets to midmarket independent lenders as well. That translates into more than 2,600 mortgage companies with whom LenderHomePage does business.
The company's point-of-sale platform and mobile app and separate sign on for social media emerged only in the last few years.
The mobile app, rolled out in 2014, served as a marketing tool loan officers used with real estate agents and borrowers. LenderHomePage's point-of-sale platform came out in 2019 – with a priority on using good design to maximize the user experience.
"We needed to [give] a lender or mortgage broker a unique and ubiquitous experience for their borrowers, whether they came in through their social media at the website, the mobile app or the point of sale," Foroutan said. "We created a single sign-on platform [and] connected all of our services [and] touch points that a consumer will have, into one back-end experienced for the customer."
Behind-the-scenes technology that helped to accomplish this include the PHP & LAMP Stack – programming typically used in areas including e-commerce and building online communities. JavaScript is also another important tool that helps make the mobile device and overall system simple and easy.
"Our mission is every screen that is served up, whether on a mobile device or on the screen, we question whether it is as simple as can be or if we should still continue to declutter and make the borrower move [more easily] to the next step," Foroutan said.
Read next: That doesn't mean what you think it means
Machine learning also comes into play in terms of identifying payments, for example, but simplifying the user experience remains the bigger focus.
Integrations
LenderHomePage integrates most often with broker CRM or loan origination systems, and it has a single "command center" for its website, mobile app and point of sale options that allows customers to access all options after an integration. Importantly, it has integrations already in play with specific systems that brokers use such as Encompass, MeridianLink and Lending Path.
For a first step, LenderHomePage looks at whether it supports a clients' CRM components. Assuming it does, a more native integration can be completed in a week or less if a client has regular commercial CRMs in play with which the company is already integrated.
If the client does not, the process can take longer.
The company can also use a Zapier integration with customers, which is a quick way to largely automate the integration process and complete it within a week or two. Zapier can also be used temporarily until the company can undertake a more native integration, Foroutan said.