One LO funded $1 billion himself…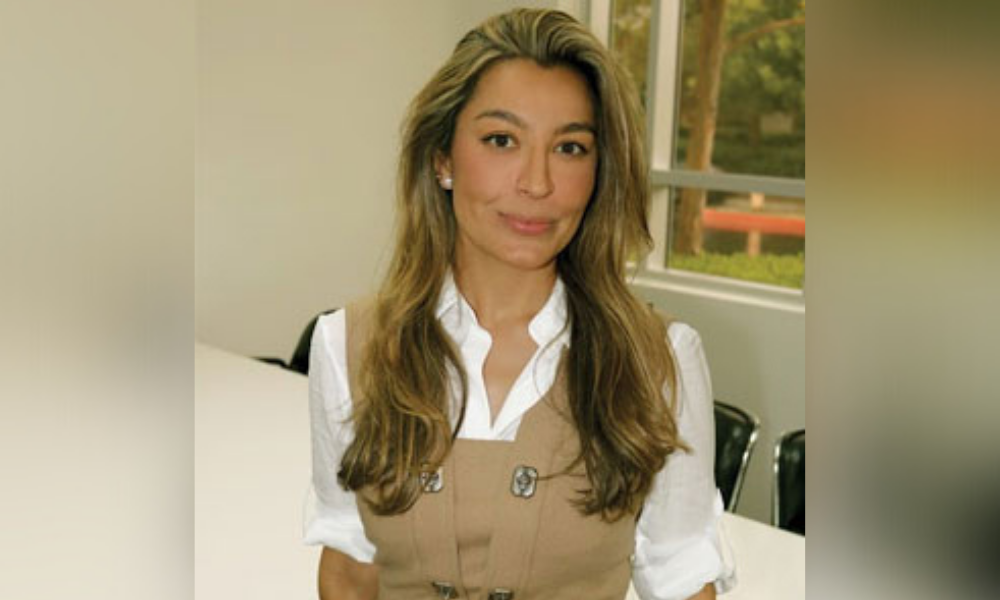 From finding a prospective mortgage borrower to closing on a loan, communication is key along the way – particularly amid an environment of skidding originations and margin compression. This is essentially the idea behind Big Purple Dot, a real-estate-centered CRM platform enabling collaboration among those involved in transactions, from beginning to end.
Key to such optimal communication are SMS/MMS video tools to boost the effectiveness of customer engagement. As the Irvine, Calif.-based company's motto reflects, such "Real Estate at the Speed of Thought" enhances the borrower experience – increasing the likelihood of converting a lead to a closed loan – with carefully crafted communications delivered at just the right intervals along a transaction's lifecycle.
"We have been able to be on two sides of the market," company CEO Roxana Davidoff (pictured) told Mortgage Professional America during a telephone interview. "Through the refi, our customers, our clients, our lenders, are doing extremely well. Transitioning over to the purchase market, we've been able to be flexible and nimble to provide and help the success of our loan officer."
She cites an especially notable success story: "One loan officer in particular, from using Big Purple Dot, last year funded $1 billion himself," Davidoff said.
Read more: SMS marketing 101for mortgage brokers and lenders
"The key is communication," she added. "Timing and communication. When you talk about timing, it's about our lenders being able to communicate with the consumer or the borrower. That's number one. Communication is being able to communicate with others and update them through the whole finance process or purchase process for one of the biggest purchases of their life. We empower lenders and loan officers to deliver the best experience that they possibly can by using our platform."
Against a backdrop of pandemic-sparked remote working across the landscape, the formation of Big Purple Dot 10 years ago seems prescient. Davidoff relayed how the video tools offered through her interactive platform have filled the communication void that resulted from the need for physical distancing.
"We are constantly innovating," she said. "Through these times when we've been transitioning into more of a remote setting, we've been able to take advantage of that and create relationships and get to know your clients better through SMS video and messaging."
The permutations of such messaging depend on the user, she noted. Either way, the aim is to achieve a bond with the customer through personalized messaging, she said.
"It really depends on how you use it," Davidoff said. "Everyone uses it a little bit different. Some people use it for 15-second video tips on how to walk them through the process. Some people want to update on a transaction, where they are in that transaction."
With each carefully timed message, stronger bonds are created: "Having you send a quick little 15-second video to get to know you a little better by helping them through the process really allows the lender to create a bond with their client," Davidoff said. The messages arrive on consumers' phones much like a text message but in video form, she explained.
"It's much more personal, especially during these times when everything is much more remote," Davidoff said. "Being able to figure out and reinvent a way to create communication while not being in person is key. You want to make sure that your clients feel comfortable with you. How do you do that when everything has gone remote? We feel this has created that relationship to being able to feel that you've communicated in person."
Read next: Maximizing customer engagement with a digital platform
But even in more normal times, she noted, not hearing a status report in a timely manner can be infuriating to a consumer. Big Purple Dot ensures the flow of dialogue toward more seamless communication, she noted.
The child of a Mexican mom and Bolivian father, Davidoff embodies a minority within a minority in a male-dominated field – itself a notable achievement. At home, she negotiates communication in both English and Spanish with her three children in promoting bilingualism.
At some point, such attributes won't be viewed with a sense of marvel given their milestone nature – it will have become the norm. Still, Davidoff politely indulged MPA to broach the subject of her personal narrative.
"In any situation there are challenges," she said in response. "Definitely me being a woman in a male-dominated market was difficult of course. But when I look at that, I look at the challenges more in a business landscape. I don't like to look at the gender. I feel just being the leader and being able to move forward and moving the needle where hopefully it will become the norm where it's not looked on as 'wow, it's the minority CEO, and she's a woman.' So, I want that to be looked on as a positive."
Extricating oneself delicately from the politics of gender, Mortgage Professional America asked next about the company name. Where did "Big Purple Dot" come from? The answer proved somewhat anti-climactic, with Davidoff jokingly wishing aloud she had a better origin story.
"When we first started Big Purple Dot, we were in a tiny little room and didn't know what we were going to call the company," she related. "We were just trying to figure out a solution to a problem. One of the developer's Google pins on his map were set to purple," she recalled.
It became a place holder while a formal name was considered before everyone warmed up to the idea of it. But: "If we're going to be a purple dot, we're going to be a big dot," Davidoff remembered saying at the time.
A decade later, the name choice seems apt as Big Purple Dot in general and Davidoff in particular – amid a purple haze of remoteness and isolation – have put themselves on the map with the afterglow of human interaction.