Company was early competitor with 2007 launch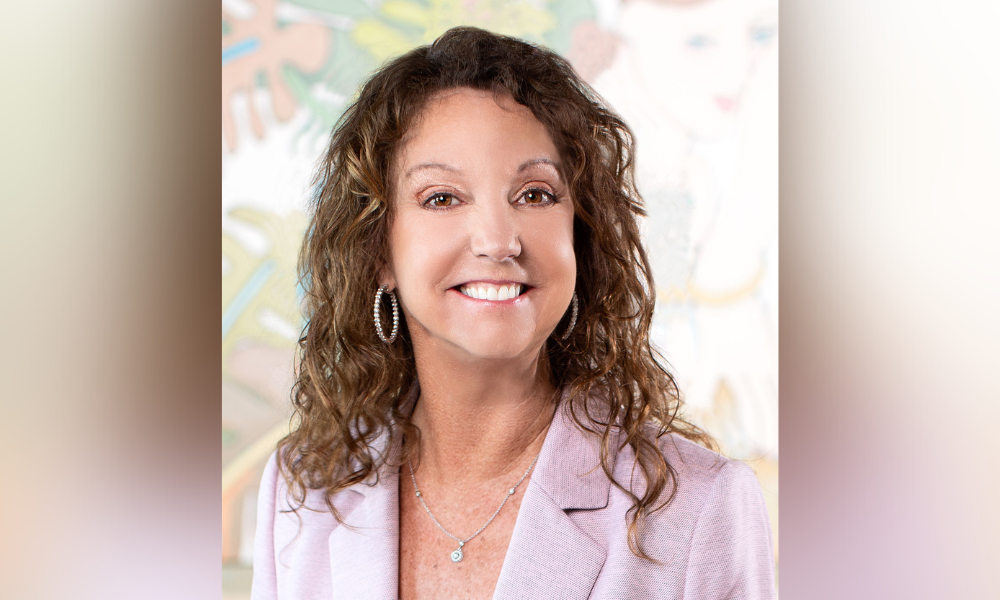 Jane Mason (pictured) launched Clarifire in 2007, just when the economy collapsed, and the mortgage industry went with it.
Clarifire is a mortgage servicing technology company focused on process automation software. Its areas of focus includes helping mortgage servicers with forbearances, and it has provided assistance with natural disasters, hurricanes, tornadoes, earthquakes and wildfires. Debuting the company during the 2007 economic crisis helped establish its credentials early on, said Mason, who serves as CEO.
"It helped by giving us credibility to successfully help large organizations survive that time," according to Mason, an MPA Elite Women 2021 winner. "We have proven statistics of how we were able to reduce overhead … we took our process automation expertise and showed them not how to not only become digital, but what the technology can do to help them manage the volume and velocity and change."
Clarifire is bootstrapped, which means it has never raised venture capital. Within the next two years, Mason said, the company hopes to find a partner that would help it scale and reach more clients and customers. Such a ramp-up would come as the mortgage industry is again forced to respond to outside forces, dealing with rising interest rates and accelerating inflation.
Read more: Clarifire CEO on success, gender biases, and impostor syndrome
"I need to move because we have another big crisis that is occurring in the industry and we can help, and I think that's where the value of the product comes in," Mason said.
At present, Clarifire has 60 employees. Sales are currently word of mouth, but an investment partner would enable the company to hire a sales force and expand its reach, she added.
SaaS, forbearances and COVID-19
The company's technology is cloud-based and uses a SaaS delivery model. Clarifire also relies on its own business rules engine that it developed, and the software includes special features for the mortgage servicing industry.
Early on, Clarifire worked with larger entities such as Fannie Mae, helping it to automate communications and workflow among all parties in the industry. Truist Financial is the company's biggest customer so far, Mason said.
Over time, Mason said, the company has applied its process automation software in multiple ways. In the early stages of the coronavirus pandemic shutdown, the customer base for Clarifire's clients fielded hundreds of thousands of requests for forbearance. Clarifire was able to apply its process automation software to help streamline what clients were dealing with.
"Their customers – their borrowers – were in a panic," Mason said. "We automated the intake of requests for forbearance relief … We looked at how to group in aggregate like processes, and how to provide relief."
That included providing clients with integrations to their call systems, and a website for each customer allowing their borrowers to connect with the Clarifire community. They could click a button to get automated approvals with documents generated in under three minutes, Mason explained.
"We were able to take the technology that we have developed, apply it to a crisis and help our customers automate those processes and get results that they needed in order to survive the velocity and volume of what was occurring," Mason said.
The company also automated the process of converting from a forbearance to a loan modification approval. That streamlined process includes an underwriting engine that encompasses rules from the federal regulatory agencies. It also automates options the customer has so mortgage servicers can explore the situation more quickly and make the right decision.
Competition
Companies including Appian, Paradatec and Floify are among many that focus on various aspects of process automation for mortgage industry workflows. Mason said she is well aware of the others, but that Clarifire stands apart because of its years of expertise.
Read next: Case study: Floify's mortgage automation software
"Everyone in the industry talks about workflow now. It's like the new thing," Mason said.
But Clarifire has an edge, she said, because it has a dynamically changing user interface that is adaptable.
"We're different and these start-ups could not develop what we have in the timeframe to help everyone in the industry," she said. "If you're talking about some of the other potential competitors in the industry that say they're automating workflow and it's low-code or no-code, they have to build all of that, and that's going to take time and mega dollars."
Clarifire, on the other hand, allows customers to leverage automation processes that are already built, along with other web services.
"We have that library of proven processes for customers to leverage," she said. "They don't have to build them from scratch."