Owned by RE/MAX since late 2020, it is building wider interest in its signature technology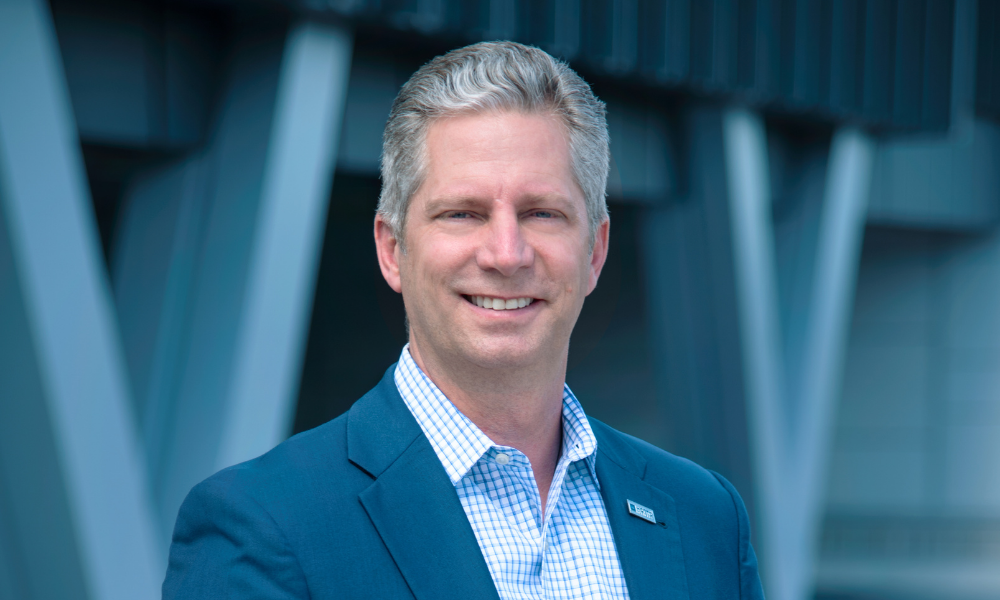 The company wemlo (pronounced "weem-low") began life in 2019 as a fintech start-up with a platform focused on third-party mortgage loan processing. It has matured considerably since RE/MAX Holdings, LLC, a real estate brokerage franchisor, snatched it up in September 2020. A steady growth trajectory has followed ever since.
With 16 employees at the time of its acquisition, Florida-based wemlo now employs 43 full-time people. The company's platform currently serves 126 customers, 46 of which are independently owned, operated and licensed Motto Mortgage offices (Motto Franchising, LLC is a subsidiary of RE/MAX, LLC). Future plans include adding on many more clients.
"It's really expanding," said Ward Morrison (pictured), president and CEO of wemlo and Motto Franchising. "There [are] thousands of mortgage brokers out there in the US that we'd like to bring this service to."
Workflow management
Morrison describes the platform as "a workflow management program" targeted to mortgage brokers, which tend to be smaller firms in the US.
Read more: Caliber Home Loans taps mortgage vet to lead third-party originations
"They don't lend their own money, the mortgage brokers, so they use wholesalers or [third-party originators]" instead, Morrison said. "Because they're smaller, they try and keep their overhead in check, and one way … is to not use an in-house processor."
Instead, they would hire a firm such as wemlo to use its platform and processors to conduct a deal.
The platform relies on artificial intelligence to walk through automated underwriting services, and is connected behind the scenes to Fannie Mae. Essentially, Morrison said, it lets the loan originator and processor know constantly as they enter data whether the loan they're working on is going to meet the criteria of that loan type.
"It's dynamic in that once it finds out, say, it's an FHA loan versus conventional loan, it only brings up the tasks that are necessary for that type of loan versus bringing up the tasks for all loans," Morrison explained. "It's constantly thinking and deciding dynamically. Each time you answer a question, it's creating a different tree."
Over time, the platform could embrace more machine learning capabilities, he added.
"We're definitely moving towards that," Morrison said. "We're trying to allow it to give answers automatically based on customers putting in things and learning from what customers have put in, in the past. We're not quite there yet."
Broker integration
Account executives are actively marketing wemlo's platform to mortgage brokers. Once they find a quality candidate who wants to use the system, there is first a detailed introductory call.
Read next: Vendorly simplifies broker approval process with new oversight program
"It's what we call… an onboarding call [where we] teach them a little bit about the platform and a little bit of our submission process," Morrison said. "Once we agree on all the necessary expectations on both sides of the house, then we accept that person as a customer and put them into our system."
He explained that as a mortgage system, the platform requires a lot of data security, so wemlo creates logins for new clients that allows them to get access so they can start up.
Next comes the training, with a small team assigned to each new client to help them learn the basics: One loan processor and two backups, in case of vacations.
Clients "meet their processors and when they're ready to submit a loan, they will hold their hands through the loan submission process," Morrison said.
Once they upload any file, then wemlo starts working with brokers directly, "either with a consumer or them."
According to Morrison, the process can take as little as 10 days from contract to launch, and varies depending on when they want to start submitting loans.
A client named Bill Mullan, loan officer and branch manager at Hometown Mortgage Services, revved up with the 10-day timeframe after integrating with the platform, starting in October 2020, Morrison said.
In 2021 alone, he closed 56 loans using the system, more than double the industry average, wemlo noted. Standard mortgage loans take an average of 49 days to close, and Mullan's average is 34 days, according to the company.
Currently, wemlo is licensed to do loans in 46 states plus Washington, DC.
Mortgage brokers first
For now, the wemlo platform focuses on the back-end processes mortgage brokers face. Morrison said the company is exploring when and how to use it on the customer side, as the system can allow them to upload documents and data as well.
"It's always trying to figure out what the loan originator wants," Morrison said. Some want the platform to be a point of contact for consumers. We're always weighing the pros and cons of that."
As well, Morrison said, the company hopes in the future to allow real estate agents to use the platform so they can view the mortgage process.
"A lot of times it's not always transparent to them what's happening behind the scenes," Morrison said, "so we'd like to bring that partner in as well in the future."