It enables mortgage lenders to manage the appraisal process themselves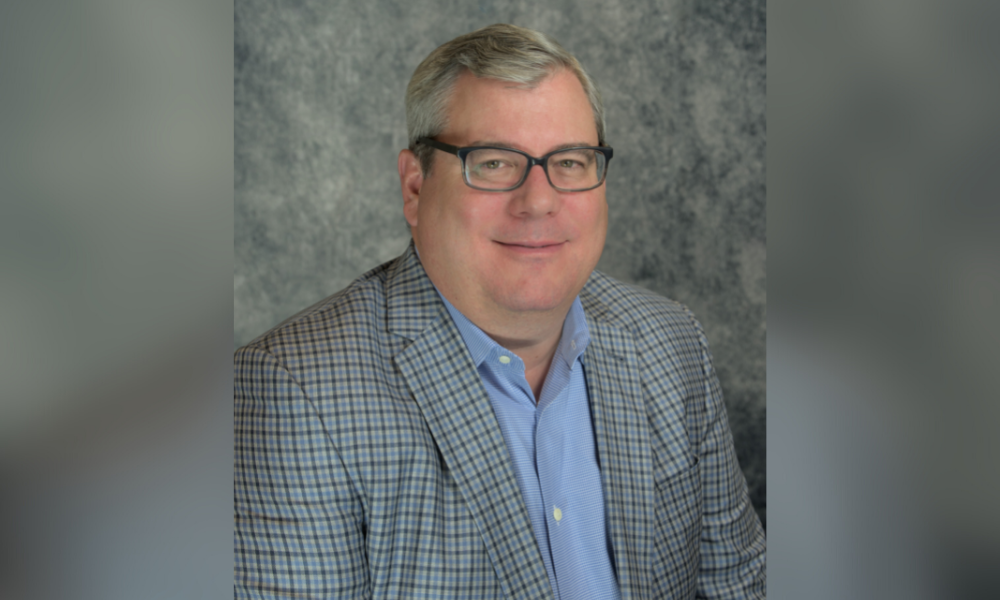 As Paul Doman described it, the new AppraisalWorks platform is well placed for this point in time in the mortgage marketplace. Its specific target: appraisals.
"It's an amazing opportunity to take advantage of a couple of trends in the mortgage industry," said Doman (pictured), president of Arrowbase Technologies (holder of the AppraisalWorks platform) and president and CEO of parent Accurate Group.
The new AppraisalWorks platform debuted in June 2021 after testing and development with some beta clients for about a year near the company's headquarters in Independence, Ohio. In a nutshell, the platform is about simplicity.
"What the software does is empower a mortgage lender to manage the appraisal process themselves," Doman said.
Specifically, it is a cloud-based management technology platform that lets banks, credit unions, loan servicers, mortgage lenders and AMCs order, manage, maintain and analyze real estate appraisals and collateral valuations. The company asserts that it boosts process efficiency and promotes collaboration among lenders, borrowers, processors, appraisers and quality control folks. As a result, loan turnaround time is quicker and cost per loan is cheaper, the company said.
The target client is "all types" of mortgage lenders, including anyone who manages the appraisal process, such as mortgage servicers, or anyone processing transactions in the secondary market that needs valuation solutions, Doman said.
He said the system starts with a base software platform that drives the workflow on behalf of users, letting them communicate with all parties in the mortgage process. As an open platform, AppraisalWorks also has API functionality that Doman said is "robust" and creates multiple efficiencies. Beyond handling workflow, managing the valuation process and communication, the software also lets users efficiently pay suppliers who they manage on the platform.
"They can pay appraisers. They can take payments via credit card and automate that and really make a fully functional management group," Doman said.
Benjamin Wiant, vice president and product owner for AppraisalWorks, breaks it down further.
"There's order management and vendor management, and we try to make it intuitive and easy to use," Wiant said. "We give them all the tools and functionality needed for any appraisal workflow."
He added that the tools are built into a workflow configured by client and by report type, and this is all automated as much as possible, so lenders are "moving their orders from point A to point B as efficiently as possible."
Competition
Doman looks out at the marketplace and sees legacy competitors including CoreLogic and its subsidiaries, among others, and newer start-ups. AppraisalWorks takes a newer approach as well.
"Some of the legacy platforms go back to the day where a bank would want to put the software behind their own firewall and host" it, Doman said. "We've introduced an SaaS (software-as-a-service) model where the user can license the platform on an enterprise basis, or they can license the platform as an individual user.
Doman added that AppraisalWorks lets the user create workflow and other specifics without needing custom development.
"We built flexibility into the platform where [it] can be construed for each user themselves," Doman said.
The company makes money by capturing fees per transaction, via the platform.
A day or weeks
Before customers get started, sales execs for AppraisalWorks' owners focus on detailed consulting. Doman said the process involves demonstrating the software's capabilities and showing off all the features. Next, potential customers give feedback about their own appraisals processes and the company in turn builds out a version of its software that meets their needs.
"It's definitely a consultative sale," Doman said. "We need to understand how they want to operate their business."
Once a contract is signed, clients gain a license to access AppraisalWorks via the cloud, and their appraisers are uploaded to the platform.
"Making sure that all of their vendors are set up on the platform and ready to go is a key component of that first step," Doman explained.
Initial setup of a customer on the enterprise can take as little as a day, though it can go for weeks on the enterprise side due to the numbers of potential users involved.
After that, the training begins.
"We have an implementation manager who assists the new users to get up to speed," Doman said. "The platform is also built so that once [users] have training, they can essentially become [trainers] themselves. There are a lot of help desk features built inherently into the platform to make it simple to use."
Training can take a matter of days for small lenders, and weeks for larger enterprise users.
"It just depends on how many users we're talking about," Doman said, as well as the complexity of workflows and the products clients are going to manage on the platform.
AppraisalWorks started with about 30 beta clients who tested the software –mostly small community banks who have a need to manage appraisers and appraisals. After hitting the wider market in June, the company added 20 additional clients.
Executives are now in discussions with another 70 clients, Doman said, with a goal of driving five to 10 new enterprise clients this year.